Technology Accelerators: Reaching a Turning Point
In conversation with CanadExport, Joshua Kleyman, a trade commissioner and coordinator of the Canadian Technology Accelerator (CTA) in New York City, talks about the need for changing the technology incubator model overall, and what makes the CTA's efforts especially unique and helpful.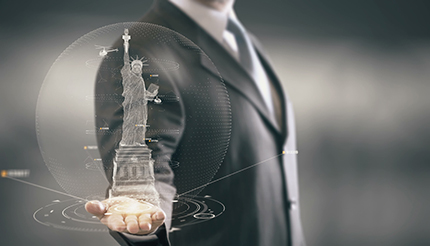 There are many technology accelerators out there, indeed they have been all the rage for some time, but there seem to be challenges on the horizon. What is happening now?
The "accelerator" industry overall is currently at a turning point. Many start-ups, both Canadian and American, are unhappy with some of the accelerators that they have participated in, and investors are unhappy with the returns they receive.
What is at the root of the problem?
Typical accelerators invest a small amount of capital ($50,000 to $100,000) for a large piece of equity in the company (usually four to eight percent). This amount of capital does not help most companies, it's usually only for a few short months of runway—meaning that it just keeps them operating at their current level.
The focus of many accelerators is to help companies raise follow-on or additional capital, usually at their culminating demonstration day. It is becoming clear that this model is broken, and yet, most accelerators are not changing their programs.
CTA by the Numbers
The CTA program in New York has played a major role in helping Canadian technology start‑ups get established in various markets within the United States.
The following are some results from the 2012 to 2016 period:
Alumni: 339
Capital raised: $351 million
Revenue: $95 million
Partnerships: 636
Jobs created: 1,326
New offices: 60
U.S. partners: New York Times, Microsoft, Google, KPMG, City of New York, SendGrid, Silicon Valley Bank, Harvard Alumni Angels, Goldman Sachs
What's different about the CTA model?
The CTA does not force companies to take a small investment for a large piece of equity; we want companies to retain all of their equity. We never charge companies for program fees, introductions or office space. We give companies free space for six months, plus four months each year for alumni, indefinitely.
Most importantly, we prioritize sales and business development over everything else. We want to make sure that companies leave our program with a profit-generating strategy and customers to continue their growth.
How does the CTA operate day to day?
We cut down on group workshops, instead focusing on individualized attention, mentorship and business introductions. We've moved away from large public events that tend to only build the accelerator brand, while serving very little value to the companies. Instead, all of our events are intimate, invitation-only affairs with a highly curated and influential group of individual executives, investors and officials.
Are more improvements ahead?
The CTA is constantly changing and evolving its program to best serve our portfolio companies.
Subscribe to: E-magazine and RSS Feed

Use #CanadExport
Date Modified: