Supplier Diversity - What You Need to Know
Why Supplier Diversity Should Matter to Canadian Women-Owned Businesses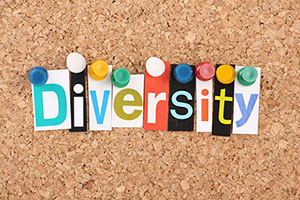 Supplier Diversity: Accessing a Whole Different Network
Supplier diversity is a means in which Canadian women-owned businesses can access opportunities to supply to major corporations, including multinational as well as Fortune 500 companies.
It is an initiative by corporations to ensure that they are being inclusive in their supply chain practices in sourcing goods and services from suppliers of diverse backgrounds.
Supplier diversity helps women access valuable networks, globalize, and grow their businesses thereby enhancing their contribution to Canada's economy.
Access supplier diversity opportunities as a woman business owner
If your business is atleast 51% owned, managed and controlled by one or more women, you are considered a diverse supplier and therefore you may want to take advantage of the market access opportunities only available to you.
Did you know that being a certified company can positively impact your business?
Did you know?
There are nearly 1 million Canadian women business owners who contribute more than $117 billion annually to the Canadian economy.
97% of Fortune 500 companies have supplier diversity programs
What certification offers:

Greater return on your investment: being certified opens business opportunities and access to 97% of Fortune 500 companies;
Tailored procurement practices make it easier for you to connect with new customers;
Access to markets through women-led trade missions:

Formal networking opportunities including matchmaking with buyers and purchasing managers;
Opportunity to connect with other minority-owned suppliers for strategic alliances, B2B opportunities, build relationships and gather market intelligence;

Advocacy, mentorship opportunities, training and educational workshops.
How Business Women in International Trade and the Trade Commissioner Service Global Affairs Canada can help:
Business Women in International Trade (BWIT), as part of the Canadian Trade Commissioner Service (TCS), helps by providing advice, products and services tailored specifically for women wanting to access international markets. BWIT has assisted many Canadian clients in gaining large contracts through supplier diversity initiatives.
For example, BWIT leads women-focused trade missions to major supplier diversity events in the U.S. where there are opportunities for networking and meeting with major corporations. These include: the Women's Business Enterprise National Council (WBENC) Conference and Business Fair (June) and the Go for the Greens Business Development Conference for Women Entrepreneurs (September). Consult our Trade Missions page for further details.
BWIT works closely with regional women's enterprise organizations across Canada that assist with the certification process. These organizations can help women take advantage of training and other opportunities in Canada and abroad.
As part of the TCS, BWIT can help connect you to any of our offices in 161 cities worldwide, as well as to those across Canada. The TCS will provide you with on-the-ground intelligence and practical advice on foreign markets to help you make better, more timely and cost-effective decisions in order to achieve your goals abroad.
Interested? Learn more about Supplier Diversity in Canada
Women's Enterprise Organizations in Canada
Connect with BWIT to find out more about accessing supplier diversity opportunities in global markets.
Date Modified: