To market, to market: How to avoid logistical nightmares
Signing up a new customer or supplier in a brand new international market is always cause for celebration at Orchard International Inc., a company in Mississauga, Ontario, that deals in cosmetics and beauty accessories.
For Audrey Ross, the firm's logistics and customs specialist, it means a scramble to research the shipping methods, customs regulations and other conditions unique to the new country and the products that Orchard will be transporting to and from there.
With sales in some 20 diverse markets around the world and counting, shipping is a complex business for the company, which handles items from makeup and bath products to cosmetic bags and false eyelashes. At any one time, Ross is overseeing 50 or more Orchard shipments travelling by sea somewhere around the globe, not to mention the goods sent by truck and air and the many items that customers are responsible for picking up themselves.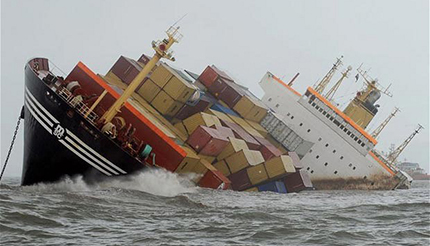 "We epitomize global trade," says Ross, who has worked at Orchard for 10 years, the last three of them in logistics, and who has an Advanced International Trade Certificate. Nevertheless she's still figuring out the vagaries of the company's burgeoning supply chain. "I learn it country by country; there are so many variables. Just the glossary of terms is huge."
Shipping and delivery are critical for exporters to get their goods to market, yet they often remain a mystery or an afterthought, experts say. Influenced by cultural norms and peculiarities, the field of transportation is increasingly becoming standardized and technology-driven, while remaining highly technical. Learning the right strategies and avoiding pitfalls is essential.
The TCS can help
"Shipping is always a challenge; a lot can go wrong," says C.J. Scott, a trade commissioner at the Ontario Regional Office of the Canadian Trade Commissioner Service (TCS) in Toronto, who covers the industrial machinery sector. "Once you put your goods on the truck or on the boat, they're out of your control. The key is to manage that lack of control."
She says the TCS often hears that companies have shipping problems "only after some disaster has befallen them" and they find their products tied up in customs, pilfered, damaged or otherwise costing them precious time, money and productivity.
"The call inevitably comes: 'My things are stuck at the port and I don't know what to do,'" Scott says, noting that the TCS can help every step of the way, from advising on how to ship to certain markets to getting involved with local officials on the ground.
New trends in shipping include increased competition among freight and customs clearance companies, an ever-faster pace and many new and expanded markets. That is especially the case as countries continue to open to commercial trade and the internet exposes exporters to a much broader range of global customers, Scott says. "You have to look at an atlas to find some of them."
Choose the right shipping model
There are many different models of transportation, she says, based on whether the sender or receiver is responsible for the shipment. At one end of the shipping continuum is what Scott refers to as the Amazon.com model, where the seller is completely responsible for the entire shipping process, right up to the point of placing the goods at the buyer's premises. At the other end is what she calls the Ikea model, where the buyer is completely responsible for the shipping, even having to come to the seller's premises to get the goods that were purchased.
Most shipping models fall somewhere in between these two extremes, with the hand-off of the goods themselves and the transfer of title to those goods coming at some mid-way point between the buyer and the seller. The different variations are covered under the International Commercial Terms, or Incoterms, published by the International Chamber of Commerce. An Incoterm rule becomes part of the contract between the sender and receiver to establish the carriage, costs and risks associated with the transportation and delivery of goods.
Incoterms "transcend language," Ross says. One key Incoterm rule for exporters shipping goods out of Canada is Freight on Board (FOB), which means that the seller only has to deliver the goods to the port of exit, such as Toronto or Montreal, and have it loaded onto a vessel, she notes. "You don't have the risk and the cost of the sea shipment."
Even better, the Ex Works rule means the goods are picked up by the importer or buyer right at the seller's door, for instance the company's manufacturing plant or warehouse. On the other hand, Delivery Duty Paid (DDP) means the seller is on the hook for everything, including the shipping, customs clearance and final delivery to the destination. "If you're trying to save on cost and risk, then ideally you don't want to do that," Ross says, although Orchard often offers DDP because it is known for customer service, innovation and speed in delivering its boutique cosmetics.
Transporting small amounts can be a hassle and comes at a price. "Shipping is all about volume," says Ross, noting that there are more and more shipping companies and customized shipping options today. She thinks it pays to use freight forwarders, because they get deals based on the amount they transport. "You get a lot of attention if you're shipping a lot."
Pick the best mode of transport
Emiliano Introcaso, national program manager of global business services for Canadian Manufacturers and Exporters (CME), says that freight forwarders often specialize in a certain region, product or mode of transportation. The method that companies choose to ship goods—for example by ocean, air, rail or truck—depends on what they're sending, as well as costs, timing, reliability and how quickly it needs to get there. For example, shipping goods by an intermodal truck and rail service in North America can be cost-effective but takes longer, he suggests. "That's a conversation you have to have with your customer."
Introcaso manages CME's Export Success Program, which uses materials developed by the Forum for International Trade Training to help companies build their export capacity. He says it's important for exporters to factor in enough time to accommodate things like wait-times at borders and not to over-promise, which can let down customers in the end. "Make sure you have a reliable schedule and use reputable companies in the field."
Packaging, labelling and tracking
Packaging is important, for example, as wooden pallets are not welcome in certain countries unless they're fumigated and certified. Sometimes shippers don't choose the right format to protect fragile goods, Introcaso says. He recalls dealing with a company that shipped solar panels horizontally in boxes and there was always shattering of some of the sheets. When the panels were instead sent standing, the damage was eliminated.
Technology in the supply chain "has helped a lot," Introcaso notes, especially with GPS allowing shipments to be tracked and followed on websites. Manifests and paperwork can also be transmitted electronically, often speeding up the shipping process.
Labelling packages with their value and buyer-seller information, as well as identifying dangerous goods and the origin of contents, is also essential. Proof of origin can get tricky to document. For example, on beef it can include identifying where the semen used to conceive the cow came from.
"Don't ever assume anything," says Sarah Barnes-Humphrey, director of marketing and strategic sales at Icecorp Logistics Inc., a freight-forwarder in Toronto that does shipping, warehouse distribution, customs clearance and supply chain management. "You have to ask questions."
She points out that documentation requirements and protocols constantly change, so make sure to be up on the latest ones.
Keeping costs in line
Shipping companies increasingly consolidate freight in order to offer bulk pricing to exporters sending less than a container load, Barnes-Humphrey says. That can be good for the bottom line, because companies can ship smaller amounts more often. "Your cash flow is working a lot better for you."
Meanwhile costs can escalate with unexpected charges. Companies can be charged huge fees for "storage", for instance when their goods are simply held up by customs in a port, she warns. "You have no control over it."
The route that a shipment takes can be important. For example, Orchard International has established itself as a non-resident importer in The Netherlands, giving it an advantage in terms of the value-added tax it pays to ship through there.
Scott notes that goods temporarily "transiting" through a country can sometimes end up being subject to duty and tax, even though the items are going on to a final destination where duties and taxes will be assessed again. Companies should be careful to ensure they have the right documentation for their goods to cover the transit country.
Corruption might also play a factor, for example customs officials can ask for a bribe to release the goods. "It's something to guard against," Scott advises.
Heavy congestion, mechanical problems and poor weather can cause delays, she notes. As an exercise when it was considering moving into a new market, one Canadian company shipped off 20 test packages to points all around the country before Christmas. Only one of the shipments had gotten to its destination by April.
Put some "angels" in the loop
Scott notes that it's invaluable to have local agents or contacts to work with officials at the country you are shipping to—and consult with them. "Exporters who try to go it alone often end up with nothing," she says. Trade commissioners especially cultivate relationships with officials at ports and in customs and can help companies "test the waters" when they are considering new customers and products to ship there. Freight forwarders and customs brokers can also be important advocates.
"Often companies get focused on the process of running their businesses and getting products out the door. They forget to marshal all of the available resources that will help their bottom line in the long run," Scott remarks. "Ask for help and keep all of your 'angels' in the loop at every step of the way. That way, you will have a greater chance of success and more people to call on when things go wrong."
Get the paperwork right
The most common problems involve paperwork that is not filled out properly, she says, usually because companies don't know or understand rules and regulations. This can range from using the wrong Harmonized Systems (or HS) Code, the international standard for classifying traded products, to the sender not filling out forms in the language of the receiver, she says. "You can't make assumptions about how other people do business."
Spend money up front to get things done the right way, and be careful to review contracts, Scott warns. "Retain and use proper legal counsel, accounting and tax and consulting services and other professionals who will ensure that all the Ts are crossed and all the Is are dotted." Poor logistics can make a company lose opportunities or actual products, she explains. "It's more expensive to get out of a problem than to avoid it."
Keeping the risks under control
Risk management tools include guarding against the reputational harm that companies can suffer when goods don't show up, even if it's not their fault, Scott says. "The expectation among customers is that: 'I'm doing business with you, and you need to sort it out.'"
Insurance is important "for everything that can go wrong," she adds, especially if your company is taking responsibility for the goods shipped.
Insurance should especially be arranged through a freight-forwarder, Barnes-Humphrey says, because the process can be time-consuming and complicated. Freight forwarders can handle claims "from A to Z," she says, and are normally in a better position, through the volume of insured shipments, to secure more attractive premiums to pass along to customers. They can negotiate a specific coverage or rider more easily than a customer would be able to do directly, and are better-positioned to deal with insurance companies in case of a claim, which can involve multiple parties worldwide. "We have the customer's best interest front and center," she adds.
Don't forget to follow up
After you've shipped your products, follow-up is critical, Barnes-Humphrey says. For example, make sure they got to the destination, even if you're not directly responsible for the shipment.
Scott notes that audits of customs and shipping documentation by authorities can happen up to five years after delivery, depending on the country that received the goods, so hang onto the paperwork involved, much like with taxes. "Businesses need to have robust systems in place and invest in training their staff in a good understanding of how they are classifying and moving their goods internationally."
She anticipates a time when technology obviates the need to ship altogether, with new ways to get products from one place to another. For example, 3-D printing could be used to create products half way around the world.
"This is something out of Star Trek," Scott adds. "But one day we could be delivering physical objects without any shipping at all."
In the meantime, visit tradecommissioner.gc.ca.
Subscribe to: E-magazine and RSS Feed

Use #CanadExport