Trade missions:
Helping you grow your business
When Tatiana Wensley joined a Trade Commissioner Service (TCS) business women's trade mission to Florida last autumn, she was hoping to learn about finding foreign markets for her company, which sells items made of natural cork fabric. The West Vancouver entrepreneur returned home with a burgeoning export plan, a vastly expanded network of contacts and a major U.S. client planning to sell her unique products.
With the support of the Business Women in International Trade (BWIT) program offered by the TCS, Wensley's attendance at the annual Go For the Greens event, a business development conference for women entrepreneurs held each year at Disney's Boardwalk Resort in Florida, opened doors that she never dreamed of opening—including a possible contract with Disney itself.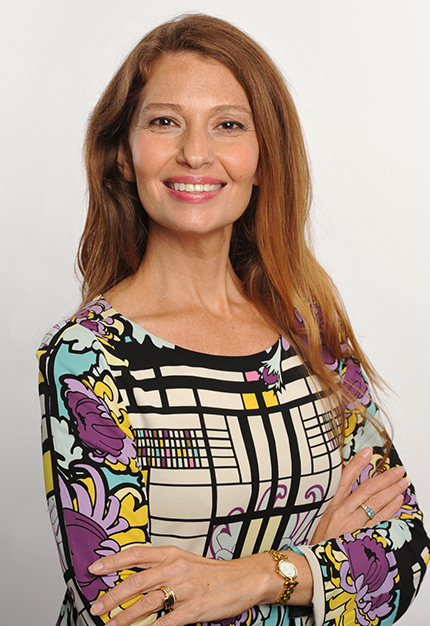 Tatiana Wensley, director of Tamponato Corporate Gifts
"It has been an amazing opportunity," says Wensley, director of Tamponato Corporate Gifts, which sells products from business-card holders and notebooks to briefcases made out of cork from Portugal, under the brand name Tamposkine. "It was a fantastic show. I recommend that all business women attend trade missions to these events."
Wensley immigrated to Canada from her native Cuba 15 years ago, and then started a home-based business with a friend selling corporate gift baskets. A student of graphic design, (for example, she designs and manufactures uniforms for the West Vancouver Blue Bus Company,) in 2010 she began to develop the Tamposkine line of products made of pressed cork, which is sustainable and eco-friendly.
"People just love how it feels; it's like touching a tree," explains Wensley, who sells the items through select stores and online, as well as making them available to companies as corporate branded products and promotional gifts.
The key to securing a global market for the company was becoming certified as a woman-owned business, she says, as well taking advantage of the assistance and resources offered by special programs such as BWIT.
Adria May, a trade commissioner for BWIT, says the targeted program helps companies prepare for international markets, assess market potential, find qualified contacts, and resolve business problems. Through the TCS, it organizes women-focused trade missions to foreign markets, provides tailored products such as a newsletter, website, and LinkedIn group to assist women entrepreneurs, gives advice related to supplier diversity programs in major corporations and works with associations and service providers across Canada, such as Alberta Women Entrepreneurs, that help women entrepreneurs.
BWIT assists women before, during and after trade missions like the one to Go For the Greens, which "provide a forum for women to meet with corporations that are looking to buy from them," May says. "Planning, preparation and patience can lend itself to great outcomes. We're happy to support women and see them achieve success and grow their businesses. In fact, we love to be part of that."
To start her export journey, Wensley contacted the Women's Enterprise Centre (WEC), which was established by Western Economic Diversification Canada (WD) to assist women start and grow businesses in B.C.
Laurel Douglas, chief executive officer of the organization, which is part of the Women's Enterprise Initiative, says that it provides women with business loans as well as complementary business counselling, mentoring, training, resources and networking connections.
"Women-owned businesses especially have less experience with international marketing overall, and they need strong support prior to entering an export market," Douglas says, noting that new exporters particularly get "extraordinary" exposure to foreign markets through BWIT trade missions.
Kath Britton, a senior business advisor at WEC, says the organization provided Tamponato with a business loan and one-on-one business counselling, as well as matching Wensley with a mentor.
"Tatiana is a great example of a business-owner who has worked hard and used the resources available to her," Britton says. "We are so pleased that she has been able to leverage her certification as a woman-owned business."
An important step was participating in BWIT's trade mission to Go For the Greens. Britton attended the conference to provide support to delegates from Western Canada, including Wensley, through a WD project spearheaded by Alberta Women Entrepreneurs. Britton acknowledges how well the support organizations work together across the country and endorses the partnership WEC has with BWIT.
Ximena Pauvif-Machado, a trade commissioner in Miami who provides support for the trade mission to Go For the Greens (which this year will take place from September 22 to 24,) says the event offers exclusive access to decision-makers in companies, government agencies and non-profit organizations. Pauvif-Machado, who specializes in the life sciences, aerospace and defence sectors, is also supporting BWIT's participation at the Women's Business Enterprise National Council (WBENC) National Conference and Business Fair being held June 21 to 23 in Orlando. She says that many companies in the U.S. have supplier diversity initiatives, which expand their supply chains to include more businesses owned by women and minority groups.
How BWIT can help
Business Women in International Trade (BWIT), which is part of the Canadian Trade Commissioner Service, is the only national program that provides targeted products and services to help women entrepreneurs internationalize.
Through its vast reach of trade commissioners in offices in 161 cities in Canada and around the world, BWIT's mandate is to link Canadian women entrepreneurs with international business opportunities, to help spur their company growth.
Contact BWIT if you have questions regarding the program, if you are interested in submitting a success story or to be added to our mailing list to receive periodic information of interest to Canadian women exporters. You can also join the conversation on the BWIT LinkedIn group. Twitter: #womenexporters
It's easy for smaller companies to "get lost in the shuffle" at large trade shows and important for women to "do all you can when you're there," Pauvif-Machado says. At Go For the Greens last autumn she organized a side program that included a B2B meeting involving Canadian business women with consumer products companies, including Wensley. They met with one of Pauvif-Machado's contacts, a procurement officer for Disney's Epcot theme park, where the Epcot World Showcase has gift shops that feature products from a range of countries, including Canada.
Each of the entrepreneurs pitched their products to the procurement contact, who offered feedback and was particularly interested in Wensley's Tamposkine items. It can often take years and multiple meetings to find success with corporations such as Disney, says Pauvif-Machado, but the giant company continued the discussions with Tamponato in short order.
Getting introductions to potential clients is always critical, says Pauvif-Machado, who helps BWIT organize networking events for the Canadian participants. The TCS helps women pitch their products or services quickly and professionally, with suggestions to help them overcome what can be a natural reticence when it comes to promotion.
"A lot of women business-owners don't like to brag about themselves, but that's what you have to do. You need to set yourself apart from everybody else," says Pauvif-Machado, noting that presentations should be tailor-made to the audience. "You need to say why it's important that they choose your product or service."
The unexpected opportunity with Disney that came Wensley's way may stem from the fact that she had samples of her items to look at and could show how durable they are and easy to care for, Pauvif-Machado says. Client testimonials can also be helpful to set a company apart, she suggests. "It's a good way to brag about yourself, if you don't feel comfortable doing that."
The advice and resources offered by BWIT "are a fantastic way for women to expand their business internationally," Wensley says, noting that many women are shy about taking advantage of opportunities such as attending trade missions to events like Go For the Greens. "You might even have a chance to sell your products through Disney World. Who wouldn't want that? "
In addition to the special B2B meeting with the buyer from Disney, the three days of the show were "full of activities," Wensley recalls, with "matchmaker" opportunities and encounters with myriad contacts. "You can meet with companies face-to-face and ask direct questions," she says. "Coming to the event doesn't mean you're going to leave with a contract in hand, but you can follow up with them and you never know what can happen next."
BWIT's Adria May says that business women attending such meetings should "have a goal in mind" and get as much out of them as possible. "Women do benefit from networking with one another and the mentorship that happens at these events," she says. "It's important to be patient, because things don't necessarily happen overnight. But you can have quick success as well."
After such meetings, it's important for entrepreneurs to provide additional materials and any assistance that potential customers need, Britton says. "You have to do the follow up in order to get the business," she says, noting that it can take years to finalize deals with large corporations. "You have to make sure you have the capacity and working capital to fulfil the contract."
Wensley has found herself in the months immediately after the meeting with Disney providing information to the company on her different items and pricing. Disney is currently in the process of deciding which items to carry at Epcot.
Wensley says that today some 70 percent of her sales are in the U.S. and three-quarters of her buyers are in retail, with the rest of her products sold as corporate products and promotional gifts. She would like to increase her market beyond North America and expand further into women's handbags and fashion items, which will take money and time.
"You have to go one step at a time; this doesn't happen overnight," says Wensley, who as an immigrant woman prides herself on being resourceful and courageous. "I dream big."
Learn more about the Business Women in International Trade (BWIT) program.
Twitter: #womenexporters
Subscribe to: E-magazine and RSS Feed

Use #CanadExport