Supporting innovative Canadian firms in the global marketplace
A program that brings together companies from more than 40 countries to collaborate on research and development (R&D) projects that lead to commercialization is opening doors for innovative Canadian firms in the global marketplace.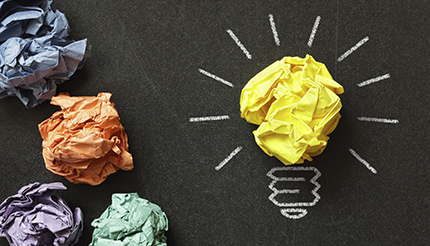 EUREKA, an intergovernmental network based in Europe that Canada joined as an associate member in 2012, is supporting more than 50 Canadian companies in joint market-driven industrial R&D projects in areas from information and communications technology to energy systems and manufacturing technologies. With another 14 Canadian SMEs approved to be part of R&D clusters involving huge multinational enterprises, the unique platform promises to help Canada's efforts to bring products, processes and services to international customers.
"Momentum continues to grow," says Melanie Cullins, director of international relations at the National Research Council (NRC) and Canada's national project coordinator for EUREKA, which the NRC administers. The program accelerates the market-readiness of Canadian products, processes and services, she says. "We are already seeing results."
EUREKA was established in 1985 to promote and support market-oriented global R&D and innovation, as well as to facilitate access to financing for the partners involved. Eligible R&D participants can include SMEs, large firms, universities and other research centres. Projects must involve at least two EUREKA countries and focus on innovative products, processes or services that have a civilian purpose, are close-to-market and are backed by a viable business case.
The overall program to date has facilitated more than 6100 industrial projects, with each including an average of at least three countries, representing some $55 billion of public and private financing. The projects have involved more than 10,200 SMEs and 5,000 large companies, as well as 2,600 universities and 2,200 research centres. Results range from new navigation systems and leading-edge medical devices to novel ways of generating energy and software for special effects in films.
Canada joined EUREKA four years ago and in 2015 extended its access to the network until 2018, one of only three EUREKA associate member countries. Projects in Canada's national program are financed through public and private funding, including NRC's Industrial Research Assistance Program (IRAP) for Canadian SMEs.
EUREKA is delivered in partnership with organizations such as the Canadian Trade Commissioner Service (TCS), which extends its global reach. Cullins says that it gives trade commissioners a "new tool in their toolbox" for Canadian companies looking to get involved in R&D co-operation with vetted partners in the European market.
"It's a significant new, open door for Canadian exporters to enter the global value chain," she says, especially as EUREKA members represent almost one-third of the world's GDP and one-quarter of industrial R&D.
Some of the 53 Canadian projects that have been approved—or "labelled" in EUREKA terminology—are now finished, says Cullins. Their final impact will be analyzed to see how the program affected the company's growth, if new jobs have been created and whether there has been success in terms of commercialization. She points out that impact studies demonstrate that companies engaged in industrial R&D across borders grow at a greater rate than those that do not. "It's about bringing together two players in two different EUREKA member states, clearly focused on developing a new product, process or service for a civilian application," she says. "Ultimately our companies won't grow if they're not going international."
Perry Quan, leader of the international networks team at NRC-IRAP, says that Canada's ranking in global innovation has been declining in the last several years. "We're looking at ways for the Government of Canada to help turn the tide back in our favour, including providing programs that can help our companies become more globally competitive," he says.
Initiatives such as EUREKA allow companies and researchers in different countries to leverage and benefit from each other's capabilities and resources and gain access to new markets, he explains. EUREKA supports companies right up to commercialization, including validating, adapting and testing products to ensure they meet customers' needs. Companies involved learn about the business environment, market opportunities and connections in partner countries, he says. "It accelerates market penetration."
He says that EUREKA has three instruments: EUREKA Network Projects, Cluster Projects and EUROSTARS Projects. Canada has participated in Network and Cluster Projects and will begin participating in EUROSTARS Projects later this year.
The Network Projects are bottom-up driven, meaning that they are initiated by participating companies and proposed to EUREKA for financial support. Project proposals within EUREKA's seven clusters are facilitated by EUREKA's cluster organizations and are industry-led, often involving large consortia of partners from several different countries focused on certain industry or technology areas.
ITEA, the cluster program that supports R&D projects in the area of software-intensive systems & services, recently concluded its 18th annual call for projects by announcing the "labelling" of nine projects that involve a total of 14 Canadian SMEs, Quan says. The Canadian companies now have the opportunity to jointly develop new technology with more than 150 foreign partners, including leading European multinational enterprises such as Ericsson, Philips, Gemalto, Bosch and NXP.
He feels that businesses in Canada are excited to have access to EUREKA. "They've never had support like this before from the government to help them with barriers to entering global markets," Quan comments. "They can draw on expertise within the IRAP network, they can leverage the relationships that the TCS has and they get money to defray their costs. They're thrilled about it."
He says there are early indications that companies in the program have done well, adding that they especially appreciate the advisory services and focus on business development in addition to R&D that EUREKA brings. "Hopefully some of these companies will have huge successes."
Cullins notes that the program has wide benefits beyond supporting innovative firms. It enhances intelligence on technology and markets, identifies credible partners via the EUREKA network, encourages technology partnering and leverages investment to "de-risk" R&D projects. It also simplifies the complexities inherent in working with multiple international partners, provides a "label" that enhances the visibility of projects for potential private investors and shows that a project has successfully passed a stringent assessment process.
Just the fact that there have been more than 50 EUREKA Network projects in Canada in its first three years "is a very positive result already," indicating the strong interest among Canadian companies in collaborating with their European counterparts, she adds. "It's already a win."
EUREKA Network projects in Canada since 2012
Total projects: 53
Total Network portfolio worth: €52.55 million
Average project budget: €0.99 million
Average project length: 19.6 months
Total Canadian companies/organizations/associations/universities involved in projects: 60
Partner countries (and number of projects with each): Germany (11); Israel (11); UK (10), France (5), Finland (4), Turkey (3), Spain (2), Sweden (2), Switzerland (2), The Netherlands (2), Italy (1), Denmark (1), South Korea (1), Romania (1)
Markets (number of projects): Energy (13), Computer Related (9), Industrial Products / Manufacturing (7), Transportation (6), Medical / Health Related (6), Consumer Related (4), Communications (2), Services (2), Construction and Building Products (1), Other Electronics Related (1), Agriculture, Forestry and Fishing (1)
Technology (number of projects): Telecoms Technology (21), Energy Technology (11), Electronics, IT and Industrial Manufacturing, Material and Transport (8), Other Industrial Technologies (5), Biological Sciences / Technologies (3), Technology for Protecting Man and the Environment (3), Chemistry, Physical and Exact Sciences (1), Measurements and Standards (1), Agrifood Technology (1)
EUREKA Cluster projects since 2012
Total Projects: 12
Total portfolio worth: €156.12 million

Source: National Research Council
Subscribe to: E-magazine and RSS Feed

Use #CanadExport