How one company tackled corruption abroad
Getting the inside scoop on the amount it should bid in the public tender to build a new $200-million, 30-megawatt, solar power project in an emerging market was a red flag for JCM Capital.
The small renewable energy company based in Toronto, which focuses on the development, construction and ownership of clean power projects, had spent significant time and money on the business development process. But a subtle suggestion about the optimum contract price from its local partner, indicated that corruption was likely involved, with the result that JCM's participation in the tendering process came to an abrupt halt.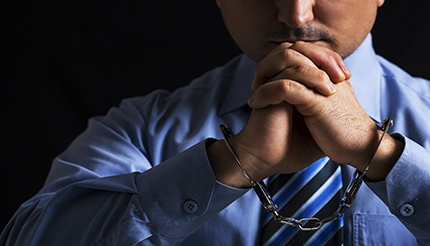 "We removed ourselves from the project," says Martin Ritchie, the company's co-founder and chief compliance officer, "If we had used the information he gave us and won the bid, our project would have been offside in terms of our personal liability and we could have gone to jail…It was also against our moral underpinning."
Compliance programs
JCM Capital has implemented an extensive compliance program intended to limit its exposure to bribery and corruption and help it deal with such cases that come up.
Jennifer Rosebrugh, a senior trade commissioner with Canadian Trade Commissioner Service (TCS), says that it is imperative that the companies they support do business within the law. For this reason, the TCS plays an important role raising awareness of the Corruption of Foreign Public Officials Act (CFPOA).
For those services where the TCS puts the Government of Canada's reputation on the line to advocate for a client, they require a signed Declaration Regarding Corruption. This attests that a company has not been charged, convicted or sanctioned for bribery or corruption, and will not engage in such illegal activities. If a firm has had issues with bribery or corruption, it must disclose these in the Declaration. The department then assesses the information and determines the level of service it can provide. She says that companies can now tell anyone who asks for a bribe that "we have signed a declaration with Canada and we can't pay bribes." Companies can now use both, the CFPOA and the Declaration to communicate to their advantage why they cannot pay bribes.
However it is crucial for companies and their employees to be as well prepared as possible to resist corruption and bribery. Even the smallest company should consider implementing a company-wide anti-bribery compliance program. "Not only it does reduce the risks inherent in making decisions on the fly, it is a good marketing tool, and it makes you more attractive to potential partners. Don't wait until it's a long weekend and your goods are stuck at the border and someone's asking for a bribe."
Education and standards
Educate yourself about risks in the target market and structure the company to be resilient, she says. Companies should be prepared for various situations, such as where an employee is being asked for a bribe by a customs official, the embassy is closed, they have no list of lawyers to call on, they don't speak the language, their equipment has been seized and they are being told the unexpected payment they are being asked for isn't actually a bribe. Transparency International's free "Resist" tool provides useful examples of such scenarios and how to resist demands for bribes.
"Everyone along your supply chain and everyone who represents you need to know what your standards are," she says, noting that there must be a clear "we don't pay bribes" message, especially for people representing you in foreign countries. "They need to be absolutely clear that you're not giving them a lump sum for which you need no accounting."
Sergeant Patrice Poitevin, a senior investigator and outreach co-ordinator with the Sensitive and International Investigations Unit of the RCMP National Division, says it's important to become aware of and mitigate risks.
"Companies should look at compliance as an investment rather than an expense, because it protects their interests in the long term," Sgt. Poitevin says. "It's much more cost-effective to be proactive and protect companies from corruption."
He says it's essential for companies to adopt "action-oriented business ethics," so that when they are faced with an ethical legal challenge they know how to react. This means going beyond the letter of the law, avoiding activities that aren't necessarily illegal but may be perceived to be so.
"It's becoming a competitive advantage to have a robust anti-corruption program. It attracts investors, it attracts joint-venture partners and mergers-and-acquisitions," he says. "You will seize opportunities that your competitors won't."
Assess the risks
Sgt. Poitevin says that on a practical level, a company interested in doing business in a foreign country should do a macro-level risk assessment looking at the region, the country and other companies involved, with the help of the TCS. It should also assess the risk of each transaction, ensuring that the local agent is compliant with its anti-corruption measures, he adds. "Keep tight financial controls in place."
Ritchie says that JCM has been operating since 2009 but was only "lightly aware" of anti-bribery and corruption issues and the CFPOA until two years ago, when he attended a seminar where it was being discussed. His role at the company quickly changed from its chief financial officer to chief compliance officer. JCM brought in a forensic accounting firm to look over its procedures, helping implement an anti-bribery and corruption program. This is communicated to all staff, partners and third-party agents, as well as the customers and government officials that JCM deals with.
The company has encountered potential cases of corruption "many, many times," Ritchie says. JCM particularly has a mandate to do business in high-risk emerging markets, where its renewable energy technology can have the most impact.
Among its strategies in such markets is to work with the highest levels of government, as senior officials are motivated to get the work underway and finished. "They really need these projects," he says.
Do a deep dive
Look to reduce the frequency and number of "touch-points" you have and ensure that project meetings involve multiple players rather than just one person, who might be looking for a payout. Do a "deep-dive integrity assessment" and background checks of potential local partners to see that they haven't been involved in fraudulent activities. Write your anti-bribery and corruption policy into legal agreements, including the condition that you have the right to stop the contract if there are allegations of corruption, and conduct audits.
Within the company, JCM has a "general tone from the top that we have a zero tolerance policy on bribery and corruption," he says. It requires anti-corruption pledges and takes advantage of the many free anti-bribery tools available to SMEs through organizations such as the World Bank, OECD, Trace International and Transparency International (TI).
Alesia Nahirny, executive director of TI Canada, says the organization has resources especially for SMEs, which carry out 95 percent of the world's business yet may not have the resources to develop compliance programs. Meanwhile they are just as vulnerable to the risks of bribery, she notes. TI has developed Business Principles for Countering Bribery (SME Edition), a "roadmap" for SMEs developing anti-bribery programs in accordance with their size and resources. It also has a compliance checklist for firms seeking to enhance their risk-management processes and a Business Roundtable where internationally focused companies can freely share their experiences.
Tone from the top
Nahirny says it's important for companies to have constant messaging regarding integrity and ethics. "Having a strong compliance program is just the beginning—it is equally important how vigorously and effectively it is implemented," she says. "Company leadership has an obligation to build a culture of integrity. Senior managers must lead by example."
It's also essential for companies to create whistle-blowing programs so that individuals who see wrongdoing can call attention to it and do not suffer retaliation, she says.
Ritchie says that JCM has a well-publicized whistle-blower program, which encourages staff and local agents to report anything dodgy they see on the ground, and is reinforced by the company's performance review process. Meanwhile an internal audit is done of past projects to ensure they didn't involve corruption, he says. Illegal payments for pushing permits through, for example, can include so-called success fees that are paid well after the end of the project. "We never know if the guy gets his success fee five years after the fact."
Such cases show that "this stuff is not foolproof," according to Ritchie, even with stringent measures in place. "It's not going to catch everything, but it should stop the vast majority of it."
Troubleshooting with the TCS
One important strategy is to involve the TCS, he says. It's crucial to JCM that they only deal with reputable third parties and higher-level government officials.
Rosebrugh advises getting to know the local trade commissioners, who can provide information on risks in your sector and how to avoid them. The TCS may also introduce you to mentors for your company and help you build a network of like-minded contacts who are committed to doing business cleanly. This can include people in governments, NGOs, accounting firms, legal experts and chambers of commerce or industry associations. "You have to ask, 'What red flags should I be looking for?' Have your eyes open. If you get in a tight spot they can help you get out of it," she says, noting that it's critical to seek assistance at the earliest stages. "Don't try to navigate it on your own."
She recalls that as a trade commissioner in a foreign post, she got a call in the middle of the night saying there had been a demand for funds to be deposited into a bank account so that a Canadian company could win a contract. She worked for several weeks implementing strategies to help the company. This included appealing to senior government officials in the country, noting the huge savings if the tender were done cleanly. "The message got through and the Canadian company was able to make a clean bid."
Working all along with the TCS shone a light on the process for the company, she says. "It can help to have allies."
Technology can also be used to combat corruption, Ritchie says, such as catching people in the act offering bribes on cell-phone recordings. Online anti-corruption training courses are available to staff and partners.
Ritchie warns that wrongdoing can be detected long after a significant investment has been made, such as the $50,000 that JCM Capital had spent on the bid for the solar power project, which would have been extremely lucrative for the company. "You just have to walk away at any point," he says. "You can be $2 million in and you have to walk away."
Define and set standards for your company, he advises. JCM, for example, does not allow its staff or agents to offer nominal "payments" to government officials to carry out normal duties, such as filling out paperwork and giving approvals.
Ritchie says that if a company thinks it may have done something wrong, such as unwittingly paying a bribe, it's important to document it and call the RCMP. "Mistakes happen," he says, noting that the impact might be somewhat mitigated by the fact that the company has an anti-bribery and corruption process in place. "That's the best defence you can have."
Companies that worry they can't compete without offering bribes are overlooking the cost of corruption to their integrity and the bottom line, he adds. "It's good for business to be fully onside with this for the long term."
Learn more about the Canadian Trade Commissioner Service.
Second of a two-part series.
Part 1 of this series—Paying the price: Confronting corruption in international business.
(This article was originally published in July 2016.)
Subscribe to: E-magazine and RSS Feed

Use #CanadExport