Where content and tech connect
Los Angeles is known as the entertainment capital of the world, home to major studios such as Disney, Fox, Paramount, DreamWorks, Sony, Universal and Warner Bros.—but entertainment is only one part of the big picture of Southern California's creative economy.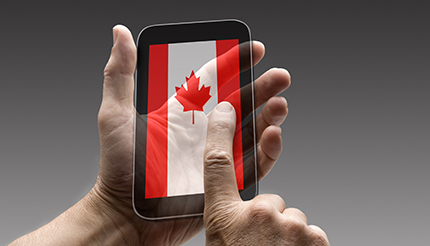 The larger scene is "enabled by the mobility and cross-pollination of local talents and technologies in digital media, social media, mobile, design and more," says Tina Shih, a trade commissioner in Los Angeles responsible for advancing commercial partnerships in strategic technology sub-sectors such as digital media.
In recent years, Los Angeles has been home to not only thousands of technology start-up companies, but also to offices of tech giants such as Google, Facebook, Yahoo and Hulu, earning its title as the third-largest and the fastest-growing start-up "ecosystem" in the U.S..
"The City of Angels is also a 'City of Unicorns', with major venture-backed technology companies such as JustFab, SpaceX, Hyperloop, Snapchat, Tinder, Oculus and Maker Studios, just to name a few," Shih says.
"Los Angeles is a trend-setting market—it's where content meets tech," she adds. "Studios and investors are now focused on the next generation of companies that can provide exciting content or technologies in virtual reality (VR) and augmented reality (AR), which will change the world."
Canada is well-known for its digital media talent. Many Canadian companies are delivering creative content for major studios in Los Angeles, says Shih. "With the advent of on-demand streaming services and immersive multi-media, Canadian companies with high-quality, creative, original content capabilities will be well-positioned to capture opportunities from the VR and AR revolution, as studios and service providers look to deliver these experiences to consumers."
The Canadian Trade Commissioner Service (TCS) is actively expanding its local network in the digital media sector to better report market trends and intelligence back to Canada and identify opportunities for technology and commercial partnerships for Canadian companies.
The competition in Los Angeles is fierce, and the challenges are many, Shih warns. How can Canadian companies distinguish themselves from competitors?
"There's no single formula to tackle this, however they need to be specific in terms of their value propositions, persistent and flexible," she says. "The TCS, along with our network of mentors, can help Canadian companies with their strategies, pitches and to identify suitable targets and partners to find success in Los Angeles and beyond."
As one of the commercial hubs of North America, Los Angeles is also the chief gateway to important emerging markets in Asia, and the regional headquarters for many international companies, Shih adds. This provides a unique opportunity for Canadian companies to use California as a platform to expand internationally.
Subscribe to: E-magazine and RSS Feed

Use #CanadExport