Feeding the Caribbean market
Bridgetown, Barbados, March 13-15, 2017 — Canadian companies in the food and beverage industry are invited to participate at the Canadian Food and Beverage Showcase to present their products to Caribbean buyers.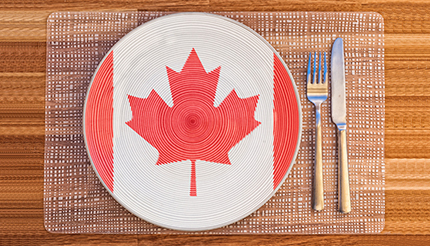 The event, organized by the Canadian Trade Commissioner Service (TCS) in Barbados in partnership with Canadian Export Development Inc., will give Canadian companies an opportunity to showcase their food and beverage products and develop business partnerships. The TCS will organize a business program for Canadian participants including networking opportunities and one-on-one business meetings.
Tourism is a key industry for most of the Caribbean Islands, with several islands attracting a clientele of middle and upper-income tourists. As a result, local food and beverage distribution companies are well-established, extremely competitive and keen to find new products.
To participate in the showcase, contact:
Robert Grison
Canadian Export Development Inc.
Tel.: 613-692-8113
Fax: 613-692-1779
For more information on this event, contact:
Doreen Weekes
Trade Commissioner
High Commission of Canada in Barbados
Tel.: 246-629-3554
Fax: 246-629-3622
Subscribe to: E-magazine and RSS Feed

Use #CanadExport