Canadian Goods and Services Excel in Korea
Robert MacDonald is looking forward to 2017, when he will be able to ship large, live lobsters to South Korea duty free.
MacDonald is the president and general manager of the Centreville, Nova Scotia-based Gidney Fisheries Limited. Come January 1, the company will see the elimination of the remaining 6.7 percent duty on their key export to Korea: large live lobsters. The lobsters will be covered by a new round of tariff reductions to take effect January 1, 2017 under the Canada-Korea Free Trade Agreement (CKFTA).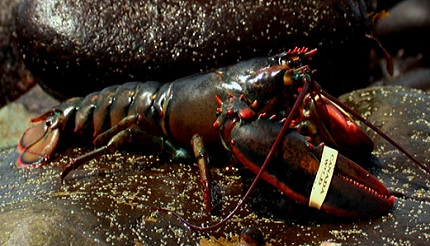 (Photo: Gidney Fisheries)
Canadian lobster exporters have benefited significantly from the elimination of 20 percent tariffs on frozen lobster after the CKFTA came into force on January 1, 2015. In 2015, Canadian frozen lobster exports to Korea reached $7 million, a 300 percent increase over 2014.
MacDonald says the situation is different for live lobsters because competition from other countries had pushed the price down, making it difficult to compete.
"The next round of tariff cuts will enable Canadian companies to be back in the driver's seat," MacDonald says, adding the elimination of the remaining tariffs on live lobster will "level the field" enabling Gidney Fisheries to sell a better quality product shipped directly from Canada.
"We're seeing an increase in demand already, in anticipation of the January tariff cuts", he says. "It's great!"
In June 2016, Korean Air Cargo added a second weekly lobster shipment flight service out of Halifax Stanfield International Airport to Incheon, in northwestern Korea. The service is helping feed the Korean appetite for Canadian lobster. It is also facilitating trans-shipment of lobster exports to other Asian markets.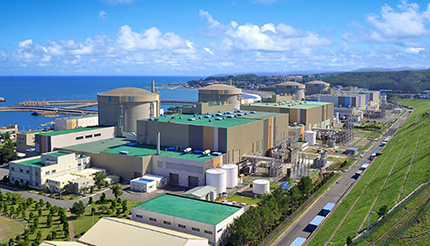 Wolsong Nuclear Power Plant
(Photo: L3-MAPPS)
Exporters of goods are not the only Canadians reaping the benefits for having the CKFTA in place–service providers are also enjoying increased access to the Korean market.
The Agreement removes barriers to temporary entry for various professionals, for example those in the information and communications technology (ICT) industry including software engineers and designers, computer programmers, and interactive media developers.
"Having the CKFTA in place is a real benefit to Canadian ICT companies working in Korea," said Michael Chatlani, vice president of marketing and sales for L‑3 MAPPS, a supplier of control and simulation solutions for the marine, power generation and space sectors.
In April 2016 the Montreal, Quebec-based company, announced it had secured a contract with Korea Hydro & Nuclear Power Co. Ltd (KHNP) to supply the operator training simulator for the Wolsong 1 nuclear power plant. The simulator is scheduled to be completed in the first quarter of 2018.
"Reduced import duties certainly helped our company to win this important project," Chatlani says.
Read additional business success stories related to the CKFTA.
Subscribe to: E-magazine and RSS Feed

Use #CanadExport