Brain Tool Business has Wise Approach to U.S. Market
Two Canadian occupational therapists who have developed a unique tool that assesses and helps maximize brain functioning and cognitive skills are taking steps to bring their technology to global attention.
As early adopters of technology in clinical practice, Tracy Milner and Heather Condello of Pickering, Ont., came up with a web and tablet-based tool that detects even modest changes in neuro ability, and measures their effect on a person's capacity to function in day-to-day life. Milner says the process, which takes about 90 minutes, replaces paper-and-pencil assessments that can require 15 to 20 hours of professional time and still do not predict changes in real-life functional ability that are related to mild brain disorders.
Milner and Condello founded BrainFx in 2012. They continued to develop and test their technology, obtaining approval from Health Canada for its use as a medical device. The product was commercialized in 2016 and today it is found in more than 100 hospitals, health-care clinics and programs across the country.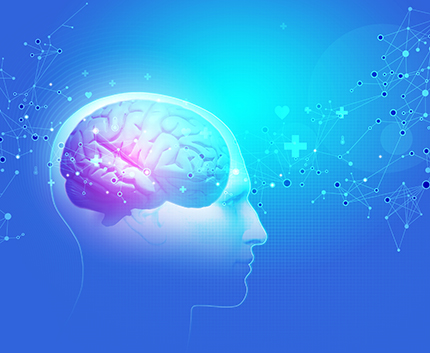 Inventing a new medical device that can vastly improve clinical care and which is being used throughout Canada does not guarantee success in the international market, as Condello and Milner have learned. However, with the help of the Canadian Trade Commissioner Service (TCS) and from a champion at a renowned medical center in Chicago, the BrainFx tool is now gaining momentum across the United States.
Milner says that in the U.S., it's important to have local examples from different areas that show the benefits of the product. The health care market there "tends to be much stickier" than others, with customers making an investment in one technology and then sticking with what they know. "You have to be innovative and unique from a clinical level. Clinicians see the value of the technology very quickly and then it becomes 'How can we get this here? What funding can we access?'"
Innovators must appeal to potential investors and partners to demonstrate the business case for the technology, while also making the case for its clinical value, she says. The U.S. health care system is driven by functional outcomes and what's known as "accountable care." This means there is a greater focus on quality-of-life measures, and BrainFx is a good fit, given that early detection of dysfunction is also important, she adds.
Studies show that up to 50 percent of people with mild to moderate brain disorders are misdiagnosed or not diagnosed at all, Milner says. Neuroscience Canada suggests that one in three people sustains a brain disorder over the course of his or her lifetime, indeed there is reported to be more deaths and disabilities attributed to brain disorders than to cancer and cardiovascular disease combined.
"People are becoming more aware of brain health and want to understand it," Milner says.
She and Condello hear from clinicians that their tool helps to identify and mitigate cognitive challenges, while at the same time exploiting strengths in brain functioning. They are also developing a screening tool that will determine within 10 minutes whether a patient requires the full 90-minute BrainFx assessment. The new screening tool can also be used to easily monitor patients and look for changes in cognitive function over time.
For Milner and Condello, the process of developing BrainFx has been long and sometimes frustrating, yet enlightening and ultimately fruitful. It began back in 2008 when the two began to focus on the functional impact of neurological impairment.
Milner and Condello have practiced extensively in the area of neurorehabilitation, and together run an occupational therapy practice in Pickering.
They recognized the need for a comprehensive assessment tool for people with neuro deficits that is sensitive to even mild impairment, says Milner, CEO of BrainFx Inc. "We could see what our clients were struggling with, but it was not showing up on standardized tools," she recalls. "We kept complaining about something that wasn't there."
After founding BrainFx, Milner and Condello—the company's chief operating officer— began to lay the groundwork for the platform's commercial launch in the U.S. market. At the annual AdvaMed medical technology industry conference in Washington D.C. in 2013, they met Chantal Glass, a trade commissioner in Chicago. Milner told Glass she was looking for pilot sites to test the tool in clinical settings, as well as funding programs to support the research.
"Within a day she had somebody for me," Milner recalls. Glass identified Dr. Neelum Aggarwal, a neurologist at Rush University Medical Center in Chicago, as a target contact for BrainFx and set up an introduction. This led to the BrainFx tool being used in a 2015 study by Aggarwal and Dr. Annabelle Volgman, a cardiologist and head of the Women's Heart Center at Rush, to assess cognitive impairment in women with heart problems.
Milner says the trial was groundbreaking because it expanded the use of the sensitive tool beyond the field of strictly brain disorders and allowed cardiologists to focus on the impact of cardiac conditions on cognition, a new area of study. The trial was successful, leading to the Rush facility indicating in June 2016 that it would like to use the screening assessment tool for all of its cardiology patients, not just women.
Milner says that Rush University Medical Center is looking at using BrainFx's 10-minute screening tool across its cardiology department. Meanwhile an abstract on the research involving BrainFx and women heart patients at the facility was released recently at a major congress on women's health.
Glass says BrainFx is an example of a successful approach to the health-care market in the U.S. "The company secured a leading U.S. institution as an R&D partner to better understand the needs of the local health-care market and population, to ensure a more successful entry to the market."
Glass, who covers the biopharmaceutical, medical devices and digital health industries in Illinois, Missouri and Wisconsin, says the territory offers vast trade, investment and innovation opportunities for Canadian businesses. It includes many multinational companies, a large number of hospitals (metro Chicago alone has close to 90) world-renowned research universities and a vibrant start-up community. There is investor interest in Canadian tech firms, although the market is competitive, Glass says.
"Companies and hospitals receive thousands of requests a year to look at innovative technologies. One pharma company mentioned that its technology assessment department receives over 5,000 requests per year." In this context, it's critical to identify a champion interested in Canadian technology that can shepherd it within a company or hospital, she says, noting that the results of the BrainFx studies with Rush "are so important for the company" to prove the benefits of its product.
"BrainFx understands that the technology itself is not sufficient to succeed in the market," Glass says. "It has taken the necessary steps to continue to gather data from the use of its technology to prove its competitive edge before the product launch on the U.S. market."
The TCS—including the regional office in Toronto—has helped the company not only in Chicago but also in San Diego, Minneapolis, and Washington, Glass notes. It also received assistance from the province of Ontario at several trade shows, where introductions were made to trade commissioners. "As a group, we have been able to provide guidance on the U.S. market approach, advice on how to make a pitch to potential contacts or investors and facilitate introductions to local contacts in our respective territories," says Glass.
Milner says the TCS has been "tremendously helpful" for BrainFx. "We've connected to trade commissioners from California to D.C. to Boston, New York and Chicago," she says. "Any time we go to a U.S. conference or meeting, I contact the TCS and ask, 'Who are you chatting with, and how might this be applicable to what we're doing?'"
She suggests that developing relationships with the network of trade commissioners is "absolutely helpful," because they know the field, their community and "who would be the best fit for you to spend time and effort on," she says. "It's so much easier to go from a warm introduction than a cold call—it's really about making the connections, then it's up to the company to take it from there."
BrainFx is being used at several additional investigational sites in the U.S., Milner says. The next steps for the company include studying the use of the assessment tool in additional contexts, such as to determine the impact on brain function of changes in mental and emotional health.
Subscribe to: E-magazine and RSS Feed

Use #CanadExport