High Stakes for Canada's Infrastructure Companies in P3 Projects
It is a project model that has built new infrastructure and institutions across Canada over the last 25 years, from highways and transit systems to hospitals, schools and optical fibre networks and today public-private partnerships—known as P3 or PPP—are steadily taking hold in global markets, creating new opportunities for Canadian companies.
Reputedly delivered on time and on budget, PPP projects have been bringing significant savings for governments and value for Canadians at home. Now the same P3 development procurement approach is increasingly being applied in countries around the world. With a global infrastructure deficit estimated at $94 trillion, much of it in developing nations, opportunities abound with authorities such as roads, railways, airports, power generation and water-treatment plants.
"The Canadian P3 experience is very strong," says Mark Romoff, president and CEO of the Canadian Council for Public-Private Partnerships (CCPPP), a national not-for-profit organization established in 1993 to promote innovative approaches to infrastructure development and service delivery through public-private partnerships with all levels of government.
Increasingly, governments outside of Canada are recognizing Canada as "best in class when it comes to P3s," says Romoff, also a former trade commissioner with Global Affairs Canada's Canadian Trade Commissioner Service (TCS).
"We're the gold standard," he says, noting that Canadian companies looking to get involved in P3s can trade on the fact that Canada's expertise in this area is held in high regard. "Everyone in the world is looking at the Canadian model and seeing how they can adapt it to their countries, so they can enjoy similar success."
Key characteristics of the Canadian P3 approach include the fact that the model is supported among political leaders, and it involves close collaboration between all levels of government, Romoff says. There is open competition in bidding for the projects—although the different consortia involved are short-listed to make the process manageable—and the process of choosing the winner is transparent and fair, he adds. There is also a "robust pipeline of projects."
"Because we have such a portfolio of projects, we have developed a base of experience and an expertise that is marketable around the world," Romoff says. "There is an opportunity to do things globally."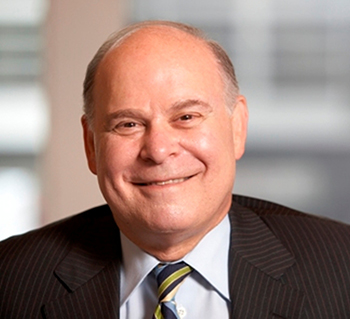 Mark Romoff, president and CEO of the Canadian Council for PPP
Romoff says the TCS is an important source of information for companies to learn about P3 opportunities abroad and how to best get involved in them. "There's no question that we have enthusiastic trade commissioners who are keen to promote Canada, Canadian capabilities and the Canadian P3 model," he says. "There's an important role for our trade commissioners to play around the world to identify prospects and get Canadian companies geared up to go forward."
In particular, Africa and Latin America particularly present interesting opportunities for Canadian companies interested in pursuing P3 projects abroad, with the critical assistance of the TCS, in areas from making key introductions to providing market intelligence.
In Africa, for example, the TCS played a key role in bringing together officials of CPCS Ventures, an Ottawa-based consulting firm with broad experience in overseas P3 projects, and ZESCO, the state-owned power utility in Zambia, while they were attending the Africa Energy Forum held a year ago in London. In January, CPCS was awarded a $9.4 million contract by ZESCO to assist in transaction advisory support to develop a 750-megawatt hydro power plant at Zambia's Lower Kafue Gorge.
Arif Mohiuddin, partner and CEO of CPCS Ventures, says that his company's role includes helping the utility raise more than $2 billion for the project, as well as providing technical support and guiding the Zambian government in structuring financial deals.
Having the TCS assist in setting up the initial meeting with ZESCO "brought a lot of additional weight," Mohiuddin says. "If a trade commissioner who represents the Canadian government says, 'I know this company, I know the work it does,' it helps."
What is a public-private partnership?
Public-private partnerships, known as P3 or PPP projects, are collaborations between the public and private sector to build infrastructure such as roads, hospitals and schools, as well as deliver services.
P3s can be structured in different ways, allocating varying degrees of responsibility for design, construction, financing, maintenance and operations to the private sector for periods of 25-35 years.
P3s employ a long-term, performance-based approach to procuring public infrastructure. The private sector is transferred an optimized share of risk in terms of finance, construction and ensuring effective performance of an asset by integrating design, construction, operational elements, long-term maintenance and lifecycle renewals.
P3s are publicly-owned and publicly-controlled.
Source: The Canadian Council for Public-Private Partnerships
It also adds credibility to be Canadian and supports the P3 approach, he adds. "The P3 model that Canada has successfully used is a tool to bring in private sector money with government support," says Mohiuddin, who believes that Canadians should promote the model more, because the country is one of its pioneers.
Mohiuddin encourages companies that have had success in P3s in Canada to try it overseas, with the assistance of the TCS as well as bilateral trade associations, and taking time to understand the local culture and environment. In implementing P3 projects and making them "bankable", it's important "to get every aspect right," for example proper institutions need to be set up and there must be guarantees of financial returns. "Of course, there are a lot of challenges," he adds, but developing countries like Zambia can benefit, "and if we can get it right, there are a lot of opportunities."
Solomon Milimbo, a trade commissioner in Lusaka who focuses on assisting Canadian companies involved in mining, energy and education in Zambia, says that P3s are "a fairly new model," there but they are critical in the infrastructure and especially energy sectors. "There are a lot of needs, and the government here is looking at meeting those needs, but they can't pay the bills by themselves. P3s allow them to access expertise and financing from the private sector."
Milimbo says that it helps that CPCS has had extensive experience working in Africa. "They also have the skills and experience in undertaking P3 projects," he comments. Canadians have "increasing visibility" among African governments and utilities providers, and it helps that they are already known for investments in other sectors there, such as mining. He cautions that the P3 model is still new in Africa, and "there is a lot of learning on the part of the government," which the TCS also assists with.
Among the successful P3 projects involving Canadian companies in Latin America is Ecuador's state-of-the-art Quito International Airport, which opened in 2013. It was the result of a Canadian-led initiative with significant Canadian contributors, including developer and financier Aecon Group Inc., the lead partner in both the airport concessionaire and construction joint venture. The Canadian Commercial Corporation (CCC), a Canadian crown agency, was involved as the prime contractor, Export Development Canada (EDC) as a lender and MMM Group, a Canadian firm involved in the engineering and design.
Steve Nackan, president of Aecon Concessions, the development arm of Aecon Group, says the experience of developing the project, which was part of a joint venture with a Brazilian company, "was exhilarating" but had its complications.
"It was a feat of engineering; we built the airport high in the Andean mountains on a plateau, far from the city. It was monumentally challenging to pull that whole project together," he says, noting that P3 work abroad can be both rewarding and satisfying, because it requires creativity and innovation to be successful. Aecon sold its interest in the airport concession in 2015.
Nackan, who is currently involved in another mega Aecon P3 project to redevelop the L.F. Wade International Airport in Bermuda, says that Canada benefits exponentially from these offshore initiatives.
More than 40 Canadian organizations got involved in the Quito airport development, he says, and there were many lessons learned by Aecon itself. At the same time there was a "tremendous amount of knowledge transfer" to the local Ecuadorean companies and workers involved. "We brought Canadian expertise across all the different disciplines that you need to put a project like that together: technical, legal, financial, and more."
Andrew O'Brian, a Canadian who is president and CEO of Corporación Quiport, the concessionaire of the airport, says that in each of the last four years the facility has been named South America's Leading Airport by the prestigious World Travel Award.
O'Brian points out that successful P3 projects mean profits and cost-savings for the entities involved, and can also improve lives and livelihoods in developing countries. "Airports are the engine of economic development for a city and a country," he explains; indeed the Quito airport today employs 8,000 people, whose salaries are 96 percent higher than the national average in Ecuador and 46 percent higher than those in Quito.
"The whole value-chain that the airport brings is quite extraordinary," O'Brian says. It has prompted the construction of two high-capacity access roads, pushed up land values in the area by 300 percent in the last 10 years and has directly led to the construction of many nearby hotels and shopping centres. The fact that Canadians were closely involved in its construction has raised the profile of Canada in Ecuador and regionally as a trusted, high-quality partner. "This project has put Canadian know-how in the forefront here."
O'Brian says there are similar opportunities all over Latin America for Canadian companies that go looking for them. He advises Canadians to do their research, build relationships with locals, work through the TCS and to make sure that they have good investment protection agreements in place that cover issues such as dispute resolution mechanisms.
"You've got to really be careful on the legal side," O'Brian adds. "It has to be done right. Don't rush."
CCPPP's Romoff says that Canadian companies are "hugely interested in what's going on around the world." They can help developing countries "tailor the P3 approach to their realities" and get much better at instituting open, fair and competitive development models.
"Let's help these countries that are trying to put in place good-quality, robust P3 frameworks," Romoff says, noting that international financial institutions like the World Bank "want Canada at the table because they know we have an approach that has proven to be successful."
P3s are especially critical for countries to address their infrastructure deficits and fiscal realities, Romoff adds. "You have to be creative around how you do it, and P3s are the creative approach," he says, which means there are strong opportunities for our companies around the world.
"This happens to be an area of expertise for Canada," he says. "It would be a pity if we didn't capitalize on that."
Subscribe to: E-magazine and RSS Feed

Use #CanadExport
Date Modified: