Event roots Canadians as preferred suppliers
By Carl Rhyndress
Fifteen years ago, BC Wood planted a seed that has now grown into an international trade event which sprouts new export opportunities for Canadian wood product manufacturers.
British Columbia's BC Wood is a non‑profit trade association started in 1989 to assist British Columbia companies in seizing international business opportunities and entering new markets. The Global Buyers Mission now held annually in Whistler, B.C., continues to grow, helping Canadian companies root themselves as preferred suppliers for international buyers.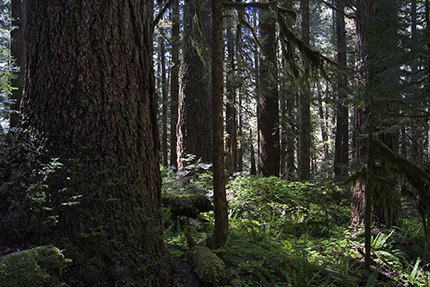 BC Wood, a government and industry partnership, also provides marketing programs and cost‑sharing for tradeshows and other networking opportunities to registered suppliers.
"Value‑added wood production is where the money and the jobs are," says Randi Walker, BC Wood's director of marketing and communications. "We consider value‑added to include anything where lumber has been further processed."
These secondary wood products can be grouped into seven categories: millwork, cabinets, furniture, prebuilt housing, engineered wood products, log homes and timber frames, and remanufactured wood products.
Canada is home to about 347 million hectares of forest, and one of the world's largest forest product exporters. Canada is the fourth largest wood product exporter when measured in terms of dollar value. However, it is not only the quantity of wood available that positions Canadian companies so well in the global marketplace, but also the quality, Walker says.
For example, Western Red Cedar is native to Western North America, and is "exclusive to our region and highly sought after," Walker says, adding: "It requires little to no treatment and is very popular for projects like siding, fencing and decking."
Walker says another competitive advantage for Canadian wood suppliers is their sustainable foresting practices.
"We get a lot of buyers from European and Asian countries looking for competitively priced wood products they could source from other countries, but prefer to buy from Canada because of our sustainable forestry practices" Walker says. "They allow us to be competitive and a world leader, as buyers know our sustainable foresting practices ensure a supply of products."
The Global Buyers Mission helps Canadian companies capitalize on global demand by uniting suppliers from across Canada and buyers—architects, engineers, manufacturers and wholesalers—from around the world. While exhibitors are predominantly from British Columbia, others come from across Canada to participate in this event.
"We are promoting the Canadian theme," Walker says. "This year we're expecting more international markets to attend than ever before."
The event is by invitation only—both buyers and suppliers must be pre‑qualified to attend, Walker says. "Everyone is there for a purpose, they want to buy wood or sell wood. It's important to keep it focused and in a small venue so people have opportunities to meet, make connections and take advantage of the time."
BC Wood hires interpreters to break‑down any language barriers. There are also 'mission leaders' for major markets in attendance to help facilitate meetings between interested buyers and sellers. Mission leaders include BC Wood staff, trade commissioners and in‑market contractors.
Last year the mission led to an estimated $35 million in new sales for Canadian companies. Walker expects the September 11‑13, 2019 Global Buyers Mission will be just as successful. Find out more about the Global Buyers Mission.
Subscribe to: E-magazine and RSS Feed

Use #CanadExport