Audio podcast: Insurance for exports helps reduce risks
Selling goods and services in international markets can be very lucrative but it can also be risky. Exporters are using receivables insurance to help mitigate those risks international markets, and protect themselves against instability. Listen to the latest CanadExport podcast to learn about how the Receivables Insurance Association of Canada (RIAC) can help protect and strengthen your company's operations.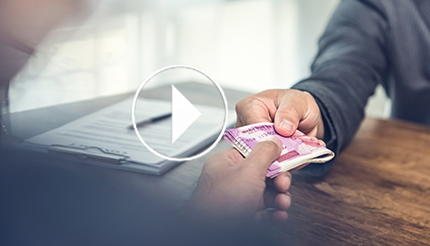 Music courtesy of audionautix.com
Read the transcript.
Download MP3 audio (10.9 MB)*.
Or subscribe in one of the following ways:
RSS — You may prefer to use RSS feeds to listen to news. To access CanadExport's podcasts, copy and paste the URL below in the appropriate field of your RSS reader: RSS feed
iTunes — CanadExport's podcasts are now available for subscription on iTunes.
---
* If you require a plug-in or a third-party software to view this file, please visit the alternative formats section of our help page.
Subscribe to: E-magazine and RSS Feed

Use #CanadExport