Canadian Technology Accelerator embarks on Cross‑Canada Tour
By Carl Rhyndress
The Canadian Technology Accelerator (CTA) is touring across the country in search of Canada's high-growth tech companies. The tour will take place in November and there will be stops at regional offices and prominent accelerators in major cities including: Halifax, Moncton, Montreal, Ottawa, Toronto, Waterloo, Calgary and Vancouver.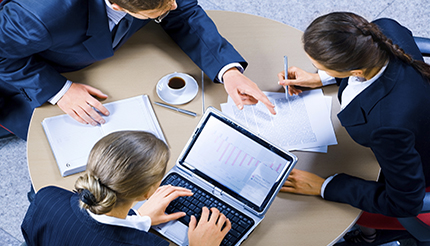 The CTA is a high-value initiative of the Canadian Trade Commissioner Service (TCS) that helps high-growth Canadian companies with dynamic, differentiated technologies gain traction in the United States.
CTA programs give participating companies access to a dedicated trade commissioner in a specific market for a period of 4 to 6 months and offers virtual and in-market workshops, special networking events, mentorship from industry leaders and introductions to potential buyers, partners and investors.
"Since 2013, CTA companies have created more than 2,125 jobs, raised over $510 million in new capital, generated over $189 million in new revenue, and identified nearly 1,000 strategic partners as a direct or indirect result of their CTA participation," says Bob McCubbing, Deputy Director and trade commissioner on the CTA team. "Participants willing to work hard and welcome advice will see dividends on the time and resources they invest."
CTA opens doors on Cross-Canada Tour for networking events
The Canadian Technology Accelerator (CTA) is going on a Cross-Canada Tour in search of qualified applicants for their upcoming cohorts in Silicon Valley, Boston and New York City.
The CTA, a Canadian Trade Commissioner Service (TCS) initiative, helps Canadian companies with dynamic technologies and high potential to enter international markets through programs that include a dedicated in-market trade commissioner as well as: workshops, special networking events, mentorship from industry leaders and introductions to potential buyers, partners and investors.
While the companies set to participate in the "learning days" held at each stop of the November tour have already been vetted and invited, there is still an opportunity for participation. Networking events will be held in each location (listed below) where businesses will have the opportunity to meet CTA alumni, advisors and trade commissioners.
Interested companies will benefit from networking with those involved in the program and learn about what the CTA looks for in applicants.
For more information on these open networking events and how you can sign up visit the TCS website.
Cross-Canada Tour schedule:
Tour stops will be populated with companies and clients that have been recommended by TCS regional offices, partners and accelerators. They will participate in "learning days" where CTA alumni will talk about their experience in the program and the growth it resulted in.
CTA advisors representing the three upcoming winter cohorts in Silicon Valley and New York (digital tech), and Boston (digital tech and life sciences) will also be in attendance, delivering focussed sessions consisting of advice and insights on U.S. expansion.
Yolanda Wardowski, a Managing Director at Avalon Net Worth, a New York City based investment boutique firm, is now in her fourth year as a CTA advisor. "New York has a lot of venture capital and funding dollars to invest so there's always a lot of interest from CTA companies to meet and engage with investors," Wardowski says.
"New York City is a very competitive market, VCs are exposed to a lot of pitches so to stand out you have to come in with something special and unique in product and distribution, and be able to articulate and demonstrate proven metrics," she adds.
There will also be an opportunity to meet with the advisors at tour stops. Interested companies may fill out a short application to request a meeting with the CTA advisors. "We're very involved, helping to source, encourage, review, assess and ultimately choose candidates," says Wardowski.
While each company and technology is different, there are certain criteria that applicants should be able to demonstrate. "We're looking for companies that are well positioned for the U.S. market. Typically they have had success in Canada and been through the process already in terms of generating revenue, raising capital and demonstrating product-market fit," Wardowski says.
There will be campaigning on both sides of the table as the CTA tries to attract businesses that best fit the program. "We want to communicate how the TCS and CTA could best serve them if chosen," she says. "During the CTA program, we work with companies to set milestones and help ensure they are on track to meet these goals whether it's making introductions or tweaking their value proposition."
To apply for upcoming cohorts and find more information about how you can accelerate your market-entry, visit the CTA website.
Subscribe to: E-magazine and RSS Feed

Use #CanadExport