There's more to the holidays than just trees…
Last year, we told you that Canada exported nearly two million Christmas trees in 2016. We increased that to almost 2.3 million trees exported in 2017, at a total value of $49.4 million. At the same time, we imported $60.8 million worth of artificial Christmas trees.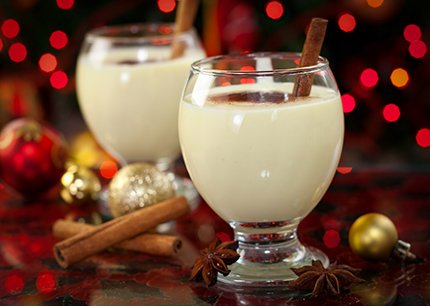 But the holiday season is more than just Christmas trees. It is also a time to celebrate with friends and family. This year, we look at three holiday celebration staples: turkeys, cranberries and eggnog.
Along with the Christmas tree, eggnog is particularly associated with the holiday season. Throughout Canada and the United States, eggnog is traditionally consumed over the holiday season every year. Indeed, in Canada, nearly 90% of eggnog production occurs during the months of November and December. Overall, some 9.5 million litres of eggnog was sold in Canada in 2017.
And what holiday feast would be complete without turkey and all the fixings, including cranberries. Did you know that Canada produced 171.2 million KGs of turkey, exported about 828 thousand KGs and imported very little in 2017. That suggests we consumed about 4.6 KGs on a per capita basis—that's a little over 10 pounds per person.
It is a safe bet that much of that amount was eaten during the holiday season. To accompany that turkey, Canada produced 125.6 million KGs of cranberries, of which 19.7 million KGs were sold abroad and 9.1 million KGs of the fruit were imported in 2017. That suggests that Canadians consumed about 3.1 KGs of cranberries on a per capita basis last year. The cranberries could have been used to make juice, or incorporated into baked goods such as muffins, and, of course, served up as a delicious sauce to accompany a meal of turkey.
Subscribe to: E-magazine and RSS Feed

Use #CanadExport