Our Apologies...
Our website is currently undergoing scheduled maintenance. This may cause some information on this page to load incorrectly. We expect to be back in a few hours. Thank you for your patience.
Toutes nos excuses...
Nous effectuons actuellement des mises à jour sur ce site Web. Cette opération peut entraîner le chargement incorrect de certaines informations. Il devrait être accessible à nouveau dans quelques heures. Merci pour votre patience.
7 characteristics of successful exporters
By Nicole Chevrier
There may never be a better time to take your business abroad and tap into new markets. While scaling up to go global does present unique challenges for smaller businesses, the ones that are willing to navigate those challenges are likely to be rewarded with new growth opportunities in these markets.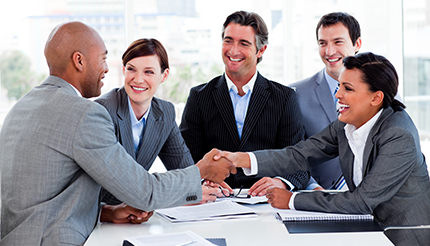 Discover 7 of the common characteristics shared by those who enjoy success in their global journeys:
Their products and/or services are successful domestically
They have a solid domestic business plan with proven effectiveness
They have specific advantages over the competition
Their products and/or services are unique in one or more ways
Their products and/or services are competitively priced
They are willing to invest resources of time, people and capital without return for a period of time. Entry into new markets may require two or three years of effort before showing a profit
They are sensitive to and aware of the cultural differences of doing business in other countries
As a rule of thumb, if a business does not have a solid domestic business plan, is struggling in its existing markets, is producing and selling an ordinary product that is readily available, and has limited financial, human and production resources, it is not in a good position to begin exporting.
Take advantage of support and resources
If going global is in your plans, be sure to make full use of the support, services and resources available. A good place to start is trade commissioners and export development agencies, but also consider checking into industry associations. Service providers such as training organizations, customs brokers and freight forwarders can also provide assistance.
While there is a wealth of resources and services at the ready, a fundamental part of successfully launching a new international venture involves comprehensive research, planning and preparation.
Is your business trade ready?
Before launching into a new international trade venture, it's important to assess your current situation on several fronts. Those who are completely new to being importers or exporters will need to perform a much more in-depth analysis than those who already have some experience in international trade.
Human resources
A business may have human and managerial resources adequate for its domestic needs, but can they support business operations that may be on the other side of the world? Of importance are:
A management team capable of developing a comprehensive export plan
A management team committed to pursuing export markets and willing to dedicate time, personnel and funds to its export program
Adequate personnel to meet increased demand or the capacity to hire/ contract staff to meet needs
Trained marketing staff, or the ability to hire qualified people, with experience in buying or selling products or services abroad (an alternative is to use intermediaries with the required expertise, such as agents, distributors or trading organizations)
Financial resources
A business will likely have the financial capacity needed to operate abroad if they have or can acquire:
The financial resources to support marketing products in overseas markets
A strong, dependable cash flow
The financial strength to compete with foreign products and services in terms of quality and price
Enough cash, savings, and access to financing (such as increased operating lines of credit or term loans for capital expenditures) to support production and marketing for at least two years without making much profit
Adequate knowledge of export payment mechanisms, such as letters of credit and open accounts
Read more about the financial products and services available to Canadian business in the Spotlight on Export Financing.
Production resources/capacity
One sure way to fail internationally is to secure a large contract and then be unable to fill it. Avoid this difficulty by:
Ensuring suppliers can provide the raw materials and components needed to meet commitments
Ensuring there is enough spare capacity, or that it can be created quickly, to meet unexpected large foreign demand
Being prepared to modify and manufacture versions of products and services to meet the cultural, regulatory and certification standards of a foreign market
Logistics resources
Being able to fulfill an order or a contract is only half the job — buyers still have to receive goods or services on time and in the expected condition. Ensure that you can deliver by:
Maintaining an adequate knowledge of how products or services should be shipped or delivered abroad
Ensuring that there are resources on hand that are or can be, trained in export logistics
Maintaining an in-house capacity to troubleshoot problems quickly and efficiently
Use change readiness tools
While many businesses choose to engage third-party experts to help them prepare for new international ventures, there are change readiness tools that are available. Both paper-based and online, these are useful guides that are available, often at no cost, through regional, national and international organizations such as the Step‑by‑Step Guide to Exporting.
To find out more, contact your local and national business centres and associations such as the Canadian Trade Commissioner Service (TCS).
Subscribe to: E-magazine and RSS Feed

Use #CanadExport