Program expands the reach of Canadian innovation
Canadian innovators that are developing new technologies can get additional support to find international partners, investors and ultimately customers for their novel products and services through an expanded program offered by the Canadian Trade Commissioner Service (TCS).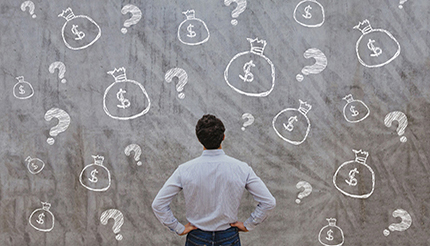 Going Global Innovation (GGI) helps pioneering small and medium‑sized enterprises, universities and nongovernmental research centres in Canada pursue collaborative R&D opportunities abroad, with the aim to commercialize Canadian technologies. Now the unique TCS initiative has increased financing and other enhancements, and it has been streamlined so that organizations can more easily take advantage of it.
"GGI is a funding tool that helps Canadian organizations get out there and create research partnerships that have the potential to turn into business partnerships," says Alexis Roy, the trade commissioner responsible for the program. "We are striving to expand the reach of Canadian innovation at home and abroad."
He notes that GGI, which is in its third year in its current form, "de‑risks R&D collaborations" and has brought significant outcomes for program participants, amounting to $13 for every $1 invested. "There are also advantages that don't have dollar figures," he says, one of which is the ability for a Canadian company and a foreign partner to adapt, validate and co‑develop a technology in the market abroad. "There's a really high return on success."

Naheed Kurji, president and CEO of Cyclica Inc.
(Photo: Robert Ballantyne)
For Naheed Kurji, president and CEO of Cyclica Inc., a Toronto life sciences technology company, GGI has been instrumental in exploring and even closing international deals with partners and investors in China, Brazil, Japan and Germany.
"We find GGI to be a good fit for us," says Kurji. His company is especially focused on the "off‑target" interactions of new medicines that can lead to side effects. Its technology uses artificial intelligence to simulate how drugs interact with the human body so that better ones can be developed.
Cyclica has 22 employees and a product on the market but it continues to innovate, Kurji says. It was recently named by Forbes magazine as one of the world's top 20 AI drug development companies. Cyclica has business partners in Germany, Japan, the U.S., Brazil and China, as well as academic partners in Australia and the UK.
The company has "leveraged GGI" in much of its international business, Kurji says. "Without its support, we would not have been able to accomplish most of our goals commercially in 2017 and 2018."
Roy says that Cyclica has "been very successful" in strategically using GGI. For such companies that are scaling up, the program's financing offers a "competitive edge," he comments. "At this stage in their development, most of their funds are going toward R&D, not marketing, not business development and even less toward travel."
The TCS staff working in the program are "very hands on" with GGI participants, he explains, from helping them through the application process to acting as mentors and linking participants to trade commissioners as they head out into the world. "We want them to succeed."
Going Global Innovation by the numbers
Since its relaunch in 2016, GGI has approved 279 projects with more than $3.4 million in total approved funding, resulting so far in 13 confirmed contractual agreements with a value of almost $43 million. This represents a 13 to 1 return on GGI investment.
GGI is highly active across the globe, with projects spanning the world's top markets across a breadth of high‑priority sectors.
In the 2017‑2018 fiscal year, GGI financed 83 projects that resulted in 23 R&D opportunities pursued and 7 economic outcomes facilitated through signed financial agreements, with a total value of $35.5 million.
By mid‑way through the 2018-2019 fiscal year, GGI had approved 66 applications, with $734,900 in funding. Among the successful applicants:
24 were from Ontario, 13 were from BC, 6 were from Quebec, 3 were from Alberta, 2 were from New Brunswick, 2 were from Nova Scotia and 1 was from Manitoba.
The top five GGI target markets were Germany, Greater China, United Kingdom, United States and France.
The sectors involved were life sciences (27%), cleantech (18%), information and communications technologies (13%), aerospace (3%), financial services (2%), automotive (2%), agriculture (1%), forestry & wood (1%) and oil & gas (1%).
GGI helps pay costs both in Canada and abroad such as airfare, meals and accommodations, legal fees, translation needs, audio-visual requirements and meeting room rentals.
The GGI model has recently changed so that funding support is offered as either a grant or a contribution, based on participant eligibility. Previously recipients were funded through a traditional financial contribution mechanism, where payments were reimbursed after costs were incurred. The introduction of the grant model allows for payment up front, before the money is spent. This means less paperwork and simplifies the process for recipients and the TCS.
"Once a project is approved, we can cut a cheque," says Mary Khounphet, an innovation officer with the GGI program. "It really does remove the administrative burden on the client."
The program funds up to 75 percent of eligible costs, to a maximum of $75,000 for any approved contribution. Throughout their ventures abroad, successful applicants are connected directly with trade commissioners in missions around the world and provided with key insights.
The link with trade commissioners "leads to more opportunities," says Khounphet, adding that it's good for Canadian companies to get into foreign markets and get to know would‑be partners. "It's important to build a trusting relationship, especially with the sensitivities that can be involved in R&D and intellectual property," she explains. "You establish that by face‑to‑face meetings."
Kurji, whose company has been made part of a TCS fast‑track pilot initiative, says that "I'm a big advocate of the TCS. They have demonstrable and significant value in our business development and commercial endeavours." For example, when it moved into the Brazil marketplace, the company relied on trade commissioners to help it with business practices, language issues and establishing contacts there.
"The TCS immediately provided us with on‑the‑ground support. They were there side-by-side in all of our meetings, every single step of the way," says Kurji, who has had similar experiences with trade commissioners in Japan, Germany, Switzerland and beyond. "I've been super impressed as a taxpaying Canadian and as an entrepreneur having access to the Canadian Trade Commissioner Service."
Kurji points out that exploring international markets can be costly and time‑consuming. "As a young company that has global aspirations, it becomes very expensive," he says, from building a brand to scoring international contracts. "To succeed outside of Canada costs more."
He's pleased to hear that the GGI program is being enhanced and that the application process will be streamlined and include up‑front grants.
"Every dollar that we've received from GGI has gone toward accelerating our growth in the global marketplace in the form of partnerships," he says. He estimates that in Japan, every dollar received from the program has brought the company 17 times that in revenues, while in Germany the return has been 20 to 25 times.
Financial results are "only one piece of the story," adds Kurji, noting that GGI also brings the company important credibility in countries abroad, because it is associated with the Canadian government. "Even if we didn't come back with a single cent in commercial contracts that kind of global recognition is invaluable."
Learn more about the Going Global Innovation program
Going Global Innovation (GGI) is a grants and contribution program administered by the Canadian Trade Commissioner Service (TCS) that offers funding to support innovators from Canadian organizations to formalize contractual agreements with foreign organizations. The goal is to create R&D collaborations that result in the commercialization of products, services or applications, which then generate revenue in the following 5 years.
Eligible beneficiaries are innovators from Canadian small and medium-sized enterprises, universities and non‑government research centres.
GGI provides assistance by funding up to 75 percent of eligible expenses, to a maximum of $75,000 for any approved project. Eligible expenses include international and local travel, accommodations, meals, meeting costs, legal fees to support the formalization of partnership agreements and other costs related to pursuing international collaboration.
Combined financial assistance from federal, provincial and municipal sources must not exceed 75 percent of total costs for any eligible expenditure.
Application guides and additional information can be requested by contacting the GGI Team. Completed applications and supporting documentation must be submitted electronically. They must be submitted and deemed complete by a GGI officer at least eight weeks before project activities are expected to begin.
For more information on GGI and other programs that help organizations innovate and grow abroad, please visit the TCS funding opportunities website.
Subscribe to: E-magazine and RSS Feed

Use #CanadExport