Finding sustainable markets abroad for Canada's natural resources
The Canadian International Resources and Development Institute (CIRDI) is on a mission to alleviate poverty through sustainable development. The organization delivers training, expertise and research to help developing countries make the most of their natural resources—from Peru's water systems to Ethiopia's mines.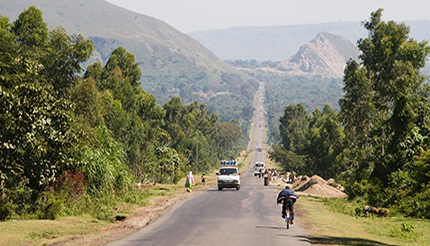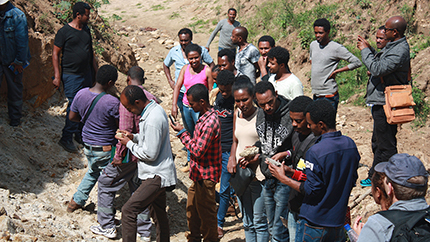 "We have a unique approach to development," says Dr. Priya Bala‑Miller, Director of Partnerships and Program Development at CIRDI, which is housed at the University of British Columbia's School of Public Policy and Global Affairs.
"We don't parachute in experts with pre‑determined solutions. We act as a neutral convener on complex issues. We give local governments ownership of projects and work hand‑in‑hand with them to strengthen natural resource governance, environmental stewardship and gender equality."
"Our interdisciplinary teams, operational knowledge and agility set us apart," says Bala‑Miller.
CIRDI has delivered 20 projects across 22 countries since it was established in 2013. But now the Institute faces the challenge of sustaining its own resources, as its founding contribution agreement with Global Affairs Canada draws to a close in July 2019.
"We've gone from inception to impact in the past five years. Now we need to think about stability and growth. We're looking to diversify our funding base, which includes designing a credible fee for service model that will contribute to our future sustainability," says Bala‑Miller.
CIRDI realized it needed to appeal to potential industry clients and expand its network of academic partners—all while keeping a focus on government‑led requests. This called for strategic, market‑specific advice.
Luckily, CIRDI was already in contact with Vancouver‑based Trade Commissioner Mylan Savjord. He recognized that the Institute was at a pivotal stage in its growth and offered his commercial expertise.
CIRDI has an ongoing relationship with the Canadian Trade Commissioner Service (TCS), which is part of Global Affairs Canada. "It's often a symbiotic relationship—we share field-based information and they help us find partners," explains Bala‑Miller.
Snapshot: CIRDI
Founded: 2013
Industry: Education
Location: Headquartered in Vancouver, BC with an office in Addis Ababa, Ethiopia
Markets: Africa, Asia, South America
Company employs: 35 people
Success factors:
Maintains a long‑term, symbiotic relationship with the TCS
Recognizes when to adapt its organizational strategy
Forges meaningful partnerships with local governments, industries and experts
Savjord's eye for industry meant he was able to help CIRDI strategize for growth. "He got us thinking more strategically about how to craft our services across various industry sectors. This pushed us to articulate our strengths."
"They gave us the encouragement we needed—and at the right time," says Bala‑Miller.
With TCS support, CIRDI was able to define its value added: technical expertise, agility and social trust. "It's very motivating when a group of trusted peers recognizes the impact of your work—and when they want to lend their resources and networks to help you achieve your organizational goals," explains Bala‑Miller.
CIRDI looks forward to implementing its business growth plan over the next few years—and it will continue to partner with the TCS to promote its services, forge new partnerships and explore .
CIRDI's team has recently returned from a TCS‑organized trade mission to Brazil. "It was a very impactful visit," notes Bala‑Miller. "The embassy in Brazil introduced us to high‑level executives at major oil, gas and mining companies, as well as industry associations and universities."
"The TCS has been instrumental in connecting us with these kinds of local partners," she adds. "They are integral to our success and our future."
CIRDI's success in international markets is a win‑win for the TCS as it is committed to strengthening Canada's reputation as a global leader in Responsible Business Conduct.
Spotlight on: Ethiopia's mine
CIRDI is leading a five‑year, $15 million project funded by Global Affairs Canada to support the sustainable development of Ethiopia's mining sector. The project aims to reform public administration in line with the Ethiopian government's Growth and Transformation Plan.
Launched in 2016, the 'Supporting Ministry of Mines (SUMM) Ethiopia' project is supporting local capacity on technical issues such as licensing minerals, engaging stakeholders and managing geoscience data. It also promotes gender equality, women's economic empowerment and environmental management as part of the reform processes. The Ethiopian government has recognized the project as a leading model for development assistance on a large scale.
Subscribe to: E-magazine and RSS Feed

Use #CanadExport