Technology accelerator puts the pedal to the metal
A business accelerator program is putting the pedal to the metal to help high‑potential technology companies in Canada enhance their global access to strategic partnerships through new client introductions and venture capital opportunities is putting the pedal to the metal.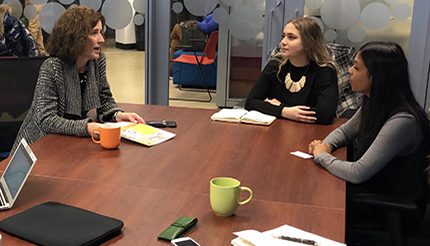 Karla MacDonald giving feedback
The Canadian Technology Accelerator (CTA), which enables tech startups to get executive coaching, generate sales opportunities and connect to investor networks in the United States, has launched four new locations across Asia focused on later‑stage companies looking to scale up internationally. The initiative managed by the Canadian Trade Commissioner Service (TCS) will add further enhancements to even better assist Canadian entrepreneurs looking to diversify their innovation ecosystems and thrive in the world.
"We're more than doubling the size of the program," says Bob McCubbing, a trade commissioner responsible for the CTA, who notes that in addition to the Asia expansion currently underway, the government has committed resources to augment the CTA beginning this spring. He calls it a "high‑touch service" for companies that have revenues and are looking to test their business models, size up the competition, raise financing and more.
As well as operating in three U.S. locations—New York, Boston and the Silicon Valley—the CTA will now include Hong Kong, Singapore, Taipei and Tokyo, and additional host cities could be identified.
"We're staying agile as the world changes and technologies develop," says McCubbing. "The opportunities are out there, and the results of the program to date have shown its value."
The CTAs in the U.S., which focus on specific tech sectors such as life sciences, digital, and clean technologies, have seen success by building capacity for early‑stage firms that have a minimum viable product and traction, he explains. Internationally, the focus will be on strategic market entry for more mature high-growth and high‑potential small and medium enterprises (SMEs). "It's going to look different," says McCubbing, who says the program in Asia will continue to include a network of experienced mentors and provide companies with a place to work and conduct business in the market.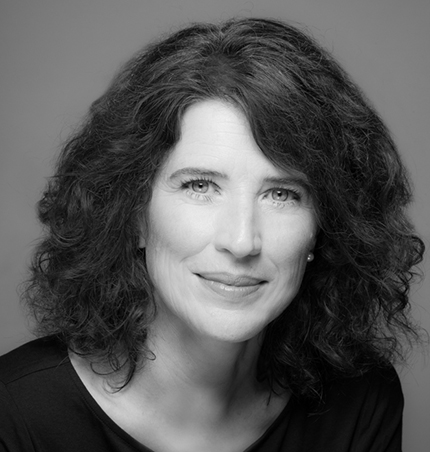 Karla MacDonald
(Photo: Ken Shung)
Karla MacDonald, one of the leading mentors involved in the CTA in Boston, says the program helps innovative Canadian entrepreneurs "achieve the next level of success" because its volunteer mentors are "passionate Canadians" who "want to take the business lessons we've learned and help others succeed."
MacDonald, vice president of communications and patient advocacy at Ipsen Pharmaceuticals, has more than 20 years of experience in the biopharmaceutical industry. She was previously at Merck & Co. Inc, where she was responsible for advancing the company's international communications strategy across its 140 markets outside of the U.S.
She's been involved directly and indirectly in a number of CTA mentoring teams in Boston since joining the program in 2016, which she says help "integrate entrepreneurs into the broader innovation community that's here."
She says the mentors help CTA participants "prioritize and focus in order to develop a viable business," as well as to develop their leadership skills and connect to capital. The mentors become part of each company's network of contacts, says MacDonald, who feels the CTA has helped her further develop her skills, reinforce her connection to Canada and expand her own network, including Canadians like her in the U.S.
She says the CTA's expansion to Asia and beyond is a "great idea" that validates the impact that mentors have had. "It's a chance to help additional Canadians across additional markets," she says, noting that "we couldn't do this without the diligence and commitment of the TCS to this program."
She says that setting up CTAs in new locations will help introduce Canadian companies to practices, resources and regulations there. "Each innovation centre has its own culture and its own community, and it's important to understand those if you are going to expand into them," she says. "Having people navigate them with you is really valuable."
She considers herself and other mentors "global Canadians" and comments that it's especially gratifying to see entrepreneurs who are women and from underrepresented groups in Canada participating in the CTA. "I'm very proud of our diverse culture," she says. "It's exciting to establish a relationship with a next generation of leaders."
McCubbing says there are plans to put additional CTA resources into regional TCS regional offices in Canada so they can be more active in promoting and recruitment for the program, ensuring there is a strong pipeline of CTA participants who get the most from it.
Determining whether a company will be successful in the CTA "is not apparent on paper," he says. "It's the people, it's the business plan, it's the attitude. Companies have to be willing to take on the experience, the mentoring and the advice and benefit from it."
One challenge is that CTA participants have to "be well-prepared and know what they are coming for," for example the type of funds they're looking to raise and customers they're planning to target. "Companies that have done all that work ahead of time are able to hit the ground running," McCubbing says, while those that spend time figuring it out "have less time to find success."
It's important for companies to get into global markets and develop relationships. "Making phonecalls from Toronto or Regina is not the same thing as being out there," he says, noting that CTA participants remark on the "collision opportunities" they have in the field, from chance encounters in coffee shop lineups to networking events.
Expanding these kinds of connections to Asia is critical to raise revenues, increase sales and form strategic partnerships there, he notes. "Those are huge markets."
The CTA has plans to enhance program alumni engagement, with a strategy to build further links and stay connected with participants. "Canada has a bit of a 'one and done' entrepreneur culture that we are trying to change," McCubbing says, adding that companies that have had success in the program "can help others in the future."
Subscribe to: E-magazine and RSS Feed

Use #CanadExport