Partnership helps Canadian businesses get FITT for international trade
Going global is a winning growth strategy for Canadian companies, given the limited size of Canada's market and myriad export opportunities in countries around the world. But many entrepreneurs are daunted by the multitude of financial, legal, ethical, cultural and technical issues that selling their goods and services abroad present.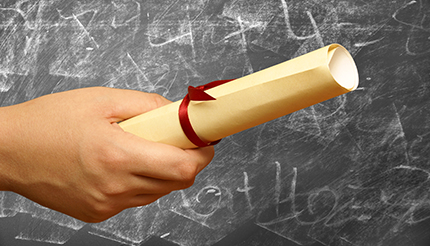 Enter the Forum for International Trade Training (FITT), which for more than a quarter‑century has been building competence in the export field. In partnership with the Trade Commissioner Service (TCS), the not‑for‑profit organization today helps more and more Canadian companies diversify and compete globally.
"International trade is not for the faint of heart," says Caroline Tompkins, FITT's president and CEO, who has spent more than two decades making it into Canada's national standards, certification, training and accreditation body in international trade. FITT helps exporters by curating reliable and current trade know‑how and packaging it in various ways, as well as providing recognition for experts with proven international trade knowledge, skills and abilities, she says. "Without trade‑capable people, trade will not happen—or it will be a lot riskier and harder."
FITT was founded by Dieter Hollweck, who sold vacuums but "saw a huge gap" when he went looking for reliable resources in the 1970s and 1980s to help him develop the specialized skills necessary to expand his sales beyond Canada's borders.

Caroline Tompkins, president and CEO of FITT
"He and many others were more or less winging it when it came to their international business activities," Tompkins says. "Global trade was often about learning on the go. It was very risky for any sized company—and definitely not a promising career path for international trade practitioners."
Hollweck became passionate about working with the private and public sectors to develop a national standards body in international trade training. He created FITT in 1992, with the TCS as one of its founding government partners.
"We wouldn't exist if it wasn't for the TCS," says Tompkins, noting that many trade commissioners have FITT training and also act as subject‑matter experts for the organization. "We've had an uninterrupted 27‑year working relationship. FITT's go‑to‑market strategy has always been about building mutually beneficial partnerships, and the TCS was one of the first organizations to stand behind our mandate."
In its early days, FITT "tapped into the experience of those who succeeded—and those who failed—in international business," Tompkins says. This resulted in a how‑to program called FITTskills in 1993 that covered key foundational international business principles, from how to choose and enter a market to how to get paid.
Tompkins joined the organization in 1996 and with her background in life‑long learning and professional development introduced a program to give people credit for FITTskills courses based on past work experience and non‑FITT training.
In 1998 the organization created the Certified International Trade Professional (CITP) designation, the first such recognition for individuals who have met the highest standards, competencies and proficiencies in international business. This one‑of‑a‑kind certification and continuous improvement for trade practitioners "represents FITT's leadership role in the evolution, maturation and growth of international trade as a profession," Tompkins says. "We are so proud that Canada was the first country in the world to start looking at international trade not just as a business transaction."
FITT today has 10 staff but its influence is growing exponentially. It has a base of more than 3,000 clients a year and links with some 50 colleges and universities across the country, as well as with the TCS and Export Development Canada (EDC). "We punch a lot higher than our weight," she comments. "We're a Canadian success story."
What is FITT?
As a world‑recognized not‑for‑profit leader in building international trade competence, the Forum for International Trade Training (FITT):
Sets industry-defined international trade competency standards.
Maintains a one-of-a-kind certification system for trade practitioners, the Certified International Trade Professional (CITP) designation.
Accredits international business programs as meeting FITT standards of excellence.
Develops knowledge-based resources and curricula.
Enables practitioners to gain the competence and confidence needed to be high performers in global markets.
Leads the evolution, maturation and growth of the international trade profession.
Source: The Forum for International Trade Training
FITT continues to evolve and has gone through a number of reinventions in how it does business. "But what has never changed is our core purpose: building competence in international trade," Tompkins says. "Our make‑or‑break position—the one thing we have to do exceptionally well to meet our core purpose—is to ensure that we have reliable, credible and current know-how on how to do business internationally."
FITTskills is now in its seventh edition, after a recent update that involved more than 200 international trade experts. It has been divided into six courses, which are delivered online or through a FITT Educational Partner institution. For those who want to learn in smaller bites, the courses are presented in 17 workshops online. The know‑how is even further segmented into free, informal learning opportunities on tradeready.ca, an international community blog intended to inform, inspire and connect global trade professionals around the globe, with more than 40,000 unique monthly users. In collaboration with EDC, FITT has also created the FITTskills Lite series, free downloads that can be read through in less than an hour.
FITT and the TCS today are "two symbiotic and mutually supporting organizations," Tompkins says. "The TCS provides on‑the‑ground intelligence, practical advice and counsel to Canadian firms seeking to do business abroad, while FITT is focused on improving the competence of individuals working in, or planning to be involved in, international business."
She says the diverse experience and knowledge of trade commissioners gets translated into FITT's training resources, "so that we can provide learners with real cases, and real solutions to the challenges that they need to expect when expanding their markets." Meanwhile the TCS has adopted a systematic approach to training trade commissioners through the FITTskills program and certifying them as CITPs. "This translates into the TCS leading by example. Having trade commissioners who are certified as CITPs demonstrates unequivocally to Canadian businesses the importance of having competencies in international trade to succeed globally."
Don't underestimate the need for international business skills
Some tips and advice for Canadian exporters from Caroline Tompkins, president and CEO of FITT:
Invest in learning the intricacies of international trade.
Develop a life-long learning culture in your company, regardless of how big or small you are.
Ensure you have a team of people with international trade know-how that you can rely on.
Have the right people in the right seats.
Support employees wherever they are on their professional path.
She says that FITTskills training is critical for anyone looking to export or to diversify their markets. "As the dynamics of our global trade environment change, the need for people with international business expertise will continue to grow, as will the need for reliable and current international trade information and resources that are responsive to the changing needs—or desires—of learners."
The CITP designation "provides recognition for individuals who go out of their way to meet a set standard within the profession they choose," says Tompkins, noting that it's critical to continuously upgrade trade skills and knowledge.
She warns that a lot of companies underestimate just how much know-how is required to take advantage of the opportunities that global markets can bring. "A trade-capable and trade‑competent team is a necessary ingredient for an exporter to attain a high level of success."
Challenges for entrepreneurs include those at the early stage, who often just don't know where to start and what market to try. "Once you answer these questions, other pain points come from figuring out how to manage the supply chain, how to make connections or find the right partner," she says. "A CITP will either know the answers or know how to find them."
Tompkins says there are many resources available in Canada for exporters, from the TCS to FITT. "Take advantage of these resources—don't wing it, or fly by the seat of your pants," she adds. "While you may be lucky the first time, it will not serve you well in the long‑term. Invest the time and effort in finding the support you need."
Subscribe to: E-magazine and RSS Feed

Use #CanadExport