Prepare for the new Incoterms® 2020 updates
By Ewan Roy and FITT Team
International trade transactions involve considerable negotiation between sellers and buyers to determine which party will pay for transportation, cargo insurance and other costs associated with shipping goods, as well as who is responsible for the goods at any given time during shipping. Given differences in culture, language and government regulations, negotiations have the potential for confusion and misunderstandings, which could result in irresolvable disputes.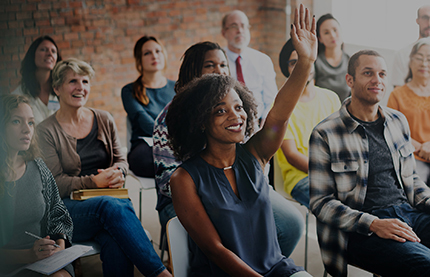 In 1936 the International Chamber of Commerce (ICC) created a system of standardized international trade terms known as the Incoterms®, which have since represented different methods of transportation and the assumption of risk and cost between sellers and buyers.
Incoterms® are an essential part of the language used by buyers and sellers in international trade. These trade terms have been incorporated in contracts for the sale of goods worldwide and define the costs, risks and obligations in international trade transactions to importers, exporters, transporters, customs brokers, lawyers and students of international trade. An improper use of Incoterms® can be costly to businesses.
Since their inception, Incoterms® rules have undergone seven revisions in order to reflect the development of international trade. At the time of this publication, Incoterms® rules 2010 are in use, but new Incoterms® 2020 rules have been introduced and will come into effect on January 1, 2020.
To help Canadian businesses succeed in global markets, the Trade Commissioner Service (TCS) is partnering with the Forum for International Trade Training (FITT) and the Canadian Chamber of Commerce (CCC) to provide a series of Incoterms® 2020 training sessions across Canada. These workshops will help those operating internationally to avoid expensive mistakes by clearly defining international trade transactions.
Incoterms® 2020 training sessions
Register now to participate in an Incoterms® 2020 training session nearest you.
Ottawa, ON — December 4, 2019
Greater Toronto Area, ON — December 4, 2019
Ottawa, ON — December 5, 2019
Surrey, BC — December 5, 2019
Copper Cliff, ON — December 6, 2019
Vancouver, BC — December 6, 2019
Winnipeg, MN — TBC
This training will be the only in‑class training officially recognized by the International Chamber of Commerce (ICC) and delivered by ICC‑certified Incoterms® trainers, and is designed to help exporters, importers, sales staff, contract experts, shipping and receiving personnel, trade finance specialists, trade compliance managers, and other supply‑chain professionals gain an understanding of the latest edition of the Incoterms® rules. It will provide background, detail of Incoterms® 2020 Definitions/Rules and Obligations, and detail the main changes that are taking effect.
Original articles
Read this Incoterms® overview to start preparing for the new Incoterms® 2020 updates
The Canadian Chamber of Commerce and the Forum for International Trade Training establish partnership to train Canadian businesses on Incoterms® 2020
Subscribe to: E-magazine and RSS Feed

Use #CanadExport