Canada's Digital Technology Supercluster catalyzes innovation in health
The world is in the middle of a digital transformation that's pushing the boundaries of healthcare and medical science. Disruptive technologies — from artificial intelligence to nanotechnology, robotics and the Internet of Things — are reshaping the ways health companies innovate, operate and interact. Clinical research is being fueled by the explosion of digital devices, which have created more data in the past decade than in the entire history of the human race.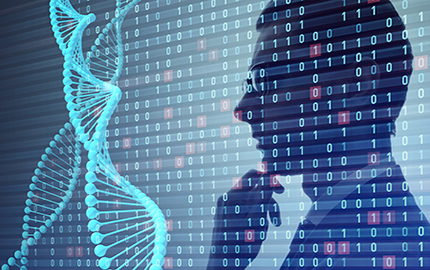 Canada is well placed to capitalize on the opportunities this shift brings. Our healthcare system is internationally renowned for its accessibility, efficiency and quick adoption of technologies such as electronic health records. We're also the third most start‑up friendly country in the world, offering gateways to commercialization through initiatives such as the Digital Technology Supercluster in British Columbia.
"We're moving into an era where the digital economy will underwrite the success of every industry. Canada has an opportunity to leverage its legion of innovators and secure a globally competitive position," says Bill Tam, Chief Operating Officer and co‑founder at the Digital Technology Supercluster.
Formed in 2017, the Digital Technology Supercluster — part of Innovation, Science and Industry Canada's Innovation Superclusters Initiative — is a cross‑industry collaboration of more than 500 diverse organizations. It is designed to catalyze and co‑invest in digital technology projects. The Supercluster has attracted investments of more than $40 million from its industry partners in the past year.
Global Affairs Canada has been involved with the Digital Technology Supercluster from day one. "We bring an international perspective to help members take their solutions to the global market. This includes connecting them with experts, research partners and potential foreign investors, as well as helping them protect their intellectual property abroad," says David Tsui, Trade Commissioner at the Pacific Regional Office.
Sue Paish, CEO of the Digital Technology Supercluster, describes the superclusters as a new way to do business in Canada. "Canadian organizations have traditionally innovated by identifying problems and solutions internally, but this gives them only a single source of innovative spirit. The Digital Technology Supercluster unites organizations from various industries — large and small, public and private — to work on problems and solutions together, bringing more robust, creative and effective solutions to some of industry's and society's biggest problems."
"We often use the word 'collaboration' as if it's simple, but that's not the case. People have a natural inclination to own a problem and its solution. At the supercluster, we're encouraging organizations to see if their problem exists in other industries and to listen to different perspectives," Paish adds.
The Digital Technology Supercluster currently runs four programs to scale up small enterprises, expand market access and grow Canada's competitiveness in the global digital economy. One of these programs focuses on precision health — the use of big data to prevent disease, improve early diagnosis and personalize treatment for patients.
"Canada has a rich and diverse health data set thanks to our single payer, universal access healthcare system. The Precision Health program aims to leverage that data for the benefit of all organizations, helping them develop and commercialize solutions that will strengthen our healthcare system, improve patient outcomes and position Canada as a global leader," says Paish.
The Precision Health program includes projects such as:
Dermatology Point‑of‑Care Intelligent Network – a $9.7 million project to develop a medical imaging network that reduces the time it takes to diagnose skin cancer from 6 months to less than 2 weeks.
Tailored Health — Pharmacogenetics — a $4.7 million project to develop an integrated approach to prescribing medication based on a patient's genetics. This will reduce adverse reactions to medication, which cause between 10,000 and 22,000 deaths per year in Canada alone.
Secure Health and Genomics Platform — a $3.5 million project to aggregate and integrate health and genomic data with the aim of creating a secure national digital health platform.
Members involved in the projects range from Canadian industry giants such as Telus and LifeLabs to smaller innovators such as DNAstack and Molecular You. Established in 2014 by a team of scientists and clinicians, Vancouver‑based Molecular You provides AI‑assisted multi‑dimensional analysis of individuals' health and gives them a personalized playbook for optimal fitness, nutrition and value‑based healthcare.
"Canada's Digital Technology Supercluster is a unique model for collaboration and innovation. There are a lot of challenges around securely managing personal health data to respect privacy. The supercluster gives small companies like us exposure to best practices from leaders such as Deloitte and Microsoft. What's more, projects like these provide a lot of visibility and have opened our horizons to new possibilities," says Rob Fraser, CEO of Molecular You.
"We strongly believe that organizations in our sector need to work togetherfor mutual benefit and growth. If we continue to work in silos, we're not going to be competitive internationally," Fraser adds.
The Digital Technologies Supercluster is currently approving a second round of Technology Leadership Projects and has recently closed its third call for the same projects.
Subscribe to: E-magazine and RSS Feed

Use #CanadExport