Fast track your international growth through Global Affairs Canada funding programs
Global Affairs Canada and the Trade Commissioner Service (TCS) offer a range of programs for Canadian companies in the life sciences and healthcare sectors to innovate, grow and export. Find out what support is on offer — from funding to mentorship and more.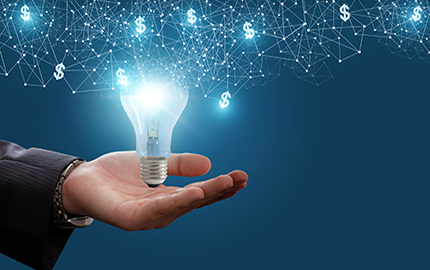 CanExport
CanExport offers two types of funding to support Canadian businesses including life sciences companies and organizations:
CanExport SMEs
The CanExport SMEs program provides advice and financial assistance to help small and medium‑sized businesses (SMEs) enter a new market. Applicants must:
Be for‑profit
Employ no more than 500 full‑time equivalent employees
Have declared revenues between $100,000 and $100 million in Canada in the past 12 months
Eligible businesses can apply for to $75,000 to cover up to 75% of their international market development activities, including:
Business travel
Market research
Trade events and fairs
Translating marketing materials
Legal and tax matters
The program provides support from trade commissioners, who are on the ground in more than 160 cities worldwide and can provide exporting advice, market insights and international contacts.
CanExport Innovation
CanExport Innovation is aimed at Canadian academic institutions, non‑government research centres and small‑to medium‑sized enterprises. To be eligible, applying organization must own or co-own the intellectual property of the technology they are trying to commercialize.
The program offers up to $75,000 in funding to help innovators establish foreign partnerships for co‑developing, validating or adapting technologies for commercialization. Eligible activities include:
Travel to negotiate or formalize a collaboration or agreement
Travel to meet foreign investors to gain investment funds
Developing legal documentation to formalize a contractual agreement
"We leveraged CanExport to support travel, logistic and legal review of contracts and agreements. It has helped us expand our global footprint to the U.S., Germany, Switzerland, Brazil and Asia, all of which are key markets for our growth," says Naheed Kurji, President and CEO of Cyclica, a biotechnology company specializing in artificial intelligence and computational biophysics.
Canadian Technology Accelerators (CTA)
The CTA initiative is a program of the Trade Commissioner Service (TCS) that provides business acceleration support in global hubs for companies in digital, life sciences and cleantech sectors.
Since 2013, CTA participants have raised over $626 million in new capital, generated over $230 million in new revenue, and identified over 1,085 strategic partners. Programs vary from 4‑8 months in length and typically begin with virtual programming followed by short in‑market trips for investor and sales meetings.
What it offers
The initiative helps businesses enter new markets, attract investment and gain partnerships. It offers:
Mentorship from a team of private‑sector experts
One‑on‑one coaching with a dedicated trade commissioner
Guidance on developing a customized market entry plan
Office space in technology centres
Access to potential investors
Networking and pitching opportunities
Life sciences CTA locations
The life sciences CTAs operate in three U.S. cities — Boston, New York and San Francisco. Life science companies will also be accepted at the CTA in Singapore in Spring 2020.
Trade commissioner Iraina Miles is based at the CTA in San Francisco. The city is a major life sciences hub and home to more than 200 biotech companies. "We've adapted the program to be market specific. San Francisco is an expensive place to do business, so we're delivering a virtual option for meetings and innovation opportunities," explains Miles.
She adds, "Participants get to engage with people who've been in the industry and have seen success. The program lasts three months, but the most successful companies see it as the start of a long-term commitment to the community."
Canada–Chicago Mentoring Program (C2MP)
C2MP is aimed at Canadian small entrepreneurs in the life sciences and healthcare sectors. Companies must have:
Proprietary technology
A business plan
Successfully secured initial funding
What it offers
The program is a partnership between the Consulate General of Canada in Chicago and the Chicago Innovation Mentors at MATTER, Chicago's life sciences and healthcare incubator. It runs for six months and involves both virtual mentorship and business meetings in Chicago.
"We work with start‑ups to accelerate their access to the U.S. market. They get their own team of mentors and they're very much in charge of their journey. We get them to think about things like financing, hiring and pitching. It's a team effort," explains trade commissioner Chantal Glass. "I remember one company that was working out of a garage on MRI technology. The mentors saw the technology's potential for improving the patient experience. The company signed a multimillion‑dollar contract with Siemens last year."
Building Relationships, Entrepreneurs and Dealmakers (BREAD)
BREAD is a virtual program that prepares life sciences companies to attract partners and investors in the San Francisco Bay Area. It is aimed at Canadian companies with a novel therapeutic or research solution.
What it offers
"The program helps companies build confidence and hone their approach before entering into strategic discussions with investors and partners," explains trade commissioner Cheryl Rogers. "We look for companies that address an unmet medical need."
BREAD offers customized coaching and mentoring to help companies:
Strengthen their business plan and market strategy
Protect intellectual property and develop proof‑of‑concept data packages
Develop a pitch and secure meetings with potential partners and investors
Take advantage of key industry conferences
In the past two years, 18 Canadian companies have pursued 36 opportunities through the BREAD program. The 2019‑2020 program will serve 8 to 10 companies, who will get special access to more than 50 pharmaceutical giants, investors and government initiatives.
"I'm blown away by how great this program was for us," says Sandra Dunn, CEO of Phoenix Molecular Designs, a company developing novel therapeutics to treat cancer. "We got tons of traction with key venture capital investors and we've entered into diligence with one of them. They seem very interested in what we're doing."
To learn more about programs to support Canada's life sciences sector, contact a trade commissioner in your target market.
Subscribe to: E-magazine and RSS Feed

Use #CanadExport