Research collaborations extend company's international footprint
Developing new medical technologies can be a complex process, requiring rounds of clinical trials and regulatory approvals that are costly and time-consuming. With the help of the Canadian Trade Commissioner Service (TCS), BioMark Diagnostics Inc. of Vancouver is finding global connections and undertaking research collaborations in an effort to bring its "next-generation" cancer diagnostics technology to market.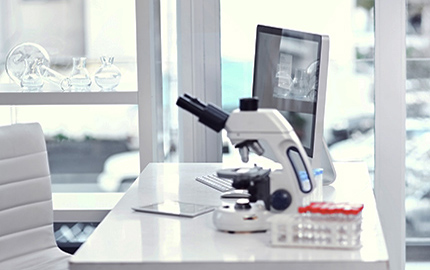 Rashid Ahmed, the public company's founder and CEO, says that BioMark was established in 2006 to develop non‑invasive, highly accurate methods to cost‑effectively detect cancer in its early stages, when some 90 per cent of cancers can be cured. BioMark is also working on diagnostics for measuring the response to cancer treatment and for the surveillance of cancer recurrence. Its novel initial technology, which is based on metabolomics, uses a drug approved by the U.S. Food and Drug Administration (FDA) that selectively probes elevated changes in an enzyme that is implicated in certain cancers such as lung, breast, prostate and brain cancers.
Ahmed says the TCS and its CanExport Innovation (CXI) program have been "instrumental in funding and supporting our international market exploration to the United States and Japan, markets that are important for biopharma companies with global aspirations that are seeking world‑class collaborations."
The CXI program, formerly called Going Global Innovation, offers funding to support innovators from Canadian small and medium enterprises (SMEs), academic institutions and non‑government research centres looking for foreign partners for the purpose of establishing collaborative research & development agreements. It provides up to $75,000 to offset a variety of costs to help innovators co‑develop, validate or adapt their technologies, with the aim to commercialize.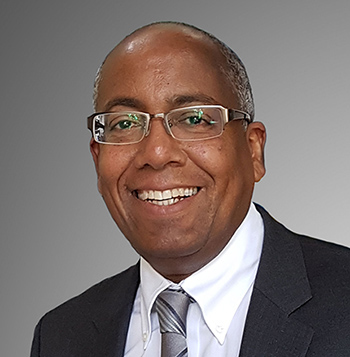 Rashid Ahmed, founder and CEO of BioMark Diagnostics Inc.
Ahmed says that "direct access and collaboration with well-informed TCS staff provided local intelligence, contacts, validation and cultural sensitivity pointers — all invaluable tools for Canadian SMEs." He says the support of the CXI and the TCS "has resulted in BioMark having an international footprint" and has "propelled BioMark's relationship to the next level, as we plan deeper and wider collaborations and associations with our current and future partners."
The biggest of these partnerships now is with the University of Maryland School of Medicine, which entered into a collaboration with BioMark in June to carry out proof‑of‑concept studies on its technologies. "This is a significant opportunity and moment for our company," says Ahmed, noting that the university is helpful for access to cancer‑related technologies, regulators and organizations like the National Cancer Institute. It is also part of a "rich research ecosystem" that he hopes will help BioMark increase its scale, scope and visibility.
The company has a staff of three as well as research, clinical and technology collaborators across Canada, including at the University of Manitoba, which developed the initial technology that BioMark licensed, and at the Saint‑Boniface Hospital Clinical Research Institute. In addition, over the past four‑years the company has been working with Dr. David Wishart at The Metabolomics Innovation Centre at the University of Alberta and L'Institut universitaire de cardiologie et de pneumologie de Québec — Université Laval in the discovery and validation of new biomarkers for early lung cancer.
TCS support critical in making introductions
Ahmed says the support of the TCS has been critical in Canada as well as in the U.S. and Japan, validating the company in those markets. "Having the Canadian government there to make introductions means that you're respected," he says, noting that Canada is "blazing a trail" in the metabolomics field and in areas such as machine learning and artificial intelligence.
The TCS support of BioMark has been a team effort, including Cael Husband, the trade commissioner for the life sciences sector at the TCS regional office in Vancouver, as well as Karen Miller, who covers the same sector in Washington, DC, and Katsuko Kuroiwa, who covers life sciences in Tokyo.
"When you link to one trade commissioner then you're linked to the whole network," says Miller, who has a long history and myriad contacts in the sector. She began as a research scientist herself and then worked as a life sciences business development officer for the State of Maryland, before joining the TCS almost nine years ago.
She says that Washington and the surrounding area are home to a "unique concentration of life sciences activity", branded locally as the BioHealth Capital Region. It is focused around the federal government, research institutions and universities. The Mid-Atlantic region includes more than 2,000 life science entities, Miller says, one of the largest industry clusters in the U.S., and "the market isn't as saturated as others, leaving plenty of opportunities for new entrants."
She first met Ahmed in 2011 at what has become the MedTech Conference, one of the large annual events where a TCS team supports Canadian clients. Miller has introduced BioMark to key contacts in the region and "he has taken that and run with it," she says.
Ahmed's advice to companies such as his includes finding talent in Canada, getting out and meeting people and building an environment that welcomes different disciplines, which brings a "cross‑pollination" of ideas. "It's a multidimensional world," he remarks.
BioMark is currently applying for Health Canada approval, with regulatory expertise from the Saint Boniface Hospital Clinical Research Institute, for its initial FDA drug approved test for lung and breast cancers, which it hopes to commercialize within 12 to 18 months, Ahmed says. It intends to export the test to markets such as Bangladesh, where it can be customized to the local population. The company has also announced plans to set up operations in Baltimore to leverage patient access and new clinical applications.
Miller says that making an "informed decision" to locate in a U.S. location like Maryland can be a good move. It allows for closer research collaborations and makes companies eligible for grants and incentives that require a local presence.
Some sector‑specific risks and challenges that Canadian companies like BioMark face there include the need to understand the regulatory as well as the insurance reimbursement environment for therapeutics, devices and diagnostics, she says. Because the region is home to the FDA, Centers for Medicare & Medicaid Services, and other regulatory bodies and federal agencies, the TCS is in a "prime position to assist with such concerns."
Providing assistance to life sciences companies and raising the visibility of their research collaborations "helps them advance successful technologies to the market more quickly," says Miller. Helping them find partnerships, undertake clinical trials and get funding for additional research has an even larger benefit, she adds. "We hope to improve the quality of care and enhance the quality of life for our society."
Mid‑Atlantic region provides "strong entrepreneurial ecosystem" for life sciences innovation
Karen Miller, a trade commissioner who covers the life sciences sector in Washington, DC, says the life science industry cluster in the Mid‑Atlantic region is built around the federal government, in particular the Food and Drug Administration and the National Institutes of Health, as well as well‑known research institutions and universities like Johns Hopkins University. Digital health has been a fast‑growing subsector, combining Maryland's long‑standing strength in diagnostics with Northern Virginia's strong position in information and communications technologies. Virginia Tech, in Southwestern Virginia, is using its strengths in bioinformatics and genomics to support a growing industry presence. In addition, cell and gene therapy are a significant focus in the region, reflected in Maryland's recent $17 million commitment to create The Maryland Center for Cell Therapy Manufacturing, a partnership between the state, Johns Hopkins and Cognate Bioservices. Kite Pharma also recently broke ground on a new 20‑acre facility in Maryland.
The new GlaxoSmithKline (GSK) global vaccines center in Maryland, one of three worldwide, houses 12 vaccine development programs, including projects supporting its candidate shingles vaccine as well as research & development programs for respiratory syncytial virus, Group B Streptococcus, influenza and dengue fever. It also has a group dedicated to pandemic threat response. With the Biomedical Advanced Research and Development Authority (BARDA), GSK, Emergent, AstraZeneca, Novavax and related spin-outs, Miller expects to see a resurgence in vaccine and therapeutics development in the region. "In fact, many companies come here for the annual World Vaccine Congress taking place each year in April," she notes.
Other key stakeholders in the region include Lonza, BD, Osiris, QIAGEN, DSM Nutritional Products, Mylan Pharmaceuticals, the Henry Jackson Foundation for the Advancement of Military Medicine, the National Cancer Institute and Frederick National Lab for Cancer Research, George Washington University/Hospital, Children's National Health System, the Inova Health System, Kaiser Permanente's Center for Total Health, West Virginia University, the University of Virginia Health System, Virginia Tech and the University of Maryland Medical Center. Randox Laboratories, a multinational clinical chemistry and diagnostics company headquartered in Ireland, is ramping up to open a new research & development facility in West Virginia.
The National Institute for Standards & Technologies and the University of Maryland are active partners in The National Institute for Innovation of Manufacturing Biopharmaceuticals (NIIMBL), which is operated by a team of more than 150 companies, educational institutions, non‑profits and state governments. NIIMBL's goal is to advance pharmaceutical manufacturing capabilities in the U.S.
"Many of the companies, hospitals and universities in the region are seeking new technologies; there are myriad opportunities for R&D collaboration," Miller comments. "Innovative technologies are being launched from the top‑notch universities and their research parks, fostering a strong entrepreneurial ecosystem." Although the region is not known for significant venture capital activity in life sciences, New Enterprise Associates is a leader in venture investment in the sector, and the TCS works closely with the Mid‑Atlantic Venture Association to maintain relationships with investors in the region. "Payers like CareFirst BlueCross BlueShield have also entered the innovation space, investing in technologies that will improve outcomes and reduce cost," she says.