Supporting the legacy of Canadian exporters for 125 years
Canada is, and always has been, a trading nation. As its trade has evolved from beaver pelts, fish, and woodwork to include professional services, clean-tech and artificial intelligence, Canadian entrepreneurs have always looked beyond their own borders for customers.
As early as the 1880s, Canadian manufacturers and exporters were requesting government help. Companies lacked reliable information about the conditions, demands and opportunities in international markets as well as connections to customers and contacts. The government answered these requests with the establishment of the Department of Trade and Commerce in 1892 and the Canadian Trade Commissioner Service (TCS) three years later.
Since Canada's first trade commissioner arrived in Sydney, Australia, in 1895 the TCS has been helping companies trade, grow and succeed abroad.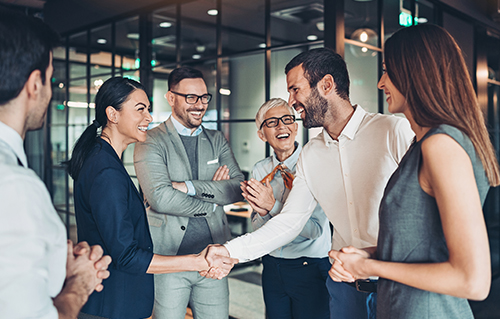 Today, there are more than 1,000 trade commissioners in over 160 cities around the world and throughout Canada. They help Canadian small and medium‑sized business access the tools, information and contacts they need to close deals, create jobs and opportunities, and grow in a fast‑changing world.
Throughout the year, CanadExport will look back at how the TCS has supported the following clients on their export journeys. These TCS legacies, from various fields and different growth stages, are representative of Canada, one of the most successful and diverse exporting countries in the world.
MDA Corp.
MDA Corp. has led the world in developing space, robotic and radar satellite technology for over 50 years. The TCS has been essential in helping MDA connect with space agencies and satellite customers around the world to help it grow and innovate.
"Trade commissioners would keep their ear to the ground and let us know what was going on," said MDA CEO Chris Pogue. "It was a fantastic mechanism by which any Canadian company would get insight and intelligence that we could never effectively fund ourselves."
McCain Foods
McCain Foods' array of frozen food products are well known across North America. Over the last twelve years, their products such as french fries and bite‑sized snacks have been gaining popularity in India, with a few flavour twists and help from TCS.
"The Trade Commissioner Service network in each of the markets is invaluable," said Vikas Mittal, McCain Foods India's Managing Director. "Our ability to connect with the right partners is significantly enhanced via the TCS."
Arbutus Medical
Canada's trade commissioners have been instrumental in helping biomedical start‑up Arbutus Medical assist hospitals throughout the developing world protect expensive surgical equipment and increase access to trauma care. It all started with successful pilot projects in Haiti and Uganda secured by the TCS to establish non‑governmental organization (NGO) partnerships to road‑test their technology.
"We came across the Trade Commissioner Service fairly early," said Arbutus Medical co‑founder Michael Cancilla. "We made use of the contacts in almost every market that we've entered. Their knowledge of and access to programs has led to big success."
Leslie Global Sports
Then there is the inspiring story of a trade commissioner posted in Mongolia playing a pickup hockey game in his spare time, who saw an opportunity for Leslie Global Sports to supply youngsters there with much‑needed quality hockey equipment.
"It was a paradigm shift for us," said Nate Leslie of Leslie Global Sports. "I thought we'd be bothering the Trade Commissioner Service because we were so small, but they were so helpful."
Jamieson Wellness Inc.
Finally, Jamieson Wellness Inc. is well known in Canada for their selection of vitamins and health supplements. When it came to exporting these products into Indian and Southeast Asian markets, they turned to the TCS to establish in‑market contacts and find suitable retail partners.
"It was easier for the Trade Commissioner Service to do with their network and knowledge than it was for us to do," said Gregg Serles, Jamieson's Vice‑President of Worldwide Sales.
International trade and export strategies are always evolving and so is Canada's Trade Commissioner Service. Clients have many different reasons to work with the TCS, but they all agree that having a trade commissioner team working on their behalf is essential to their success abroad.