Blazing new trails: Canada's first woman trade commissioner
Patricia Marsden‑Dole had caught the travel bug long before applying to Canada's foreign service in early 1969.
The native of Vancouver, who had already studied abroad at the College of Europe in Bruges, Belgium, and was then living in London, wrote the foreign service exam there, mostly to appease her family. They appreciated her sense of wanderlust but preferred for her to be rooted in Canada, and they figured that a position representing the country internationally would accomplish that.
A time of social change
In those days, however, many such professions were not entirely open to women. "You could be a nurse, a librarian or a teacher," recalls Marsden‑Dole, now 75.
She wasn't even so sure that she wanted to be a diplomat, "and I had no intention of going back to Canada," she says. Marsden‑Dole also stated in the interview following the test that she wanted to work in the Canadian Trade Commissioner Service (TCS), because she'd been told in a recruiting session back in 1967 when she attended the University of British Columbia that "they didn't take women at all," she allows.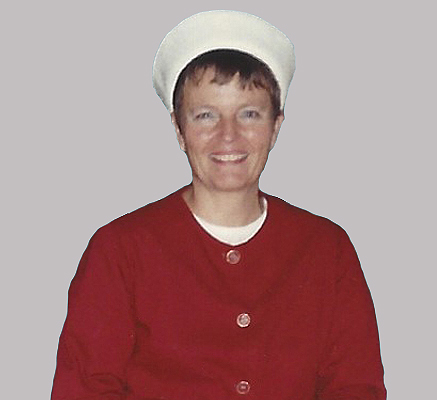 Patricia Marsden‑Dole in 1992
A major transformation was coming, however, for Marsden‑Dole and the TCS, as well as for the country in general. "It was a time of change in Canada—social change."
The Royal Commission on the Status of Women in Canada had been holding public hearings that highlighted the widespread problems of inequality faced by women. Marsden‑Dole says this prompted the government to open up jobs to them in certain career streams of the public service, including trade.
Blazing a trail
She got the job and joined the TCS in August 1969 on the advice of her future husband, "who advised me to give the opportunity a shot." The first year for her team of new recruits was spent visiting companies large and small across the country, getting to know their needs and expectations as exporters. "It was really hands‑on; we were dealing with our future clients," remembers Marsden‑Dole, who had studied political science, economics and industrial/economic history. She quickly saw and became enthusiastic about the important job that lay before her as a trade commissioner. "I was emotionally and intellectually committed to the need to keep jobs in Canada."
However, as a pioneering woman in the role, "you certainly weren't one of the boys," says Marsden‑Dole. "You had the feeling that you were surplus. They just didn't think that women could—or should—do these jobs."
The TCS network today
Over the past 125 years, our offices have evolved to be more inclusive. One of the greatest strengths of the TCS network is diversity. Today, more than half of Canada's 1,000+ trade commissioners are women. With offices in more than 160 cities around the world the TCS can connect you with market insights and an unbeatable network of contacts.
The rotational part of the career definitely satisfied her hunger for travel. Indeed, her debut posting in 1970 at the age of 24 was to New Delhi, "which was like being parachuted into Middle Earth," given its entirely different culture, she explains. It was also tough to work in what was then a man's service. "I was sent to Delhi to prove that women trade commissioners weren't up to it," she comments. "Nobody knew what to do with me, and they hoped that I would give up and go home."
Marsden‑Dole felt lonely and frustrated but quickly got busy selling agricultural machinery, aircraft, defence equipment "and anything else that would keep me out exploring the fading, romanticized legacy of British India." For instance, there was demand from Indian Airlines for airplane seats and from farmers in the Punjab for agricultural equipment to feed the country's exciting "Green Revolution," she says. "I liked going up there because it was a long way from the office."
Postings in various parts of the foreign service and to far‑flung missions followed, including the United Kingdom, Australia, the United States (Cleveland, Ohio,) New Delhi again, Tanzania and Portugal—the latter two positions as head of mission.
"It really expanded my vision of the world," says Marsden‑Dole, who is proud of her many accomplishments along the way. In Australia, for example, she found success selling dry‑land agricultural machinery, which Canada specializes in, to farmers hit by drought. "We were able to get a lot of deals done," she says.
Returning home – continuing to have an impact
"I felt that I was doing something important and useful for Canadian economic independence," says Marsden‑Dole, as well as improving relations between Canada and the countries where she worked. She was Canadian Ambassador to Portugal from 1994 to 1998, at the time of the controversial North Atlantic "fish wars", for instance, and was part of a project to bring together fishing families from Newfoundland and Portugal. They sailed aboard a traditional Portuguese four‑masted ship between the two countries, which was an initiative of the International Year of the Oceans in 1998. Marsden‑Dole, who has Newfoundland heritage, found the experience "very meaningful."
When she represented Canada abroad, "in my day, my opposite numbers were always male," remarks Marsden‑Dole. "And late in the day I discovered and immensely enjoyed working in trade policy at home." She retired in 2003, earned a Doctorate in Applied Theology and has become widely recognized as a volunteer community activist and advocate for seniors' issues.
Marsden‑Dole is proud to have blazed a trail in the TCS, where she showed that women were indeed able to do the job, "even as mothers of young families". She considers that both women and men trade commissioners equally do critical work that benefits the country.
"The really important skill is to have an organic sense of what's driving the economy wherever you are and to see the fit for Canada in that," she adds. "When you find a connection between a Canadian seller and a foreign buyer, gender doesn't matter."