Diversity of voices brings success for woman entrepreneur
A Canadian company with a product that has grown from zero to one million users in just one year across 160 countries worldwide makes success look easy. For Julia Rivard Dexter, the co‑founder and CEO of Eyeread Inc., the rapid international expansion of her literacy‑based video game came with hard work, assistance from the Canadian Trade Commissioner Service (TCS) and many lessons learned.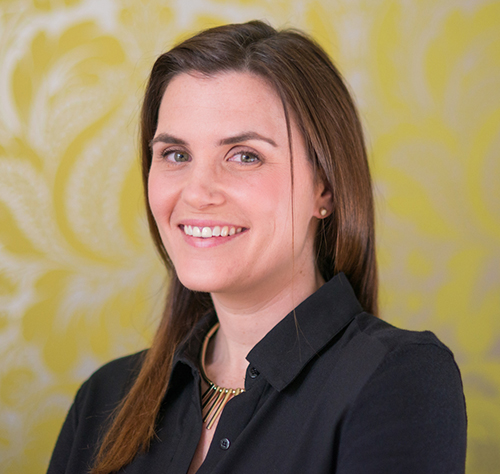 Julia Rivard Dexter, co‑founder and CEO of Eyeread Inc., operating as Squiggle Park – Dreamscape
Photo: Scott Munn
With a background as an Olympic athlete in kayaking, Rivard Dexter, 43, says she became an entrepreneur "not by choice but in desperation". After competing in the 2000 Summer Games in Sydney as a sprint canoer, she studied fine arts and became a freelance graphic designer, working out of her home in Dartmouth, Nova Scotia, as a mother of three young children.
In 2003 she co‑founded a business incubator space called Queen Street Studios, where independent contractors like her could work creatively together and have more legitimacy in dealing with clients. This co‑working company was a "financial disaster," she allows, but she focused more on its "scaling impact" than its financial assets. Through the business, Rivard Dexter was introduced to a community of people in the technology sector who "would become core to my success later on," accelerating her interest and experience in digital innovation.
She partnered with a software development firm to create websites that won global awards and later spun out as Google's first North American Premier Partner in its deployment of Google Apps for Enterprise.
While she faced barriers in such a new field, "the Olympic experience opened a lot of doors for me," and it was exciting to look for challenging R&D opportunities. One focused on tracking eye patterns in order to identify children who were falling through the cracks as readers, due to dyslexia and other learning disabilities.
As a mother, Rivard Dexter recognized the difficulties that kids have with reading. Her own son struggled with literacy skills at an early age. Driven by this and aware of the interest that all kids have in video games, she felt that transforming "screen time" into learning time could maximize learning potential. This led to the creation of Eyeread, an ed‑tech company that develops research‑based digital literacy technologies in the form of video games for all learners, regardless of their skill or circumstance. .
"It's a parallel track of learning going on, and we need to harness it if we're going to realize potential," Rivard Dexter explains.
In 2014, Eyeread launched Squiggle Park, a video game that teaches reading basics to children from pre‑kindergarten to grade 2. The product went to market two years later, sold to schools through licences and aligned to curriculum, with the ability to adapt to individual users "so that everyone can catch up and reach grade 3 with literacy skills mastered." In one year, Squiggle Park had found its ways into 20,000 schools, mostly in the U.S. and Canada, where the game has also been used as a reading tool for immigrants.
"This is an exciting piece of technology," Rivard Dexter says.
Last year the company released Dreamscape to help older kids, grade 2 to 8, build strong reading skills. Under its compelling business model, the video game is available to schools for free, but then parents can sign their kids up for monthly or yearly paid memberships to get "extra cool stuff" at home. This subsidizes the technology in the educational system, she says, where it is now signing up 20,000 to 30,000 new users a week. It currently has one million users around the world.
"The beautiful thing with digital technology is that you can have customers anywhere," Rivard Dexter points out. She also notes that her product doesn't need an extensive sales team. "If you build a technology that's really meeting customer needs in an elegant way, the public or the user-base pulls it into the market, rather than you having to push it."
Today Eyeread, operating as Squiggle Park and Dreamscape, has a staff of 12, with offices in Halifax and Toronto. The company deals with issues country to country such as different laws surrounding the security and privacy of data, she says, and its remoteness can be challenging at times. The TCS helps mitigate that by providing qualified contacts, suggestions and opportunities she might not have considered. Trade commissioners have also assisted in repositioning her focus.
"Their services help to decrease the risk of investment when exploring new markets," she remarks. "The TCS is your partner in making sure you have done your homework."
One of Rivard Dexter's first experiences with the TCS was at its Canadian Technology Accelerator (CTA) in Boston, which gave her company the ability to conduct business and host lunch & learn events. She says that being associated with the CTA helped improve her brand-recognition, which significantly increased her customer base in the region.
The TCS network has provided her with invitations to industry events around the U.S. and s a community of people to connect with. "Every rep I've worked with from a TCS office has been so helpful."
The TCS in Miami helped arrange the company's participation in StartUp Alley in Orlando, Florida. There Eyeread won a pitch competition as the top new innovative technology, gaining investors in Florida and winning a booth at the following year's conference.
Outside of North America, TCS market intelligence led Rivard Dexter to put the brakes on a marketing campaign she had planned in one country. In another, a trade commissioner showed her that the contacts she had planned to target were off‑base and provided new connections.
"That's so valuable," she says.
Other challenges include ensuring that the technology aligns with the educational curriculum in specific geographies. The company's long-term vision is to make its games "adaptive" so teachers can incorporate their lesson plans into it, Rivard Dexter says. "That way any educator, anywhere in the world, can create content and put it on the platform, and anyone can go get it and play it at their level."
Such ideas have come from the "diversity of voices" around Rivard Dexter, which she feels is unique to women entrepreneurs.
"Being a woman, I didn't come in with biases in terms of what a team should look like," she says. "You have to have diverse perspectives that are building your product. And if you're exporting to the global market, you have to understand that market."
She says that a major roadblock for women in business is getting financing to scale their companies. "I do believe there's barriers sitting across the table from investors, who are almost always white men," she says. "There's a higher bar you have to jump as a woman pitching."
Women must build their businesses first and "prove the traction," she says. "Investors have to see real results." Her strategy has been to go after "organic traction internationally," for example in school systems in Texas, Florida and California, where her product has had enormous success.
The TCS has been a "friendly touch‑point on the ground" in such places. "It's a group of people who understand the market and are there to help you. It's a real gift as an entrepreneur," says Rivard Dexter. She sends a number of regional trade commissioners quarterly updates on her business success.
"It's amazing to be leading a company that's having this kind of impact," she says. It's especially gratifying to hear from parents that her products are helping kids like her son (who today is a 16‑year‑old honour‑roll student) to "develop a passion for reading."
Now a mother of four children aged 5 to 18, Rivard Dexter says that an important thing she realized as an entrepreneur was to get over the feeling of being divided between her growing company and her growing family.
"I learned to let go of guilt, and that freed me up both as a woman in business and as a mum," she says. "You don't see that kind of thing right away when your kids are young."
What's next? "Expanding our user base is our absolute focus," says Rivard Dexter, who learned from sport that "focus is critical". She hopes that Dreamscape will grow to 3 to 6 million users in the next year, which will create a "marketplace for content" and lead to new games. "It totally transforms how we can deliver education to kids."
Subscribe to: E-magazine and RSS Feed

Use #CanadExport