Canada–United States–Mexico Agreement promises new opportunities for Canadian businesses
When the Canada–United States–Mexico Agreement (CUSMA)—aka, "the new NAFTA"—entered into force on July 1, 2020, it modernized the 26‑year‑old North American Free Trade Agreement (NAFTA) and signaled a continued commitment to strengthening all three economies. It also helped chart a clear path toward North America 's economic recovery from the COVID‑19 pandemic.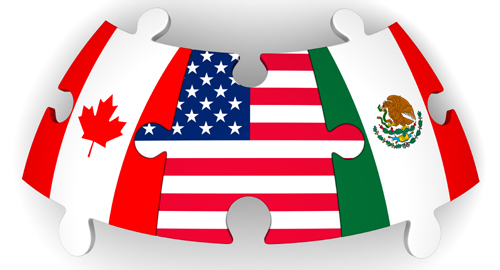 CUSMA, also known as the USMCA in the U.S., and MUSCA in Mexico, or simply "the new NAFTA", preserves key elements of the original 1994 agreement while incorporating new and updated provisions to address 21st‑century trade issues. Most importantly, it helps to enhance predictability and stability for Canadian businesses and workers as they operate in new and more complex trading environments.
"CUSMA builds on and modernizes NAFTA, supports well‑paying jobs for North Americans, and promotes North American competitiveness," says Thierry Weissenburger, a senior Canadian trade commissioner in Los Angeles. "Reinforcing our strong economic relationship with the U.S. and Mexico is important to Canada's ongoing economic prosperity, and to the integration of the North American production platform."
Weissenburger, who leads a team of 16 trade commissioners responsible for Southern California, Arizona and Nevada, notes that a major component of the new agreement is the strengthening of rules and regulations that offer predictability. This promotes confidence and competitiveness in the North American market by making trade more accessible and transparent.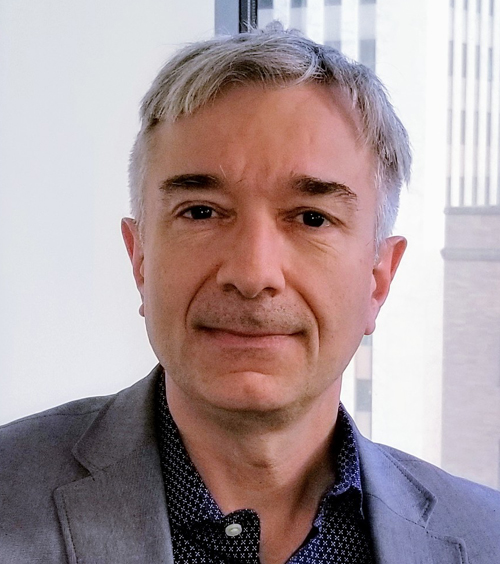 Thierry Weissenburger, senior Canadian trade commissioner in Los Angeles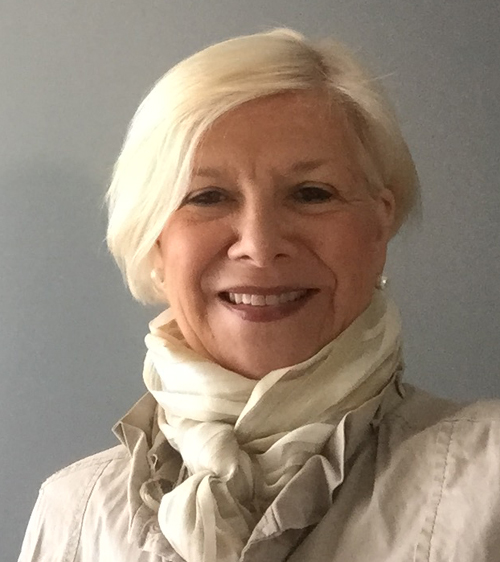 Linda Soltis, Canadian trade commissioner in Buffalo
He says the agreement will benefit Canadian small and medium‑sized enterprises (SMEs) by preserving and updating the rules that help govern continental trade while preserving many of the hard‑won gains of NAFTA, noting that under CUSMA, 99% of Canadian exports to the U.S. and Mexico will continue to be duty‑free.
"The Canada–U.S.–Mexico trade relationship is a model for the world," Weissenburger says. "It is one of the world's closest and most extensive relationships, supporting growth, competitiveness and innovation in our three countries."
Linda Soltis, a Canadian trade commissioner in Buffalo who is responsible for the industrial machinery sector and cross‑border files, agrees that the agreement contains many benefits for Canadian businesses who are planning to scale up.
"Now, more than ever, is the time for companies considering expanding to the U.S. and Mexico—or already doing business there—to seize any opportunity by learning how CUSMA can facilitate trade across the border," she says.
Most Canadian companies will not notice a big difference in the transition from one agreement to the other, she adds, but there are a number of additional elements to explore and exploit. "While CUSMA maintains NAFTA's tariff‑free market access for goods traded between Canada, the U.S. and Mexico, it also modernizes disciplines to facilitate the movement of goods and reduce red tape within the CUSMA territory."
The new agreement includes 34 chapters, 12 more than the original NAFTA, including new provisions for SMEs, anti‑corruption, and increased North American competitiveness. According to Soltis, they will help North America's economy to move forward while remaining resilient and competitive.
Another significant change, according to Soltis, is the streamlining of the certification of origin documentation process. The new agreement does away with the NAFTA prescribed certificate of origin form and replaces it with nine data elements that accompany the shipment. This information, captured on an invoice or any other document, can be completed, signed and submitted electronically.
Information on how to calculate tariffs for goods under CUSMA can be found on Canada Tariff Finder: simply enter the item in question to receive a code; then consult CUSMA's rules of origin information (Chapter 4).
For example, to receive the benefit of reduced tariffs, your goods must be properly qualified, per the rules of origin as listed in CUSMA. While the majority of the rules of origin are unchanged, there have been modifications for some goods. To qualify your goods under the CUSMA, consult the Canada Tariff Finder and then use that code to consult the CUSMA rules of origin set out in Chapter 4.
Soltis says that under the new agreement, the certification of origin documentation process is flexible, to which Weissenburger adds that "CUSMA will make it easier for Canadian SMEs in a wide range of sectors to do business in the North American market, including through streamlined customs and origin procedures and greater transparency in government regulations."
Both Weissenburger and Soltis note that at a time when global supply chains are facing continued uncertainty, CUSMA provides transparency, stability and predictability, not only for Canadian companies doing business abroad but also for international companies who do business with us.
"It ensures transparency and predictability for exporting products and services to the U.S. and Mexico, as well as clear rules and more cooperation between CUSMA parties."
Improvements to the certification of the origin process
The new Canada–United States–Mexico Agreement (CUSMA)—aka, "the new NAFTA"—makes the certification of origin process used under the North American Free Trade Agreement (NAFTA) simpler.
Importers and exporters are no longer required to fill out a specific form to establish a product's origin. Instead, they can provide this information on an invoice—or any other document—and complete, sign, and submit it electronically.
The following information must be included:
identification and address of the certifier
exporter
producer
importer
description of the good
the rule of origin
Visit the Canada Border Services Agency website to learn more about the new requirements and to see an example of a valid CUSMA certification of origin.
As with all of Canada's free trade agreements, the person who completes the rules of origin certification is responsible for ensuring that that the goods meet the rule of origin requirements.
And while many of NAFTA's rules of origin have not changed, there have been changes in some industries, such as the automotive and textiles and apparel sectors. Therefore, all clients are encouraged to review the rules of origin applicable to their goods, which can be found in Chapter 4, to ensure they have the most up‑to‑date information.
Questions about rules of origin relating to CUSMA can be addressed to TPG@international.gc.ca.
Subscribe to: E-magazine and RSS Feed

Use #CanadExport