Responding to the challenges and opportunities of COVID‑19 and CUSMA
The COVID‑19 pandemic hit global markets very hard. Luckily for Canadian businesses, the Canada-United States-Mexico Agreement (CUSMA)—aka, "the new NAFTA"—can help them become more resilient by tapping into opportunities in new markets. CanadExport spoke with Thierry Weissenburger, a senior trade commissioner in Los Angeles, and Brenda Wills, a senior trade commissioner in Mexico City, to learn how the Canadian Trade Commissioner Service (TCS) can help Canadian companies take advantage of CUSMA to enhance their export business and make it more resilient during these tough times.
What are some of the challenges and opportunities of COVID‑19?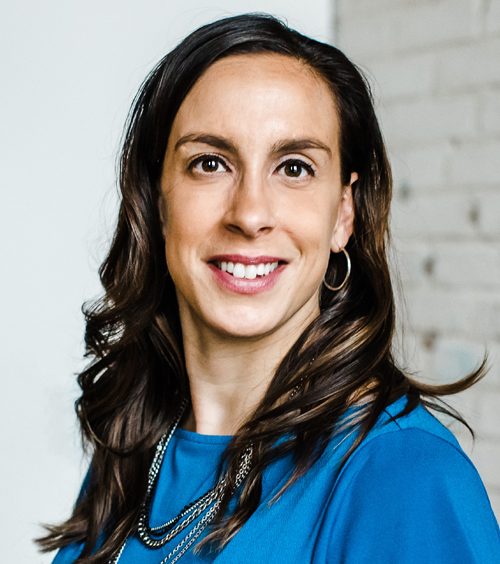 Brenda Wills, senior trade commissioner in Mexico City
(Photo: Mandy Wright)
Wills: COVID‑19 has affected the way companies operate, but it's also led to additional opportunities. We see that COVID‑19 has been a catalyst for accelerating digitalization and automation. In this respect, we expect more rapid adoption of artificial intelligence and robotics, greater e‑commerce penetration, as well as growth in Internet of Things, blockchain, cybersecurity and telecommunications technologies. Of course, there are also opportunities and increased demand in the life‑sciences sector, including bio‑manufacturing, technology transfer, research and development and providing health‑care tools and supplies, such as personal protective equipment. The impact of COVID‑19 on supply chains has underscored the need in some areas, particularly in the health‑care sector, to bring production closer to home.
Weissenburger: The economic impact of COVID‑19 is deep, and it has permeated all sectors of the economy. International business is twice as affected, due to the fact that economic activity is at a standstill, as is a large component of international business which depends on moving goods, people, and services across borders. When it comes to Canada's most important trade relationship, the one with the U.S., we fortunately managed to keep the border open for shipments of critical medical supplies and goods, allowing our integrated North American supply chains to keep functioning at reasonable levels. Clients from different sectors, however, cope very differently. While some have suffered tremendously, a few have actually thrived. What we see with the current crisis is in fact an acceleration of a transformation that started long before COVID‑19, with some sectors, such as personal protective equipment, e‑commerce, and many other services, better able to take advantage of new opportunities, and others who see themselves forced to accelerate their digital transformation.
How can Canadian companies benefit from CUSMA?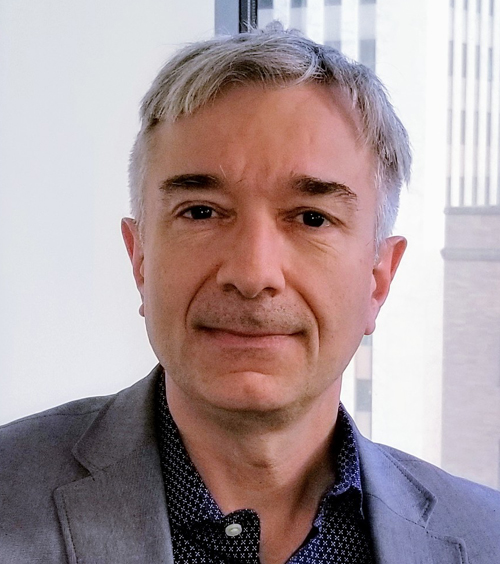 Thierry Weissenburger, senior Canadian trade commissioner in Los Angeles
Weissenburger: We anticipate that CUSMA will further amplify some of the trends that are already taking place. Specific chapters of the agreement, such as digital trade, will undoubtedly prove beneficial to TCS clients who are digitally prepared and operating in these fast‑growing segments. Think about EdTech, where Canada holds a strong position, and TeleHealth, another area of innovative strength for Canada. Even in sectors such as sports or real estate—where you'd think social distancing would hinder business—innovative solutions and safety measures have helped to entrench new behaviours, and are actually creating opportunities.
Wills: Canadian companies must be prepared to leverage all of the tools available to them if they want to increase their chances of succeeding in doing business abroad. CUSMA is one of those tools. In terms of how CUSMA can help, I would underscore that CUSMA represents a set of mutually agreed rules that provide predictability and stability in how goods, services and investment are exchanged between Canada, the United States, and Mexico. This predictability is paramount. The agreement also makes it easier for Canadian small and medium‑sized enterprises (SMEs) in a wide range of sectors to do business in the North American market, including through streamlined customs and origin procedures and greater transparency in government regulations. And, the new digital trade chapter ensures that Canadian companies, including SMEs, will be able to take advantage of expanding online commercial opportunities.
What TCS services are available in your areas to help companies take advantage of CUSMA?
Weissenburger: Increased cross-border streaming of TV, movies and music will create many opportunities in digitalization for our creative industries; this is particularly relevant for Canadian firms doing business with Los Angeles and Hollywood, and we have trade commissioners in those key locations ready to assist them. And there are provisions in the new agreement's digital trade and intellectual property (IP) chapters that crack down on data localization measures used to restrict where data can be stored and processed, enhancing and protecting the global digital ecosystem. There's protection against forced disclosure of proprietary computer source code and algorithms. Trade commissioners can also help with other aspects of the agreement, such as obligations on copyright and related rights, trademarks, geographical indications, industrial designs, patents, data protection for pharmaceutical and agricultural chemical products, trade secrets and IP rights enforcement.
Do you want to explore opportunities in Mexico
There are a number of exciting opportunities for Canadian companies to explore in Mexico:
Agri‑food Trade Mission and Pavilion at Expo ANTAD‑Alimentaria, the largest retail‑focused trade show in Mexico and Latin America (October 14‑16, 2020)
Beyond Borders: Virtual event for women‑led businesses to explore business opportunities in Mexico in 3‑4 specific sectors (October 2020 – TBC)
Virtual ICT Trade Mission (October‑November 2020)
Venture Capital: Virtual investors meeting organized in collaboration with the Canadian Venture Capital and Private Equity Association (CVCA) and AMEXCAP, the Mexican Private Capital Association (Fall/winter 2020 – TBC)
Mining and Green Mining Trade Mission – in conjunction with the Sonora International Mining Congress (February 2‑5, 2021)
Aerospace Trade Mission to FAMEX, Mexico Aerospace Fair (April 21‑24, 2021)
For more information on these events, please contact the Trade Commissioner Service in Mexico.
Wills: Within our TCS network in Mexico, we have trade commissioners who are specialized and can help clients navigate the local market and identify specific opportunities. We're available on the ground in markets where Canadian companies want to grow their business. We're here to answer questions, including those related to CUSMA, and to provide market information and intelligence. Although we've had to adjust some of our activities and events due to COVID‑19, we have quickly adapted and adopted new tools, including virtual meetings and digital platforms for virtual trade shows, in order to continue serving our clients. We also have a new 12‑week virtual Canadian Technology Accelerator program in Mexico City, which will welcome the first cohort in September. It will be focused on technologies and solutions for smart cities. A second cohort, focusing on agriculture technology, will be held in early 2021.
How can the TCS help Canadian companies maximize the opportunities offered by CUSMA?
Wills: Especially during the pandemic, CUSMA provides certainty for Canadian companies during an otherwise uncertain time. The TCS can help companies leverage CUSMA to explore new value‑chain opportunities stemming from shifting global trade trends. Here in Mexico, Canadian businesses can work with the TCS to explore the market and identify opportunities. Some priority markets where we see the most opportunity include information and communications technology/digital services, agri-food, education, aerospace, clean technologies, mining supplies and services, automotive and life sciences. Contact our team in Mexico to see how we can help your business succeed.
Weissenburger: CUSMA places special emphasis on SMEs and diversity‑owned businesses, and our TCS and our offices in California have programs that cater specifically to these groups. Our U.S. offices are continuously adapting our approach to assist clients as we develop new initiatives to adapt to new realities. As a result, in the U.S. Southwest market, we are launching a series of acceleration initiatives, such as the Canadian Creative Accelerator, banking on trends in the creative industry, cleantech, EdTech, TeleHealth, PropTech, and SportTech areas. Likewise, with a secured preferential tariff and regulatory certainty provided by CUSMA, we are amplifying our efforts to serve our aerospace, defense and life-sciences industry clients, where our prosperity, security and health strongly converge.
Contact the TCS to find out how it can help your business tap into — and thrive — in new CUSMA markets.
Do you want to explore opportunities in the U.S.?
There are a number of events for Canadian companies interested in doing business in the United States:
Canadian Creative Accelerator: Acceleration program in Hollywood for Canadian media producers. Applications are due August 17, 2020 and selected participants will be announced at Content Canada in September 2020.
LA Sports Summit and Canadian SportsTech Roadshow: Mid‑September to September 23, 2020, Los Angeles, CA.
Milken Global Conference: Top North American investment and economic forum, October 12‑15, 2020, Los Angeles, CA.
Money 2020: Participate in virtual B2B networking at a leading FinTech trade show, October 25‑28, 2020, Las Vegas, NV.
OCTANe Medical Technology Innovations Forum: Coaching, investor pitch and exhibiting opportunities for Canadian start‑ups, October 29‑30, 2020, Irvine, CA.
NMSDC Conference and Business Opportunity Exchange: Conference focused on supplier diversity, October 25‑28, 2020, Phoenix, AZ.
CoMotion LA: B2B and venture financing opportunities at the top urban-mobility and sustainability event, November 2020, Los Angeles, CA.
WEST 2021: B2B networking conference geared towards military and industries focused on naval platforms, February 16‑18, 2021, San Diego, CA.
For more information, please contact the Trade Commissioner Service in Southern California.
Subscribe to: E-magazine and RSS Feed

Use #CanadExport