Q&A: Advice from trade commissioners in the Europe Union
CanadExport spoke with three members of the Canadian Trade Commissioner Service (TCS) in the Europe Union (EU) about the impact of the Canada–EU Comprehensive Economic and Trade Agreement (CETA) and the opportunities of the European market in these challenging times.
Christian Ekström is a trade commissioner who covers the life sciences, transportation, automotive and aerospace sectors in Stockholm; Máximo Hurtado is a trade commissioner who covers agri‑food, fish and seafood, ocean technologies, telecommunications and creative industries in Madrid; and Charlotte Moreau is a trade commissioner in Brussels, covering clean technology and agri‑food products.
What are your thoughts on celebrating three years of CETA?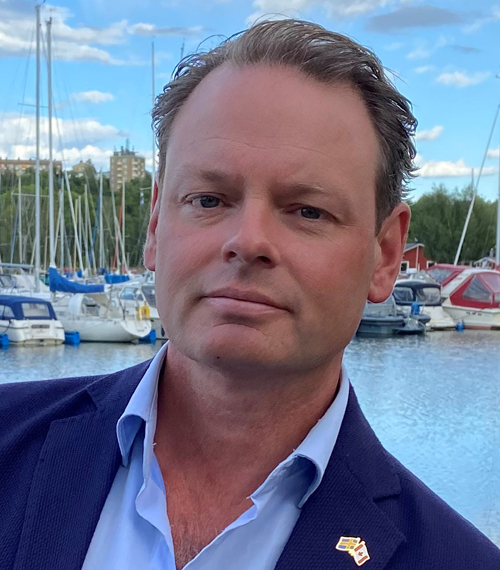 Christian Ekström in Stockholm
Photo: Ebba Ekström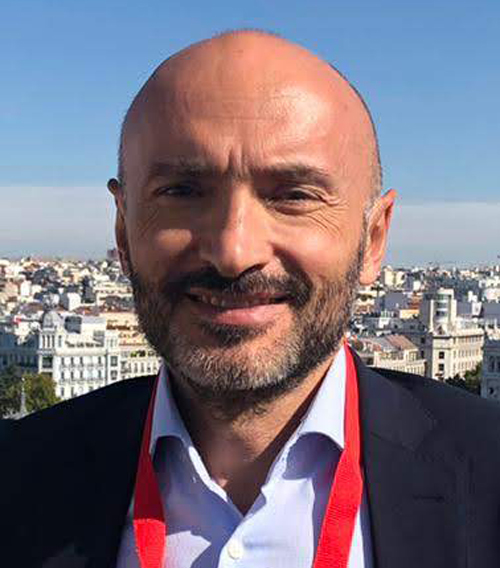 Máximo Hurtado in Madrid
Photo: Chrystelle Carrillo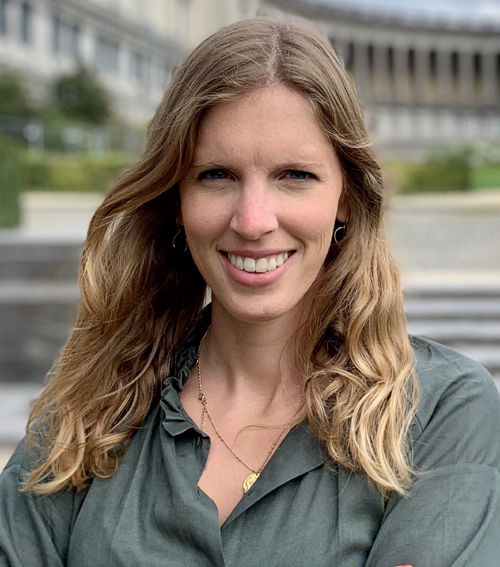 Charlotte Moreau in Brussels
Photo: Thomas Brenard
Christian Ekström: I think there is a lot to celebrate. CETA is one of the most comprehensive free trade agreements negotiated by the EU so far, and it is leading the way for a new generation of free trade agreements. I believe Canada's partnership with Sweden is stronger than ever—strategically as well as financially. CETA is clear testimony of this.
Máximo Hurtado: My first memories of CETA go back to 2003, and when it was approved, it felt like a party. Spain was one of the first countries that ratified CETA. For the past three years, it has shown tremendous benefits for exporters, investors and companies interested in public procurement.
Charlotte Moreau: CETA has brought significant benefits to our economies and has increased trade on both sides. This means more growth and jobs! It shows that CETA is an instrument of prosperity that can be leveraged by businesses to help with the recovery, a particularly pertinent point during these challenging times.
What are CETA's primary benefits for Canadian exporters?
Máximo Hurtado: The most obvious benefit is tariff reduction in goods and services, but there is more. The fact that we have been talking about CETA in every event and activity organized by the TCS in Spain has generated a lot of interest about Canada and Canadian products.
Christian Ekström: CETA strengthens Canada–EU cooperation on many levels, including technical regulations, standards, conformity assessment procedures and market control. However, the immediate and key change was the removal of tariffs. Our Canadian clients in almost every sector are seeing lower costs and greater opportunities when dealing with the EU.
Charlotte Moreau: Canadian exporters are certainly most enthusiastic about the removal of tariffs, as it gives them a direct cost advantage which they can pass on to their partners or buyers. CETA has also opened up opportunities, such as in the government procurement and services sector.
What are some particular impacts of CETA in the sectors you cover?
Charlotte Moreau: In the clean‑technology, infrastructure and services sectors, to name a few, Canadian firms can now pursue EU public procurements serving municipalities. This is a major benefit of CETA.
Christian Ekström: If we look at the medical devices sector, the EU is Canada's second‑largest export market. CETA has provided Canadian companies with an opportunity to be on an equal basis with their EU competitors.
Máximo Hurtado: Canada's exports of beef to Spain were close to zero prior to CETA. Today it provides access for 64,950 tonnes of Canadian beef valued at nearly $600 million. We are pleased to have a Spanish importer and one of the main Spanish meat wholesale companies distributing Canadian beef in the country.
How are you and your TCS colleagues promoting CETA in your market?
Christian Ekström: We have arranged CETA seminars on a number of occasions. We have also teamed up with different chambers of commerce around Sweden to promote CETA. The local companies attending these events are interested in Canada and Canadian capabilities. This has led to several collaborations across the Atlantic.
Máximo Hurtado: We have been providing information about the agreement through webinars, seminars and at trade shows, and we add a CETA reference to every service request. Our focus is not only on Canadian companies, but also on local contacts. We have been to every single Spanish province to talk about CETA, and generated leads in places that we rarely visit.
Charlotte Moreau: Some of our activities locally include inviting Canadian industry leaders to speak at events in the region. It really resonates with the local industry to hear from experts about what is happening in Canada, where technology development is heading, and where CETA has opened up opportunities to collaborate.
What's happening with exports in the context of the COVID‑19 pandemic?
Charlotte Moreau: Our clients inspire and drive us with their ability to quickly adapt and pivot to the new and most efficient ways to do business. In terms of particular strategies, it's important to understand the impact of COVID‑19 on your target market. Your local trade commissioner can provide insight and advice on this.
Máximo Hurtado: The COVID‑19 crisis has generated opportunities for exporters of health material, for enhanced cooperation to guarantee the agri‑food supply chain. Exporters teleworking have had more time to do market research and explore new markets.
Christian Ekström: Since the outbreak, I have worked with many clients dealing with COVID‑related solutions, mainly in the healthcare sector. We assist them in finding alternative supply chains and scaling up their businesses.
Are there particular issues in the EU market given the pandemic?
Christian Ekström: Competition from EU‑based companies was tough before the crisis, and it is even tougher today in many sectors. Our job is to help our clients deal with the current crisis and the "new normal" that will emerge after the battle against virus has been won.
Charlotte Moreau: One of the things the pandemic has done is to increase awareness of where products come from, and the logistics involved in getting them to market. Consumers want to support their local businesses, but they also want to be able to buy high‑quality, healthy, sustainable products, which is good news for Canada!
Máximo Hurtado: In markets where personal relations are important, we cannot take advantage of trade shows and events. That can be challenging in some sectors. Yet, we are coming up with some innovative strategies and ideas, like an online directory of European importers and distributors of Canadian products.
Any tips, lessons or advice for exporters looking for opportunities in the EU today?
Charlotte Moreau: Work with the TCS! Ask the trade commissioner in a market you're working in for advice on neighbouring markets, and get a warm handover or introduction to keep growing and diversifying.
Máximo Hurtado: This COVID‑19 crisis has shown the value of knowledge, experts and trustable sources. The trade commissioners in the EU provide exporters with information, help finding qualified contacts, and can connect people and solve problems.
Christian Ekström: We do have competitive advantage under CETA, but it might not last forever. The EU will likely sign trade agreements with other countries in the future, so let the TCS know now about your company's capabilities, product and service as well as your EU strategy.
Subscribe to: E-magazine and RSS Feed

Use #CanadExport