Supporting entrepreneurs to build resilience and expand abroad
An annual celebration of Canada's small and medium‑sized enterprises (SMEs) is taking on new meaning this year, as the COVID‑19 crisis brings challenges—and presents opportunities—for Canadian entrepreneurs.
This year's BDC Small Business Week, which will be held from October 18 to 24 by the Business Development Bank of Canada (BDC), is a recognition that SMEs are forging the way forward and looking to build for the future in these uncertain times, the organization says. It's also a chance for the country's small businesses to become more aware of the resources available for their recovery, including the efforts of Canada's Trade Commissioner Service (TCS).
The coronavirus pandemic has once again shown Canadian entrepreneurs' courage and ability to adapt, says Michael Denham, BDC's president and CEO. "We have been impressed by the hard work and resilience they've shown—and continue to show," he says.
BDC pivoted its operations and deployed additional measures to support entrepreneurs, providing more access to capital, including working capital loans, flexible terms and payment postponements, bridge financing for venture‑backed companies and several tools deployed by the advisory services team, Denham says. "Also, working with partners, especially the TCS and Export Development Canada (EDC), allowed BDC to have a more significant impact on entrepreneurs wanting to expand globally."
Every year during BDC Small Business Week, thousands of entrepreneurs gather to learn, network and celebrate the people building businesses across the country. Denham says that this year the event is taking the time to recognize the resilience and innovation of Canadian businesses and understand what has changed for them.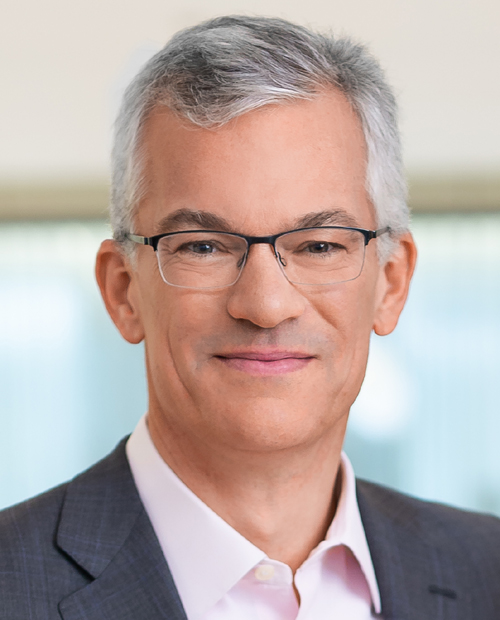 Michael Denham, president and CEO of the Business Development Bank of Canada
Canada's more than 1.2 million SMEs help fuel the country's economy and are the focus of BDC, a Crown corporation that provides financing, advisory services and capital to small and medium‑sized businesses.
BDC's support includes free resources, webinars and financial relief for companies dealing with the impact of COVID‑19. There is also advice and training on going global and developing international expansion plans. This is offered in collaboration with the TCS, EDC and other experts in establishing global markets, which is critical to the growth of business.
"The Canadian market is finite; we are an exporting nation and that will not change," explains Amanda McNaughton, a trade commissioner in Calgary at the TCS regional office for Alberta and the Northwest Territories.
McNaughton, who covers the aerospace and defence sectors, points out that Canada has extensive free trade agreements (FTAs) that help SMEs enter new markets. Indeed, in many cases Canadians enjoy "first‑mover advantage" and are able to get ahead of the competition through these FTAs.
"Now is a good time to be preparing and looking to one's supply chains and production capacity to determine where the best potential is," McNaughton says. "That way, even if you can't move on expansion now, you're ready to do so when things begin to open up."
Such preparations include consulting the Canada Tariff Finder, a free online tool for Canadian entrepreneurs who plan to import or export products, which is the result of a collaboration between the TCS, BDC and EDC.
McNaughton says that SMEs in her region hit by the pandemic and the downturn in the oil & gas industry are pivoting to find opportunity globally. For example, companies that supply machinery, logistical support and information & communications technologies to the petroleum sector are finding new markets, like the burgeoning agrifood industry. And Alberta's oil & gas sector has clean technology expertise to offer worldwide.
Trade commissioners are critical to finding such opportunities, says McNaughton. "The TCS is in more than 160 locations, so we can access information that many others can't," she points out, from working on market potential assessments to making connections with local contacts on the ground. It's also critical for companies to be aware of and seek financial support from BDC, which is "one of our key federal partners on the export continuum," McNaughton says.
Catherine Gauthier, a trade commissioner in Montreal at the TCS regional office for Quebec and Nunavut, says the TCS collaborates with BDC on initiatives such as a trade mission to France and Belgium earlier this year, where women entrepreneurs learned about how to take advantage of the Canada–EU Comprehensive Economic and Trade Agreement (CETA).
"It was a fantastic eye opener for these entrepreneurs, who are beginners in international markets," says Gauthier, who is a diversity champion, helping underrepresented groups such as women in business. She notes that BDC, EDC, regional development agencies such as the Canada Economic Development for Quebec Regions and provincial counterparts such as Investissement Quebec International are critical partners in helping Canadian companies grow and go global.
Gauthier, who covers the advanced manufacturing, plastics & chemicals and arts & culture sectors, says that companies dealing with challenges related to the COVID‑19 pandemic are encouraged to review their e‑commerce strategies and efforts, with the assistance of TCS regional offices and the CanExport SMEs program.
It's important for entrepreneurs to take advantage of the resources that are out there and to prioritize markets, she advises. Exporters should maximize their links with in‑country partners and the TCS network in order to maintain relationships with clients at this time.
"It's important to be ready for when things open up again," Gauthier adds. "A lot of companies are taking the time to work on their international business plans. It's precious time that they don't always have—and the TCS is here to support them."
Subscribe to: E-magazine and RSS Feed

Use #CanadExport