Canada's new Chief Trade Commissioner
The Trade Commissioner Service (TCS) has a new leader at the helm. Sara Wilshaw has taken over the reins as Canada's new Chief Trade Commissioner, leading a team of over 1,400 business savvy experts in 160 offices abroad and across Canada.
"I am thrilled to have this opportunity to continue to build on the TCS' strong tradition of service excellence to Canadian businesses seeking new export opportunities, investors and partners abroad," said Wilshaw about her appointment.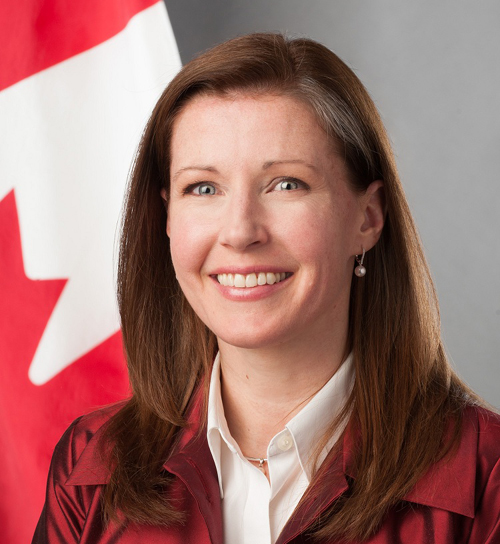 Sara Wilshaw, Canada's Chief Trade Commissioner
Wilshaw will play a key role in delivering on the mandate of the Minister of Small Business, Export Promotion and International Trade, Mary Ng. This includes supporting Canadian businesses to take advantage of Canada's free trade agreements, increasing and diversifying trade, as well as developing new tools and enhancing TCS services to better respond to the needs and demands of clients. Recognizing the importance of a team Canada approach, Wilshaw said she will seek to reinforce the already close collaboration the TCS has with provinces, territories, and other partners in the trade and investment support eco-system, including Export Development Canada, Business Development Bank of Canada, the Canadian Commercial Corporation, and Invest in Canada, among others.
With over 26 years of experience in the federal government, including as a senior executive for more than a decade, Wilshaw brings a wealth of experience to this role. She has served abroad as Consul General of Canada to the South Central United States, based in Dallas; as Trade Program Manager in New Delhi, India; as Counsellor at Canada's Permanent Mission to the World Trade Organization in Geneva; and as First Secretary at the Embassy of Canada in Japan. Over the course of her career, she has held various roles at Global Affairs Canada headquarters, including most recently as Director General for Canada's diplomatic and trade mission network in North America. Just prior to accepting the role of Chief Trade Commissioner, she was part of the Foreign and Defence Policy Advisor to the Prime Minister of Canada's leadership team.
The TCS is very fortunate to have such an experienced and knowledgeable leader, who will build on the great strides made by her predecessor, Ailish Campbell, in evolving and adapting the TCS to the changing and complex global marketplace. At this juncture, when economic recovery and responding to the pandemic are of paramount importance, Wilshaw said she is honoured to once again be serving Canadians in this capacity and looks forward to speaking with clients and investors from across Canada in all industries and sectors.
Subscribe to: E-magazine and RSS Feed

Use #CanadExport