Virtual mission helps unlock Indian company's plans for Canada
When Pinnacle Infotech of India set its sights on opening an office in Canada in the midst of the COVID‑19 pandemic, Canada's Trade Commissioner Service (TCS) didn't miss a beat.
The company's plans to make a major investment and create jobs in Canada would have normally prompted a visit to meet with Canadian officials to talk about the many steps involved in the process. The TCS set up a virtual investor mission to deal with such matters, adapting to the new reality and bringing a new Pinnacle Infotech subsidiary in Canada closer to reality.
"We were not content to wait for global conditions to improve and possibly lose this opportunity; the TCS knew it had to adapt and do it quickly," says Soumen Mondal, the trade commissioner who is a dedicated investment officer with the TCS, based in New Delhi. "Even in these challenging times, Canada is welcoming and open to investment. We are still engaging at a very high level with Indian companies, and Indian companies are still looking to invest in Canada."
The Pinnacle Infotech mission was carried out under timely new foreign direct investment (FDI) virtual‑visit guidelines that have been established by the TCS investor services division, replacing in‑person visits for the time being.
The company, headquartered in Durgapur, West Bengal, provides building information modelling (BIM) solutions and services to architects, engineers, contractors, sub‑contractors and consultants around the world. It currently has a presence in Kolkata and Jaipur, India, as well as in the United States, United Kingdom, Switzerland, Italy and the United Arab Emirates. Its projects include airports, hospitals, stadiums, high‑rise buildings, universities, shopping malls, dams and bridges.
Arjun Dutta, a trade commissioner in Kolkata who covers sectors that include infrastructure, clean technology, life sciences and investment, first encountered Pinnacle Infotech in 2012 and kept in regular contact with the company, inviting its officials to programs and delegation visits to the region.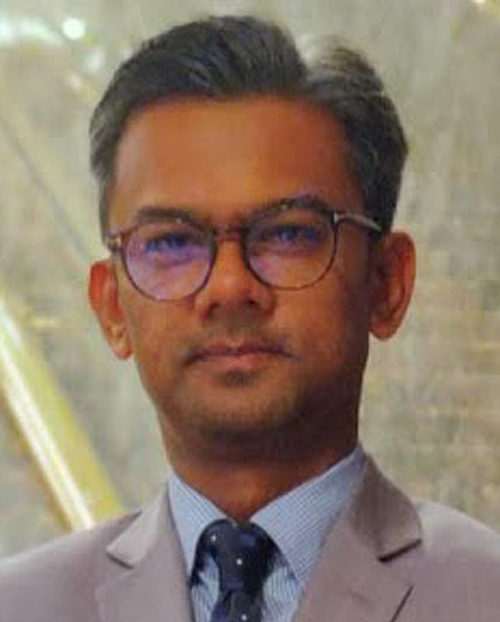 Soumen Mondal, trade commissioner based in New Delhi
"We have constantly encouraged them to collaborate with Canadian companies and to consider opening an office in Canada," he recalls. In June the company got in touch with Dutta to inquire about setting up a 100% Canadian subsidiary. He passed the lead on to Mondal in Delhi to take the discussion with the company forward.
This would usually proceed to an information‑gathering visit to Canada, where senior company representatives assess the viability of a project through meetings with realtors, municipal, provincial and federal officials, economic development organizations, potential suppliers, other local foreign investors and legal advisors.
While the pandemic has made in‑person visits impossible, Mondal says, "we thought that instead of closing this channel, why not do things virtually?" He guided the Indian company to use video conferencing platforms to speak with key Canadian interlocutors like investment advisors, local officials and a law firm to talk about issues such as tax, incorporation and the process of acquiring office space.
Biswaroop Todi, vice‑president of Pinnacle Infotech, says that Dutta and Mondal helped the company develop a business plan for Canada, providing insight on the market and sharing information about key Canadian contacts.
"The TCS team understands that the current pandemic makes the virtual way of doing business more important," Todi says, noting that "communication was never an issue" and there was "complete clarity" in the virtual investor visit. "In some instances, the virtual platform became a better tool to use than being physically present. This saved significant effort and reduced costs."
Pinnacle Infotech is looking to establish a Canadian office with an immediate budget of $500,000 to $1 million, starting with five to eight staff in the first two years and 20 employees in the five years.
Todi says the company believes that by establishing a local presence "in Canada's dynamic market, we can further excel in today's changing business landscape," and Pinnacle Infotech can work closely with its clients. "Hiring local talent is critical for our success plans."
Mondal notes that FDI is important for Canadian prosperity, contributing to Canada's GDP. Setting up a Canadian office in turn gives foreign companies access markets all over the world, given Canada's trade agreements with North America, the EU and beyond.
Mondal joined the TCS in 2017. He is among a team of investment officers in strategic locations worldwide who promote Canadian investment, in collaboration with their TCS colleagues, and assist foreign companies with all aspects of locating in Canada.
He says that Indian companies see Canada as open, cosmopolitan and welcoming. "Canada is perceived as an investment‑friendly destination," Mondal says, and Canadians are especially seen to have handled the pandemic well so far.
The TCS in India is "developing an action plan that will mesh with a post‑pandemic Indian economy, while continuing to focus on commercial opportunities for our Canadian clients," says Mondal. "During this COVID‑19 period, several organizations are revisiting their organizational goals and carrying out strategic realignment, so that they are ready when the situation normalizes."
Mondal meanwhile has two other Indian companies he expects will go through FDI virtual missions. He says using virtual platforms to connect with contacts in Canada is a "natural process" and a "welcome initiative" for investors, who are becoming used to dealing that way with vendors and international clients. "Companies have now accustomed themselves to this new way of doing business."
Subscribe to: E-magazine and RSS Feed

Use #CanadExport