Webinars help exporters develop digital strategies to net online sales
The series of virtual seminars designed to help Canadian exporters sell their goods and services online could not have come at a more crucial time.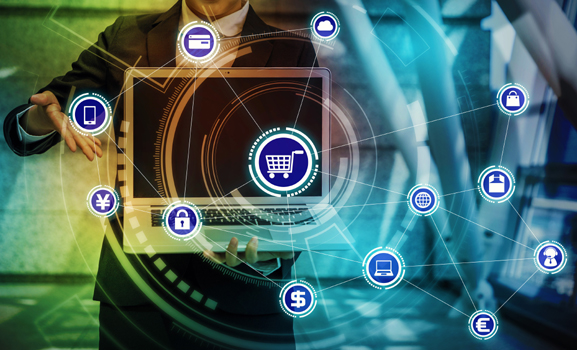 Originally established by the Alberta and Northwest Territories Regional Office of Canada's Trade Commissioner Service (TCS) as in‑person workshops to familiarize companies in the retail‑ready food and consumer‑products sector with using various e‑commerce platforms, the first of the events had been scheduled for March. When the COVID‑19 pandemic hit, the session transitioned to an online webinar held in April that participants could tap into wherever they were.
That event launched the TCS E‑commerce Webinar Series, which offers Canadian exporters lessons about how to develop online strategies, showcase their products virtually and find success in e‑commerce markets around the world.
"The timing couldn't have been better," says Lauren Hoschka, the trade commissioner in Calgary who covers agriculture, consumer products, e‑commerce and businesses owned and led by women, youth, aboriginal, LGBTQ entrepreneurs and new Canadians. These diverse companies were primarily the focus of the e‑commerce webinar series, she says, and with the pandemic "it became even more important to get them engaged online and reaching new markets and new customers."
The goal of the webinars is to give small and medium‑sized enterprises (SMEs) "a window into the e‑commerce market," she says, noting that moving the series online has "worked out even better" than if they had been in person, with the ability to include a broader, more diverse and greater number of participants. "Our reach is much larger." At the same time the original day‑long events have been compressed to about two hours, with recordings available to participants afterward.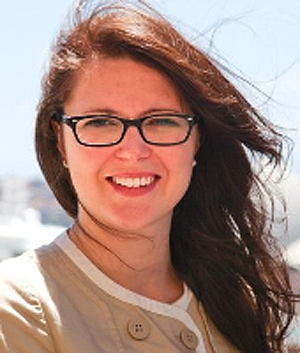 Lauren Hoschka, trade commissioner in Calgary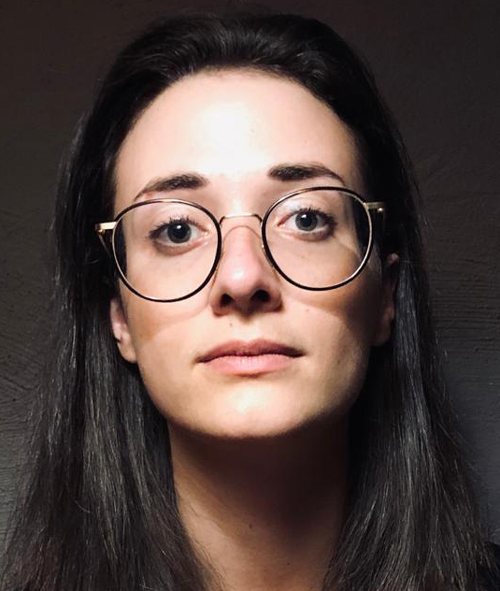 Aliénor Fagette, trade commissioner in Brussels



Julia Pracht, trade commissioner in Munich
As well as focusing on leveraging e‑commerce platforms like Alibaba, Shopify, Etsy, Facebook and Instagram, the series has expanded to include special topics like online marketing opportunities and challenges in European markets. The European Union (EU) e‑commerce webinar was organized by Aliénor Fagette, the trade commissioner at the Mission of Canada to the EU in Brussels who is responsible for digital industries, helping Canadian companies understand and comply with the EU regulatory framework.
Fagette, who covers e‑commerce, data protection, cybersecurity and artificial intelligence, as well as standards and certification for information and communications technologies, says that in the EU market, shopping online has "become a lifeline for many people." This is likely to continue as lockdowns persist, she says, noting that older people who were traditionally less likely to shop online now realize its convenience, and they intend to keep it up in the future.
"This means that the EU e‑commerce market, which was already experiencing high growth rates, is likely to expand more quickly, which means more business opportunities for Canadian exporters," she says. Certain sectors are particularly benefitting from the pandemic, including health care, sports, groceries and consumer electronics, while fashion, tourism, travel and the event industry are suffering.
She advises Canadian businesses looking to get into e‑commerce in Europe to undertake in‑depth market research, because the region is diverse and companies may need to adapt their market‑entry strategy for each country. They should also assess at an early stage what type of regulatory requirements they will need to meet in order to export their products and services to the EU via e‑commerce.
Julia Pracht, the trade commissioner in Munich, Germany, who covers consumer goods and e‑commerce, says that "when approached properly, e‑commerce is a great way for an exporter to broaden its customer base and to reach new markets. A company can also have more control over its brand than if its product were just sitting on a shelf in a department store, among competing products."
She cautions that the German market is tough to break into. "Selling is probably going to be more difficult than anticipated," she remarks. "Expecting overnight success may be unrealistic—it may take a few years to break into the market."
Pracht says exporters should not think that their experience in one European country will be 100% applicable to another. Her overall advice for those coming to Germany: "Prepare, prepare, prepare. The devil is in the detail, whether that is regulation, logistics or branding."
She comments that many Canadian companies are surprised to encounter the many different regulatory requirements in the EU, for instance concerning labelling, packaging and product safety. Companies also tend to underestimate logistics and the legal process of importing goods into Germany, and they struggle with the "admittedly very tricky" issue of value‑added tax. It can be helpful to look to other countries for solutions, Pracht says. For example, the Netherlands has a framework that can help smaller companies import to any EU country.
Hoschka says that companies selling consumer products and diversity‑owned Canadian businesses "are adapting well" to selling online. For most retailers, the biggest challenge is developing e‑commerce strategies and building capacity, she points out. "Companies have to keep up with sales."
The CanExport SMEs program has been revamped to allow SMEs and entrepreneurs to apply for funding toward e‑commerce business activities such as the adaptation of online marketing tools, including websites, and digital business consulting.
Hoschka says the e‑commerce webinars include coaching sessions and client testimonials as well as tips and tricks for businesses. She says some former participants are already moving ahead with online sales and making connections with trade commissioners on the ground to further develop their e‑commerce strategy.
More e‑commerce webinars are planned, covering additional online sales platforms and with a special focus on doing business virtually in the U.S. market, Hoschka says. Companies looking to take part in these events can contact her or check out the Trade Commissioner Service website.
Also read: Q&A: Focus on e‑commerce in the EU market
Subscribe to: E-magazine and RSS Feed

Use #CanadExport