Trade agreement opens more doors for Canadians in Asia‑Pacific markets
At a time when Canadian companies are looking to recover and grow by diversifying their markets, the Comprehensive and Progressive Agreement for Trans‑Pacific Partnership (CPTPP) provides much‑needed visibility and stability for Canada's goods, services and investment opportunities in the Asia‑Pacific region.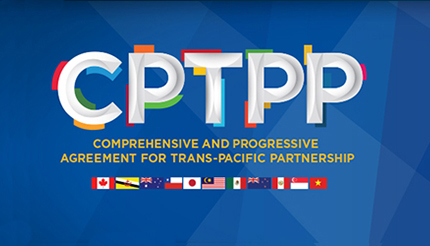 As the agreement marks its second anniversary, it promises benefits for Canadians in markets that have ratified the agreement, such as Singapore, Japan and Vietnam, among others. And Canada's Trade Commissioner Service (TCS) is on the ground there to help.
The CPTPP is among a series of free‑trade agreements (FTAs) that give Canadian companies an advantage on the world stage, by providing preferential access, reducing tariffs and offering myriad non‑tariff benefits.
Since entering into force on December 30, 2018, the CPTPP has put the spotlight on Canada in these dynamic Asia‑Pacific markets. It solidifies and enhances our relationships, and ensures that Canadian companies are positioned as well as, or better than, competitors. As the agreement itself continues to expand—through its ongoing implementation, ratification by the remaining original signatories and the accession of new members—its benefits for Canadians continue to grow.
CanadExport spoke with senior trade commissioners in Singapore, Japan and Vietnam about how businesses can leverage and capitalize on the CPTPP through opportunities in specific sectors and special initiatives, with the assistance of the TCS.
Singapore: An early adopter with a strategic location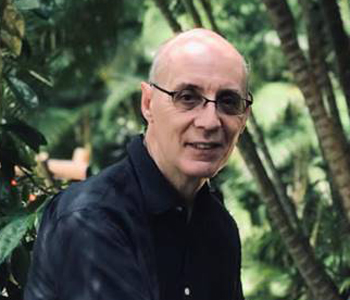 Richard Dubuc, senior trade commissioner in Singapore
Richard Dubuc, the senior trade commissioner in Singapore, says the CPTPP has reinforced Singapore's position as a hub in the region, as well as an ideal place for Canadian companies to test‑bed new solutions and technologies before venturing into other Asian markets.
"The agreement has also helped raise the profile of Singapore in Canada, and of Canada in Singapore," he says. Indeed, Singapore is now the largest foreign investor from ASEAN to Canada, and it is Canada's largest investment destination in South East Asia.
Recognizing the importance of Singapore as an early adopter of technologies, the TCS launched a new Canadian Technology Accelerator (CTA) there in 2019, with participants that have so far focused on the fintech, health‑tech, cleantech and smart‑city sectors.
Singapore offers opportunities in an array of sectors where Canadian companies have a lot to offer, Dubuc says. These include agri‑food and ag‑tech, where the country is seeking technology to produce food more efficiently; cleantech, which has been identified as a key growth cluster by the Singaporean government; deep‑tech, including artificial intelligence, Internet of Things, quantum computing and robotics; consumer products, as the country is a hub for e‑commerce; smart‑city solutions and infrastructure, which is a focus of intense collaboration between Canada and Singapore.
Doing business in Singapore "is very straightforward," Dubuc comments, with a well‑educated workforce that speaks English and other regional languages. "This said, it is a very competitive market, as most of the key regional and international players have established a presence here," he cautions. It can also be an expensive place to do business, with the high cost of office space presenting an obstacle for some companies.
The COVID‑19 pandemic has created challenges for doing business there. In addition to restrictions on travel to Singapore, it has tightened the requirements for the issuance of work permits for foreigners, Dubuc says. The TCS is working hard to help exporters overcome such challenges. Webinars, online events and virtual trade missions are organized to ensure that Canadian entrepreneurs that cannot be in Singapore can learn about the market and pursue opportunities there.
In addition, the CTA has gone virtual and is currently helping nine cleantech companies in their efforts to enter the Singapore market.
Dubuc expects that post‑COVID‑19, more Canadian companies will look to establish a regional presence in Singapore. "When this happens, the TCS team will be here to help," he says, noting that Singapore is also home to the only full branch office of Export Development Canada located outside of Canada. The presence of offices from Alberta, British Columbia, Quebec and soon Saskatchewan is also testament to the attractiveness of Singapore as a regional hub for Southeast Asia, he adds.
Explore opportunities to grow your footprint in Singapore.
Japan: A large consumer base and reliable, long‑term partners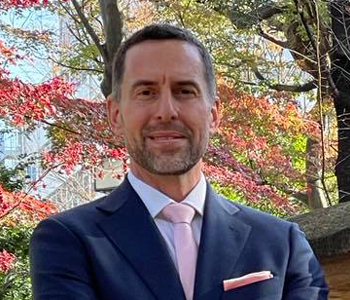 Tracy Reynolds, senior trade commissioner in Japan
The CPTPP created a first‑mover advantage for Canada in Japan, says Tracy Reynolds, the senior trade commissioner in‑market. It also levelled the playing field with competitors like Australia that already had FTAs with Japan and preferential access to its large and affluent consumer base.
"The CPTPP has raised Canada's profile in the Japanese market and increased the visibility of our products, services and investment opportunities," he says, noting that natural resources had traditionally underpinned Japan's commercial interests in Canada. "The relationship is now rapidly evolving and diversifying, with more Japanese firms investing in Canadian tech solutions such as artificial intelligence, quantum‑computing, aerospace capacity, talent and innovation ecosystems."
Japan is a reliable partner, and the CPTPP "provides a rules‑based framework and stability to ensure that the door remains open to bilateral and regional trade," Reynolds comments. Although most global exports are down sharply as a result of the COVID‑19 pandemic, "our trade to Japan has remained steady. This is a big deal."
Tariff reductions under the agreement provide Canadian businesses with a competitive advantage and an opportunity to grow market share for agriculture and agri‑food, seafood and other products, he says. For example, Japan is now one of Canada's top destinations for pork products, beef and processed foods. Exports of pulses have also increased since the CPTPP entered into force, Reynolds notes, "and new market access for products such as cherries and greenhouse peppers has paved the way for a broader range of Canadian agricultural products to be offered to Japanese consumers."
Studies show there are major shifts in Japanese consumer behaviour as a result of the pandemic, presenting new opportunities for Canadian entrepreneurs and SMEs, he says. "Japanese consumers may be more open to trying new products, including those from Canada, and shopping online for them."
Reynolds notes that Canadian businesses, including Japanese subsidiaries in Canada, are using the CPTPP to facilitate the movement of businesspeople between the two countries during the pandemic. "Despite all of the challenges related to travel, the CPTPP has expanded the ways we can support Canadian businesses bringing in the top Japanese talent that they need," he says. "As the commitments are reciprocal, Japanese companies can bring in Canadian talent under the CPTPP as well."
The Japanese market is not without its challenges, he says. Cultural differences and preferences, stringent specifications and complex import requirements are faced by food producers, for example.
"In short, if you want to export to Japan, you need to do your homework," he adds, and the TCS has new resources and programs to help. For example, the Japan CTA program supports high‑potential Canadian technology companies to fast‑track their market entry and scale their business operations there. It connects top‑tier Japanese corporations, clients, partners and investors to Canadian companies in artificial intelligence, Internet of Things, auto and mobility tech and digital health companies.
Find out more about doing business in Japan.
Vietnam: A fast‑growing, competitive market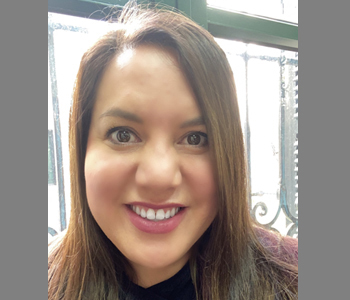 Janine Fiddler, senior trade commissioner in Hanoi
Janine Fiddler, the senior trade commissioner in Hanoi, says the CPTPP has improved access for goods and services between Canada and Vietnam, reinforcing a common set of rules, lowering the cost of trade and making investments more predictable. Bilateral merchandise trade between Canada and Vietnam reached a record $7.9 billion in 2019, the first year the agreement was in force in the country.
"The CPTPP offers unprecedented market access for Canadian exporters," Fiddler says, especially for agricultural commodities, agri‑food, fish, seafood, forest and value‑added wood products. Many of these goods enter Vietnam tariff‑free or at greatly reduced tariffs.
The CPTPP also helps promote Canadian expertise in areas such as genomics, biotechnology, environmental services and green and sustainable technologies, she says, which are important to support the restructuring of Vietnam's agricultural sector. Canadian small and medium‑sized enterprises in these sectors have taken advantage of the CPTPP and made successful commercial deals in the Vietnamese market.
Fiddler cautions that there is strong competition in Vietnam in such areas, as the country heads toward a more open economy and diversifies its trading partners. The CPTPP helps Canada level the playing field with regional competitors that already enjoyed privileged access to the Vietnamese market through FTAs, and provides an advantage over those countries that are exploring or negotiating FTAs there. In the agri‑food sector, once it is fully implemented the CPTPP will afford duty‑free access to 94% of Canadian exports to Vietnam.
Travel restrictions related to the COVID‑19 pandemic have limited in‑person business‑to‑business exchanges there, Fiddler notes, and transportation challenges have slowed some movement of goods. The TCS organizes value‑added business‑to‑business and trade‑promotion programs, as well as advocating for market access for new products.
Trade commissioners maintain close collaboration with partners, such as provinces and trade associations, to help Canadian companies enter Vietnam and expand their market share. The TCS quickly adopted innovative, virtual platforms to maintain engagement and business‑to‑business links, she says, and a number of virtual trade shows have been conducted between Canada and Vietnam.
Fiddler points out that more agri‑food products will enjoy tariff elimination in Vietnam in the years to come under the CPTPP, including frozen French fries (2021), value‑added ginseng products (2022) and pork (2027). "We also encourage Canadian service providers to engage with Vietnam, as the CPTPP provides improved market access in areas such as financial services, information and communications technologies and infrastructure."
The CPTPP facilitates temporary entry for businesspersons and a more transparent business environment, allowing for two-way foreign direct investment and the ability for companies to establish a physical commercial presence, Fiddler adds. "This will help Canadian companies transfer and attract skilled workers and solidify their business in the fast‑growing Vietnam market."
Learn about how to take your business to the next level in Vietnam.
Preferential access in key markets in Asia and Latin America
The CPTPP is currently in force between Canada and six Asia‑Pacific countries: Australia, Japan, Mexico, New Zealand, Singapore and Vietnam. Once fully implemented, it will include four other countries that are in the process of ratification: Brunei, Chile, Malaysia and Peru. (Canadian companies also currently have preferential access to Chile and Peru through Canada's bilateral FTAs.)
The 11 countries of the CPTPP will form a trading bloc representing 495 million consumers and 13.5% of global GDP, providing Canada with preferential access to key markets in Asia and Latin America.
The CPTPP provides predictability and stability for Canadian entrepreneurs interested in diversifying export markets in the Asia‑Pacific region.
Canada's Trade Commissioner Service (TCS) is well‑positioned to help Canadian companies take advantage of the CPTPP, through funding and support programs and a wide network of trade commissioners across the region. Learn about how your company can benefit from the assistance of the TCS in the CPTPP markets.
Consult the Canada Tariff Finder to explore tariff information for the CPTPP and other countries with which Canada has FTAs.
Subscribe to: E-magazine and RSS Feed

Use #CanadExport