Women‑led Canadian companies to accelerate their growth via California‑based program
To kick off 2021, several high‑potential women‑led Canadian companies will have the unique opportunity to fast‑track their international expansion virtually through the annual Women in Tech California Dreaming Program.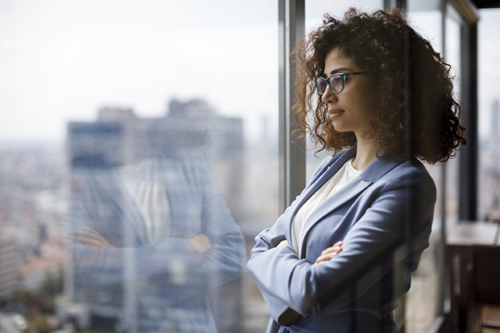 Global Affairs Canada, through its Consulate General in Los Angeles and Consulate in Silicon Valley (Palo Alto) has partnered with BDC Capital's Women in Technology Venture Fund to host the 2021 Women in Tech California Dreaming Program. The program runs from March 2‑4, 2021 and is tailor‑made to help the promising Canadian women‑led companies attending accelerate their growth.
"Taken alone, California's GDP would make it the 5th largest economy in the world," said Rana Sarkar, consul general of Canada in San Francisco. "… and if you consider that the Bay Area remains as the world's top technology and venture capital ecosystem, the immensity of opportunities that present for Canadian companies is clear."
Going fully virtual for 2021, this is the third iteration of the Women in Tech program, and the first to combine efforts of two of Canada's diplomatic missions in California to deliver a comprehensive NorCal/SoCal program.
"Equity, Equality & Inclusion can't just be buzz words or concepts. Women‑led tech companies from across Canada are poised to contribute to the surging retail, media, entertainment and sports verticals powering Southern California's tech ecosystem," said Zaib Shaikh, consul general of Canada in Los Angeles. "We're helping address the tremendous gender imbalance in tech head‑on by providing the entrepreneurs with access and advice they need to succeed."
The agenda for the three‑day intense program is carefully designed to respond to and support the stated needs of the selected companies. Participants will receive direct introductions and one‑on‑one meetings with potential investors and strategic partners, engage in forums with local peers to share best practices, receive advice from local experts, and benefit from other networking opportunities.
"In our current environment, finding creative ways to help companies make strategic connections to scale outside of Canada is critical," said Michelle Scarborough, Managing Partner, Strategic Investments and Women in Technology Venture Fund, BDC Capital. "Our mandate is to support strong, scalable women‑led tech companies and working with the Canadian Government, we can help propel their growth more quickly and to inspire more women to play strong leadership roles in tech and as investors."
BDC has made it a priority to support the growth and success of women entrepreneurs at every stage of their business, through access to financing and capital, advice and resources. The $200 million Women in Technology Venture Fund is dedicated to investing in women‑led technology companies and is helping to build a robust ecosystem to support women in tech and investment roles today and in the future. Find out more at bdc.ca/womenintech.
For more information, contact Scott Giesbrecht and Isabella Schilpp, Canada's Trade Commissioner Service (TCS) in California, and BDC Media Relations.
Subscribe to: E-magazine and RSS Feed

Use #CanadExport