Head start provides software company with fast‑track into Japan's market
Reaching out to large international corporations to sell them a new technology is challenging for a Canadian start‑up. Doing it in Japan is especially daunting, given the country's complex business culture, but the rewards of establishing business‑to‑business exports there are many.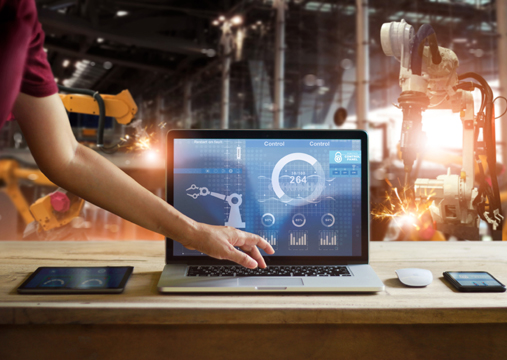 When Dataperformers Inc. of Montreal decided to target Japanese automobile and electronics manufacturers with its applied artificial intelligence software, its involvement in the Canadian Technology Accelerator (CTA) program in Tokyo run by Canada's Trade Commissioner Service (TCS) proved invaluable.
"The CTA gave us a good start," says Mehdi Merai, 34, CEO of Dataperformers, which he co‑founded in 2016 and today includes a skilled and diverse team of 22 staff. The company's vision software allows manufacturers to inspect and monitor precision manufacturing production lines to detect defects.
When Dataperformers identified Japan as a critical place to sell the technology and started looking for a way to connect with business‑users there, it found the Tokyo CTA. The program, which it began last autumn, brought critical advice from mentors, an immersion in the country's business culture as well as a steady supply of business‑to‑business meetings.
"To sit with a prospective client for 15 minutes and to try to sell them your technology can lead to a true business relationship," explains Merai. "That was exactly what we were looking for."
Learning how to do business in Japan was especially important, Merai says, and there the CTA especially delivered. "In Japan, personal relationships and trust are really, really important, and they may lead to a business relationship," he explains, while in Canada, "the business relationship is more transactional, and trust helps."

Mehdi Merai is co‑founder and CEO of Dataperformers.
The mere involvement of Dataperformers in the CTA and with the TCS gave it credibility when dealing with Japanese firms, Merai notes. "A small company like ours does not have a world‑class brand that speaks for itself. Through the CTA, you have a chance to be introduced—and listened to."
Through such introductions in Japan, the company's clients today include Aisin, an automobile parts manufacturer that is a member of the Toyota Group. This is a critical step in its business development in the country, Merai says, because success with one major Japanese company brings even more credibility. "All the success stories you have elsewhere on the planet don't count in Japan."
The continued assistance of the TCS has been instrumental, says Merai, who's impressed with the dedication of the trade commissioners he's dealt with. "They're not just doing a job; they're cheerleaders who get really involved in our success," he remarks. Emailed answers from trade commissioners in Japan often come late at night Tokyo time, "because they don't want us to lose out on opportunities."
Many trade commissioners there have origins and connections in the region and they have especially helped the company understand the Japanese business culture and expectations, Merai says. For instance, he's learned to be measured when following up with prospects there. "It doesn't make sense to rush things in Japan; it plays against you," he points out. Emails should have a point and be "informative", for example with additional documentation or video demonstrations. "You need to bring something new to the conversation and not just say, 'Hi again,'" he advises.
Asami Karasuda, a trade commissioner who covers innovation in Japan and is program lead of the Tokyo CTA, says that "Dataperformers gets it and understands how to succeed in this market." She notes that gaining trust in Japan means making a commitment to the market, being responsive, meeting deadlines and being respectful.
Karasuda allows that "much of what is standard in North America is not standard here. It is not an easy market, but if you can succeed in Japan, you can kick‑start your global business expansion."
The biggest challenge for Dataperformers was strategizing how to package its products and services to fit the Japanese market and find traction, she recalls.
"As they explored and were exposed to market opportunities, they identified and shifted the focus of their technology to the visual‑imaging advanced‑inspection solution," Karasuda explains. "They found their technology strength and validated their competitiveness in Japan through the CTA program."
Merai says the CTA, the TCS and programs like CanExport SMEs are "de‑risking" the Japanese market for Dataperformers and helping the company advance its global strategy. "International business takes time, and time for a small business is really hard to afford," he says. "You have to close sales very fast."
The COVID‑19 pandemic has hampered the company's ability to have face‑to‑face contact with potential Japanese clients, and online platforms like Zoom are not always a good substitute, says Merai, who's grateful for the TCS presence on the ground at this difficult time.
Trade commissioners in Tokyo and the mentors that the company dealt with in the CTA continue to help with suggestions of new opportunities and connections to potential clients. These recently included a major systems integrator in Japan that the company is now in talks with.
Merai encourages Canadian companies to focus on Japan, which is a "huge economy" where Canada is a trusted brand. Making it there is also important because Japan is considered a model for other Asian markets, he adds. Indeed, Dataperformers has been in touch with the TCS in Taiwan to look for opportunities there.
Subscribe to: E-magazine and RSS Feed

Use #CanadExport