E‑learning entrepreneur finds worldwide demand for digital education expertise
With a solid Canadian foundation for her business, WeLoveLearning Canada Inc., Janet Stewart branched out into the export market in 2019. The founder and CEO of the e‑learning company focused her efforts on the Caribbean region, given its proximity to the firm's Ottawa headquarters. She spoke at conferences, networked with members of Canada's Trade Commissioner Service (TCS) and found partners on the ground in order to meet potential clients there, beginning with Jamaica and expanding into Trinidad and Guyana.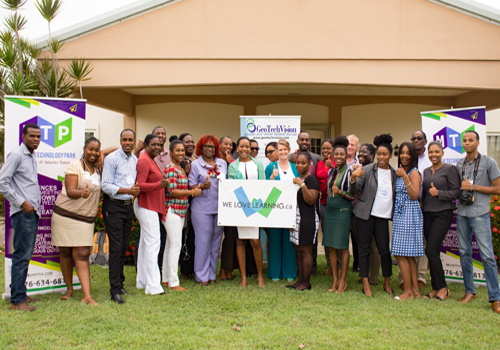 Janet Stewart, founder and CEO of WeLoveLearning Canada Inc., partnered with GeoTechVision of Jamaica to create the Marlie Business Summit, where local companies could learn about entrepreneurship and integrating e‑learning into their businesses.
Stewart was in Trinidad in March 2020 when the COVID‑19 pandemic was declared, putting the brakes on further travel and public events. It also played havoc with her carefully conceived plan to limit the company's growth to the Caribbean region.
Indeed, so much for the slow‑and‑steady approach. The lockdowns necessitated by the virus outbreak suddenly brought a surge in the demand for e‑learning—and for her company's expertise in the field—from all corners of the globe.
"When things went online, that just opened up the whole world to us…Covid has accelerated the pace of change to the virtual economy," says Stewart. "This is such an opportunity for growth for any business that has a digital backbone. It's staggering."
Stewart, who has been named 2020 Woman Exporter of the Year by the Organization of Women in International Trade – Toronto, is a former competitive figure skater turned Instructional Designer. She got her start in the sector when she wrote training manuals for the Canadian Figure Skating Association beginning in the 1980s. Then she moved on to Bell Canada, where she became an organizational effectiveness expert.
She started her company in 2001, helping companies and organizations develop and deliver training materials for employees and customers. WeLoveLearning has increasingly focused over the last 12 years on online learning solutions. It creates programs based on who learners are, the specific learning objectives and what type of device they will use to gain access to the training.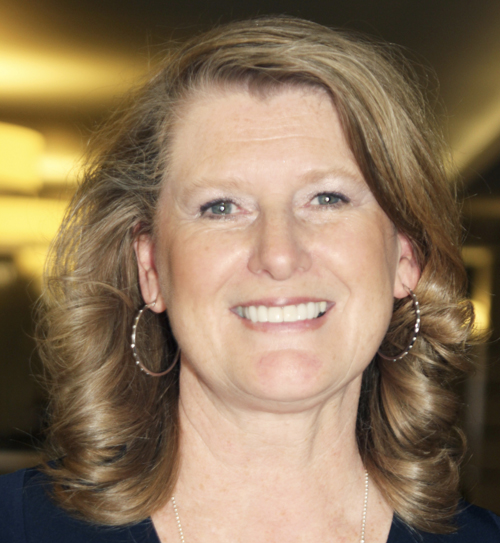 Janet Stewart, founder and CEO of WeLoveLearning Canada Inc.
When she looked to export, the Caribbean "made the most sense to me," given its location and stable social, economic and political climate. After she spoke at the LearnFest Caribbean conference in Jamaica in February 2019, "there was immediate uptake" for her company's services, Stewart recalls. WeLoveLearning got a contract to develop a training program for a major Caribbean‑based bank.
However, with "no idea how to operate a business internationally," Stewart started attending events run by organizations like the Business Development Bank of Canada. There she met Simon Gittens, a trade commissioner with the TCS regional Ontario office who introduced her to the "whole ecosystem" of support that exists for exporters from the TCS and beyond, she says. "There was a lot that I didn't know."
Gittens suggested that Stewart apply for funding from TCS programs like CanExport SMEs to expand in markets like Trinidad and Guyana. That application was successful, and the TCS backed her participation in the Trade Accelerator Program offered by the World Trade Centre – Toronto (and now also by the Ottawa Board of Trade.) She met with trade commissioners in the Caribbean region and found more opportunities to speak at conferences and build relationships there. "Things were really rocking" when the pandemic hit, she comments.
The global health crisis, while presenting many obstacles, quickened the pace of change and enhanced prospects for WeLoveLearning. Opportunities to participate in virtual events before audiences in Central America, the U.S., Kenya, the Commonwealth and the United Nations have led to wide‑ranging collaborations.
"The e‑learning space is pretty hot right now," says Stewart, noting that educators and companies alike scrambled to provide effective online offerings through the early days of the pandemic. Her core business is creating self‑directed employee and customer training programs that are engaging and interactive. "It's important to have a digital environment and tools that create an experience for the learner," explains Stewart, who today calls herself a "Learning Experience Designer."
The TCS continues to assist her in setting up meetings and building relationships online. A second round of CanExport funding is helping her ramp up the company's digital business development activities and extend its reach to Barbados and The Bahamas.
Stewart calls Gittens, her TCS "point‑person", a guide, a sage and even a cheerleader who is ready with pep talks when she feels overwhelmed. She takes it one step at a time, for instance her strategy to become better known in the Caribbean has included making connections with the region's expatriate community in Canada. She helped host the online Christmas party for the Trinidad and Tobago Association of Ottawa, for example. "It's a great way to leverage the diaspora."
Back in 2019 Stewart partnered with GeoTechVision of Jamaica to create the Marlie Business Summit, where local companies learned about entrepreneurship and how to integrate e‑learning into their businesses.
With the increasing use of virtual platforms, "it's easier than ever to meet people online in the anticipation of being able to do business together," and there's comfort now with building relationships in that way. "Since the pandemic was declared, I've been able to make more valuable business connections without having to travel," she says, while at the same time demonstrating the power of her online training solutions to potential customers. The new business model allows for online relationship‑building, followed by doing business together and then 'maybe meeting someday in the future'. This shift has really opened up the global market to all businesses.
She's currently figuring out how—and in what markets—to invest her time. "I can't be everywhere, but I can sure try" says Stewart, who feels that access to information and knowledge levels the playing field so that everyone can participate in the global digital economy, regardless of their location or socio‑economic status. The company's small full‑time staff and network of contractors are all women. And she's gratified to be supporting the UN's Sustainable Development Goals by assisting societies to build competencies through making knowledge more accessible, "while creating jobs and economic growth right here in Canada."
Solutions that can be adapted
Simon Gittens, a trade commissioner in the TCS regional Ontario office who covers Eastern Ontario, says a critical element of Janet Stewart's business is that it , "addresses challenges that COVID‑19 presents." WeLoveLearning is especially helping the Caribbean region, he says. "She's coming up with solutions that can be adapted to those locales."
The pandemic has "allowed her to expand faster than planned," he points out, but it's important to be selective about the work that a small company takes on.
"It becomes a question of capacity and capability. If you have limited resources, you have to make sure you're using them to the best of your ability," Gittens says. He notes that Stewart refers work that she can't handle to others in her network. "Everybody benefits."
Gittens advises companies looking to export their solutions to see what assistance the TCS has to offer, both locally and globally. "Now that travel isn't possible, it's even more important to leverage the resources of the TCS. We're on the ground in these places."
Subscribe to: E-magazine and RSS Feed

Use #CanadExport