New Canada brand store and e‑commerce model helps Canadians sell in India
Canada has a strong international brand and is known globally for high quality products, services and agri‑foods. Over the past year, Canada's Trade Commissioner Service (TCS) in India has been working with Canadian companies and Amazon to create a Canada store on the e‑commerce marketplace and help Canadian brands enter this growing market more effectively.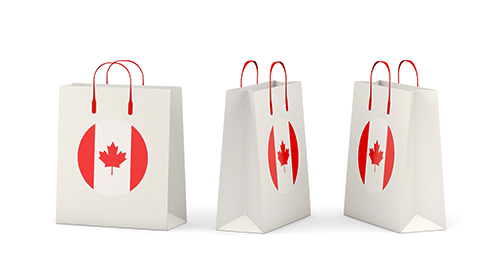 Currently featuring more than 10 Canadian brands, the dedicated online store will provide a one‑stop‑shop for Canadian products on one of the biggest e‑commerce marketplaces in India.
"This is a big win for Canadian exporters, who will have access to millions of potential consumers in one of the world's fastest growing consumer markets," says Akhil Choudhary, the trade commissioner responsible for agriculture and agri‑food in New Delhi.
India's e‑commerce market is growing rapidly
Over the past three years, India has experienced rapid growth in e‑commerce retail activity and according to a 2020 Bain & Company report, is expected to have more than 1 billion internet users by 2030Footnote 1.
A 2020 Statista report projects the market value of India's e‑commerce industry expected to quadruple from US$50 billion in 2018 to US$200 billion by 2027Footnote 2, it is worth exploring.
"It's rare to be an overnight success in competitive markets," says Choudhary. "Building your experience, brand and customer base during a period of rapid growth can be very beneficial in the long run."
There are opportunities for Canadian brands in a variety of product categories including electronics, toys, beauty, health and wellness. One category in particular that's been experiencing growth is online groceries and agri‑food. While online groceries remain a miniscule portion of overall e‑commerce sales in India, it has grown significantly in recent years, further fueled by the pandemic this year.
The increase in online shoppers is also due to India's growing economy and 4G mobile infrastructure. For example, the Indian gourmet food market, which had previously been restricted to high‑end segments in metro cities like Delhi and Mumbai, is now seeing its consumer base expand — trickling into Tier‑2 and Tier‑3 cities.
3 tips for Canadian brands interested in India's e‑commerce market
It is essential to find a good partner who has a thorough understanding of the local market and procedural issues as well as a sound distribution and local regulatory relationships.
Canadian brands should work closely with their partner and e‑commerce platform provider to identify their target audience, pricing, and listing strategy on their platform.
Using the same model or strategy as you did in North American may not yield the desired results, as India offers a very diverse consumer base with unique requirements. The key, is to formulate a business plan and adapt your offerings to local markets, trends and demands.
The TCS 'plug and play' model for effective market entry
"We have developed a strong plug and play model for Canadian brands so that they can leverage the e‑commerce route for faster market entry in India with reduced risk," says Choudhary.
In collaboration with Amazon India, the 'plug and play' model consists of the following support for Canadian businesses that are ready to enter the market:
Webinars to help educate interested businesses on how to get started in the market
Answers to common questions such as market regulations, labelling and intellectual property protection
Advice on e‑commerce business models, pricing and marketing strategies
Connections to distribution partners, financial consultants and law firms
The TCS does not work exclusively with Amazon and can help Canadian brands explore other e‑commerce marketplaces, platforms and strategies for the creation of their own website.
With 8 offices across India, our network of trade commissioners can connect you with local market intelligence and the right contacts.
---
1 Source: Bain & Company, 2020 (available in English only)
2 Source: Statista, 2020 (available in English only)
Subscribe to: E-magazine and RSS Feed

Use #CanadExport