Push to "think bigger" takes Indigenous company to global markets
When Nicole McLaren started a book club featuring Indigenous authors for the staff in her office five years ago, she began writing her next chapter as an entrepreneur.
McLaren was working for a British Columbia mining company as a policy advisor on reconciliation issues and founded the lunch‑hour club when she was asked to raise awareness of Indigenous culture there. Reading about Indigenous experiences helped create better understanding among the firm's non‑Indigenous staff, "linking modern societal issues with our collective past in Canada," recalls McLaren, who has mixed Métis, Cree and European heritage. The club's popularity also made her see there was a healthy market for Indigenous literature and other products.
And so began Raven Reads Books Ltd., a company that McLaren launched in 2017 out of her home in Surrey, BC. It ran a subscription service, sending out curated boxes of Indigenous books and giftware such as soaps, teas, lotion, jewelry and crafts each quarter. The small and medium‑sized enterprise (SME) began with McLaren doing all the work and just 20 subscribers; today there are six employees serving 1600 subscribers and counting. Raven Reads has invested some $150,000 into the Indigenous economy, while McLaren has coached a long list of women‑owned Indigenous businesses through the social enterprise. Now with the advice and programs of Canada's Trade Commissioner Service (TCS), she's looking to take her company to markets in the United States and even farther afield.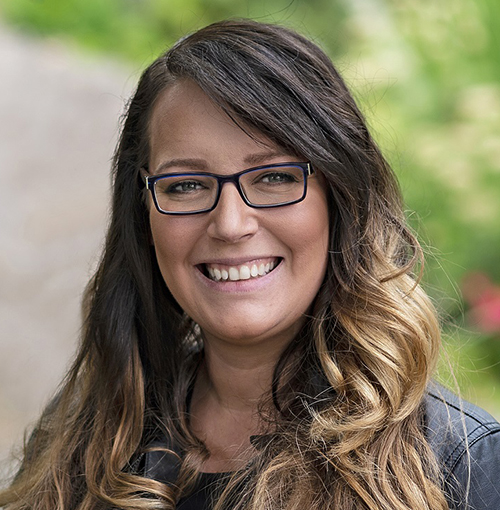 Nicole McLaren, founder and CEO of Raven Reads Books Ltd.
"I want to cast a wider net," says McLaren, 40, the company's CEO. She feels she's an "entrepreneur at heart," but like many Indigenous women didn't think beyond creating small ad‑hoc businesses offering hand‑crafted children's clothing and home‑made jams.
"We have a tendency to sell products to subsidize our income rather than saying, 'I could grow this to be more,'" she remarks. "There's value in that."
The subscription model made it manageable to scale up Raven Reads, and as volume grew, she transitioned from her basement to an office in nearby Merritt, BC. The company has now moved into a large warehouse down the road in Kamloops.
Some 10% of sales are currently in the U.S. and Europe, but McLaren has been "keen to expand internationally", with burgeoning interest in Indigenous culture far and wide. Last year she participated in the Trade Accelerator Program (TAP) at the Greater Vancouver Board of Trade, supported by the TCS, which helped her to develop a comprehensive export plan. Nicole Van Hove, a trade commissioner who covers Indigenous businesses among her responsibilities in the TCS Pacific regional office, introduced her to the wider TCS network and became a mentor on international business strategy.
"She's been fantastic," says McLaren, noting that Van Hove "made me think bigger," helping to identify new customers, meet prospective partners and seek support from the TCS CanExport SMEs program.
With her background as a project‑manager in mining, McLaren has stuck sheafs of post‑it notes on the wall of her office, "staging" each round of suggestions she discusses in phone conversations with Van Hove. "It helps me move forward new ideas, rather than getting overwhelmed with all the steps," she explains, noting that Van Hove gives her a "huge list of homework" to complete. "I progress so much between each call."
Van Hove calls McLaren "a total go‑getter" who is collaborative, passionate, savvy and methodical in her export strategy. SMEs looking to expand internationally must focus on issues from certification and liability insurance to packaging and costing, she says.
Van Hove and Jérôme Pischella, the senior trade commissioner in Seattle, whose responsibilities include taking a lead on consumer products in Washington, Oregon, Idaho and Alaska, are helping McLaren and a handful of other Indigenous entrepreneurs deal with such matters. A consultant has been hired through a pilot project to advise the businesses on entering the U.S.
Pischella says SMEs "need to be able to invest the time required in order to be ready for a new market," while keeping up with domestic sales. They should especially look for new marketing channels, for example the TCS offers e‑commerce advice to businesses looking to start or enhance online sales.
Van Hove says entrepreneurs like McLaren "have a great story behind their business that connects with consumers, and the key is communicating it." Pischella agrees that storytelling is important. "It boosts your potential and opens doors," he says, noting that exports by such businesses are good for the Canadian economy and the Indigenous community.
McLaren says TCS support helps the Canadian brand and develops the ecosystem of Indigenous entrepreneurs. "We have a circle of support around us."
She's an advocate for rural and Indigenous women entrepreneurs, as founding chair of the Indigenous Women's Business Network. Through the Canadian Council of Aboriginal Business, McLaren has become an advisor to the TAP, which has started a special program for Indigenous businesses.
The TAP helped the award‑winning entrepreneur deal with issues such as international accounting, logistics and intellectual property. For example, in international markets she's decided to brand Raven Reads as Maarsii Trading. (Maarsii means "thank you" in Michif, she allows, "so we're sticking with the gifting theme.")
Other ideas for the company's expansion include making the subscription business more "customizable", venturing into bulk sales and creating a "shelf‑friendly" box of items, perhaps with a clear lid, to be sold directly in stores. It currently also has subscriptions for children aged 4 to 9.
McLaren is pleased the company has evolved to become "a trusted global brand and platform that raises the profile of others Indigenous entrepreneurs in Canada." Her goal is to reach 3000 subscribers by the end of 2021, then to double or quadruple the volume each year, with a vastly expanded supplier network.
Subscribe to: E-magazine and RSS Feed

Use #CanadExport