Canada–U.S.–Mexico Agreement simplifies procedures for Canadian exporters
The Canada–United States–Mexico Agreement (CUSMA) is celebrating its first anniversary with Canadian companies looking to reap its benefits with the assistance of Canada's Trade Commissioner Service (TCS).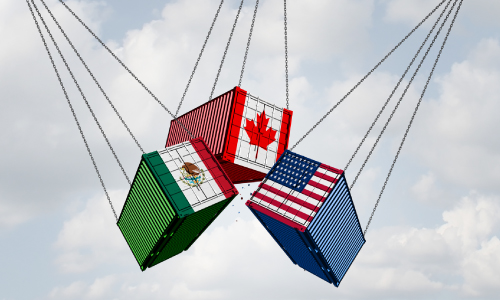 One year after CUSMA's entry into force, the renewed free trade agreement's customs administration and trade facilitation chapter is simplifying matters for small and medium‑sized enterprises (SMEs) looking to reach new consumers in the U.S. and Mexico, two attractive export markets that are opening up to trade as the COVID‑19 crisis eases.
CUSMA preserves key elements of the 1994‑NAFTA and incorporates new and updated provisions that seek to address 21st‑century trade issues and promote business opportunities for Canadians. Also known as the "New NAFTA," the agreement entered into force on July 1, 2020. It creates a more balanced environment for trade, supports high‑paying jobs and grows the North American economy, ensuring that 99.99 percent of Canadian exports to the United States and Mexico are eligible for duty‑free treatment.
Streamlined trade procedures
The streamlined trade procedures outlined in the agreement make the U.S. and Mexico more accessible destinations for Canadian SMEs looking to diversify their exports. In addition to shipping many products across the border tariff‑free, exporters can expect goods that meet the U.S.' and Mexico's import requirements to be released by customs as expeditiously as possible.
Unexpected complications, delays and costs can often arise when shipments are processed by customs administrations. Knowing the procedures, essential paperwork and causes of potential delays is paramount to conducting business in a predictable and transparent trade environment. Companies that are not aware of procedures may also expose themselves to penalties, complicate their relationships with buyers and miss out on the benefits of free trade agreements.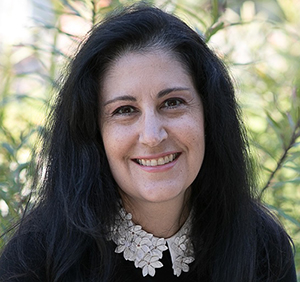 Dina Santos, Senior Trade Commissioner in Dallas
Trade agreement promises opportunities for Canadian small businesses
Dina Santos, the senior trade commissioner in Dallas, says the Canada–United States–Mexico Agreement (CUSMA) offers significant advantages to Canadian small and medium‑sized enterprises (SMEs).
She notes that the trade agreement has an SME chapter which includes "an emphasis on" strengthening collaboration on activities to promote SMEs owned by underrepresented groups. This underscores a commitment by Canada and the U.S. to "build back better together and reinforce our deeply interconnected and mutually beneficial economic partnership," she comments.
Free trade agreements especially offer security for such SMEs, Santos points out. "You're operating with a defined set of regulations and rules of how to do business in a specific country or region."
Companies can find information about CUSMA on the TCS website, and they can contact TCS regional offices in Canada to connect with TCS offices in the U.S. and Mexico.
The new CUSMA chapter on Customs Administration and Trade Facilitation builds upon the WTO Agreement on Trade Facilitation, the international baseline for provisions that facilitate the movement, release and clearance of goods. It establishes a framework that simplifies and seeks to standardize customs procedures throughout the territory. It addresses various parts of the customs process in the pre‑border, at-border and post‑border environments, with a goal of reducing red tape at the border and enhancing the volume of trade between the countries.
Among its new obligations and trade‑facilitation concepts are a commitment for the countries to apply fewer customs formalities to "express shipments" valued at less than CA$3,300 for Canada and US$2,500 for the United States and Mexico; to maintain a "single window" system through which traders may submit all import documentary requirements electronically. Limited exceptions include; to inform importers when there is a delay in the release of their goods; to allow for circumstances in which traders may correct errors without penalty; and to encourage customs officials to carry out their duties with professionalism and integrity.
A commitment to collaborate
Under the CUSMA chapter, its parties are committed to assisting each other in the enforcement of laws and regulations related to customs offences and to ensuring the accuracy of claims for preferential duty rates under the agreement. They also agree to strengthen their enforcement efforts and enhance cooperation to promote compliance and assist the customs administrations to prevent fraudulent acts from going undetected. The CUSMA partners have also agreed to continue to collaborate, exchange information and explore new and innovative ways to facilitate trade.
Benefits
CUSMA restores stability and predictability for Canadian workers, businesses and families, helping to support the economic recovery from the COVID-19 crisis, especially as its rules and regulations offer predictability and promote competitiveness in the North American market.
The agreement offers certainty for Canadian companies and will help those businesses re‑establish and diversify international customers and suppliers. CUSMA provides preferences to Canadian exporters, makes their goods and services more competitive, lessens their administrative burdens and may reduce fixed exporting costs.
For Canadian SMEs, CUSMA is not the only thing making the U.S. and Mexico attractive export markets. Trade commissioners at a total of 19 offices in those two countries play a huge role in making their markets great locations for Canadian SMEs to do business. TCS initiatives and events in the two countries are reinforcing the benefits of CUSMA and contributing to the economic recovery following the pandemic.
Dynamic opportunities in Houston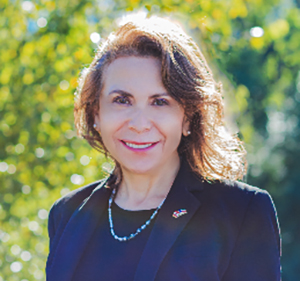 Maria Bofill, Trade Commissioner in Houston
"Opportunities are opening in the U.S.‑Mexico market," says Maria Bofill, a trade commissioner in Houston who covers the clean‑technology sector. She notes that Houston is the seventh‑largest metro economy in the U.S., and 23 Fortune 500 companies call it home. "It's an extremely dynamic economy looking at the future by aiming to become the energy capital—not only the oil & gas capital—of the world," she says. Texas also has a thriving economy "full of opportunities in the clean-tech sector for companies with innovative technologies."
Several upcoming events are planned in Houston for companies with cutting‑edge technologies at the scale‑up level, Bofill says. These include Energy Venture Day at OTC, to be held virtually on August 16, 2021, the Rice Alliance Energy Tech Venture Forum, to be held in person in Houston on Sept 15 and 16, 2021, and Canadian Innovation Days, planned for Houston in March 2022. The TCS has established partnerships with local organizations leading these initiatives to increase the probability of success for its clients, Bofill says, so companies should indicate to her if they are interested in participating.
She comments that the pandemic has complicated and disrupted supply chains worldwide, including in North America. "CUSMA has helped to deal with that disruption in a more efficient way, facilitating commercial exchanges in spite of limitations due to the pandemic."
Bofill feels that CUSMA will help the economic recovery from the crisis. "Having a smoother process and clearer rules is always positive, pandemic or not. But particularly now, CUSMA will help companies to navigate post-pandemic commercial exchanges by providing certainty in the region."
Automotive industry recovery in Mexico

Fernando Baños, Trade Commissioner in Guadalajara
Fernando Baños, a trade commissioner in Guadalajara who covers the high‑technology sector as well as the automobile industry, says CUSMA brings significant changes in the automotive sector, which points to the need for increased regional integration of production in North America.
There are new rules that involve thresholds for specific parts of automobiles, including batteries for electric vehicles. In addition, the agreement stipulates rules for content that must originate in locations where wages are above a specified value. Suppliers in this industry, especially those in Europe and Asia, must therefore source new North American suppliers for the core and principal parts of automobiles.
There are estimates that some US$35 billion worth of parts are currently imported into Mexico from non‑North American sources, Baños says. "A good portion of this production will gradually move to Canada, the U.S. and Mexico."
Mexico is Canada's sixth largest export market and third bilateral trading partner, he points out. Bilateral trade between the two countries has increased almost 10‑fold since the free trade relationship began.
Guadalajara is the economic hub of Central‑Western Mexico, Baños explains, and is a leading region in high technology, electronics manufacturing, food production and processing as well the automotive industry. The region includes the states of Guanajuato and Aguascalientes, which have a combined vehicle assembly capacity comparable to Canada's.
It is expected that the production of vehicles and automobile parts in Mexico will recover around 18% in 2021, he says. This is still below the maximum reached in 2019, but pre‑pandemic volumes are expected to resume in late 2022 or early 2023. Baños says the TCS in Mexico will organize an automotive business‑to‑business trade mission this coming autumn via videoconference. Each Canadian supplier will receive a personalized agenda based on selections made by manufacturers in Mexico and coordinated directly by trade commissioners.
The need to integrate more manufacturing in North America may provide momentum to suppliers still struggling with cancellations and delays of programs and trying to recover their pre‑pandemic production levels, Baños adds. "The gains across the supply chain will be important."
Key resources for CUSMA
The Government of Canada provides a number of resources for Canadian companies looking to find out more about the Canada–United States–Mexico Agreement (CUSMA) and how it affects their businesses.
The Canadian Trade Commissioner Service (TCS) helps Canadian businesses expand their reach with programs, services and an on-the-ground network in more than 160 countries around the world, including 19 offices in the U.S. and Mexico. Contact a trade commissioner in one of the regional trade offices across Canada or abroad for expert assistance for all your company's export needs.
Read CUSMA fact sheets for specific information for SMEs, customs administration and trade facilitation and temporary entry, as well as trade and Indigenous peoples.
Find practical information related to customs rules and procedures on the Canada Border Services Agency CUSMA website.
For specific inquiries regarding the rules of origin, please contact the Tariffs and Goods Market Access.
The Canada Tariff Finder is your tool for finding the tariff rate your company can claim when exporting to the U.S. and Mexico. It's easy to use and you can search the product by keyword or harmonized system (HS) code.
Keep an eye out for trade‑focused events and information sessions on CUSMA.
If there are questions on the text of the agreement itself, contact Global Affairs Canada's North America Trade Policy team.
For additional details regarding the agreement, visit Canada's official CUSMA webpage.
Subscribe to: E-magazine and RSS Feed

Use #CanadExport