Turn the key to unlock new connections and broaden your international reach
Getting prepared to bring your product to an international market can seem complex, and potentially overwhelming. Having somewhere close to home to turn for advice, support and connections is invaluable. That's where the regional offices of the Trade Commissioner Service (TCS) come in. Located across Canada, they provide a critical first step in getting connected to the many resources the TCS has to offer.
Finnegan Mwape, vice president of global sales for Measurand Inc.
Photo: Tyler Morency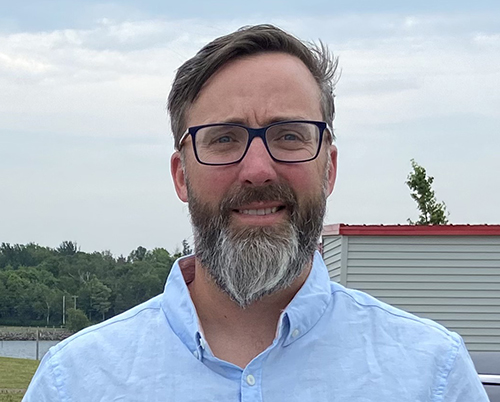 Charles Gaudet, trade commissioner at the TCS Atlantic regional office
Photo: Lori Black
For Measurand Inc., a geotechnical measuring instruments supplier headquartered in Fredericton, New Brunswick, the path to successfully selling their technology abroad started with introductions.
As the firm looked to bring its products to the international market, they turned to the TCS's Atlantic regional office. Finnegan Mwape, Measurand's vice president of global sales, says that the TCS "is a conduit into those parts of the markets where we may not have visibility or connections."
With the help of Charles Gaudet, a trade commissioner based in Moncton, and the support of a number of trade commissioners at TCS offices abroad, the company now has sales in some 50 countries around the world.
Gaudet says that Measurand, which first became a TCS client in 2013, "has been able to get into markets and get sales a lot quicker with the TCS" than on its own. He helps the company develop market‑entry strategies and makes "warm introductions" to his TCS colleagues in the field, telling them about the company, its product and its ability to do business abroad.
"A trade commissioner sitting in a country knows that market, they know the regulatory environment and they seek qualified opportunities for Canadian companies on a daily basis," Gaudet says.
In the Quebec regional office, Montreal‑based bblüv Group Inc. partnered with Natalia Wiatrowski, a trade commissioner who covers the e‑commerce and consumer goods sectors. From there, bblüv was able to sell its high‑quality and safe baby products to parents in 43 countries and counting.
"The help of the regional office has really opened up things that we might not have been able to do, and sped things along a lot faster than if we had gone on our own," says Michelle Cunningham, bblüv's director of sales.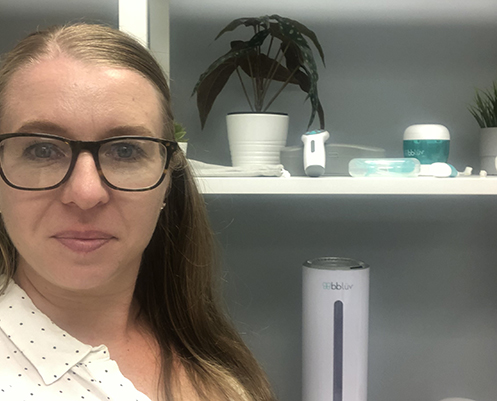 Michelle Cunningham, director of sales for bblüv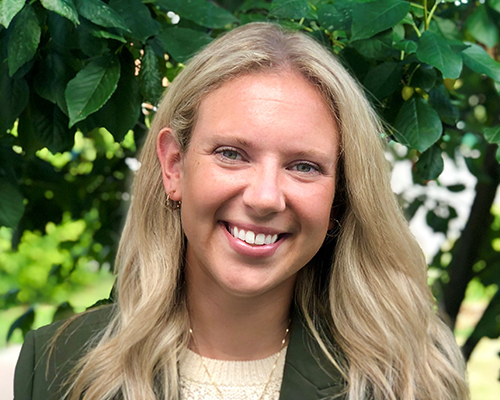 Natalia Wiatrowski, trade commissioner at the TCS Quebec regional office
In fact, the company's revenues grew by 60 percent in 2020, with as many as 70 percent of its customers outside of Canada. It plans to move into five additional countries in the foreseeable future. "International is our main business, so that's where we're putting a lot of our focus," says Cunningham.
"The beauty of working with a regional office trade commissioner is you don't have to keep telling your story out there in the wider network. They get to know you and they introduce you to the trade commissioners in the field, so that there isn't any lag time," Cunningham explains
She also notes that the trade commissioners on the ground are true experts. "They speak the language, they know their market, the different things like tariffs and duties, all the laws revolving around consumer products. That research is done for us on a deeper level than us doing it ourselves."
Cindy Porter, the marketing and funding manager for Team Eagle Ltd., says that "the TCS has been instrumental in helping us transition, pivot and move quickly to different products and different markets."
Team Eagle, an airfield operations equipment supplier based in Campbellford, Ontario, benefitted not only from the Ontario regional office's ability to make international connections, but also to help them make a quick and highly successful pivot during the COVID‑19 pandemic.
In 2015, Team Eagle met with Lisa Pogue, a trade commissioner at the TCS's Ontario regional office who covers the sector. Pogue helped the business increase its funding and explore new international markets.
However, when the pandemic hit the sector hard, Team Eagle developed a new product, turning ultraviolet lights used in hospitals into a portable lightboard that can be used to quickly sterilize the air and surfaces in the cabs of airport equipment.
Ben McKeown, commercial business manager of Team Eagle Ltd.
They began selling the product to customers such as police departments, fire stations, municipalities and car dealerships in Canada and the U.S., "and when we told Lisa about it, she said, 'Well, you guys need to take this everywhere,'" recalls Ben McKeown, Team Eagle's commercial business manager
Proven to kill the coronavirus and myriad other viruses and bacteria without damage to the electronics, Pogue connected Team Eagle with a partner in Germany to sell the product throughout Europe, with assistance from several Berlin‑based trade commissioners.
McKeown says that Pogue was "instrumental" in helping Team Eagle develop a Plan B, as well as in broadening their scope and reach beyond airport applications. "Lisa knows our business just as well as we do," he says, noting that there's a regular call where "we keep her up to date on absolutely everything we're doing."