Finding global success thanks to vital support close to home
The logistics of reaching international markets can be very challenging, particularly for small and medium‑sized businesses that don't necessarily have a strong network of global connections. Bridging that gap is crucial—and that's exactly how the regional offices of the Trade Commissioner Service (TCS) are helping Canadian businesses succeed abroad.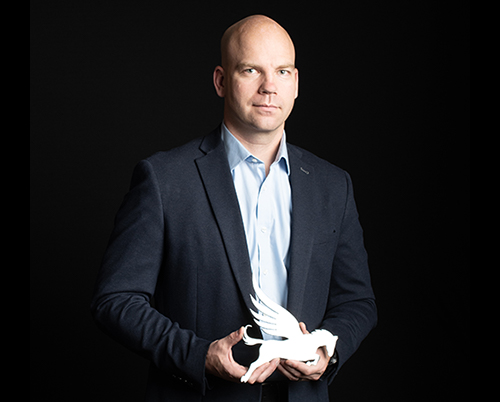 Cole Rosentreter, founder and CEO of Pegasus
Photo: Chris TT Thombs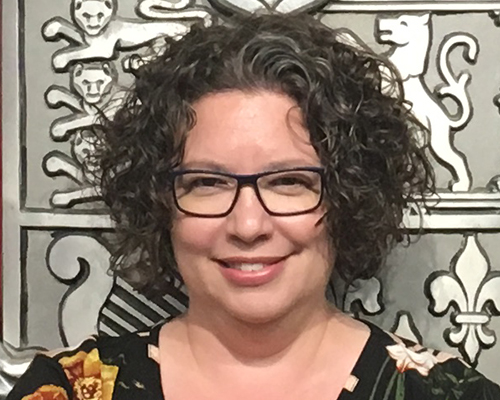 Amanda McNaughton, trade commissioner at the TCS's Alberta and Northwest regional office
Having a central resource for ideas, contacts, and support has been big benefit for Pegasus, an advanced aircraft and sensor solutions company based in Edmonton.
"The TCS has been an invaluable asset for us as a small company trying to reach out and engage with multinationals around the world," says Cole Rosentreter, Pegasus's founder and CEO. He considers Amanda McNaughton, a trade commissioner based in the TCS's Alberta and Northwest regional office, the firm's "lead" for Alberta. "A small company like us would have a hard time if we didn't have support from the TCS," says Rosentreter.
The company is working on raising funds by connecting with venture‑capital investors through the TCS, which Rosentreter calls a "force multiplier" for Pegasus.
"They're a network of personal connections who deeply understand their specific region, know who the players are and have relationships with them," Rosentreter says.
McNaughton, who is based in Calgary and covers the aerospace, defence and security sectors, says Pegasus has moved ahead "fairly dramatically" through an organized approach and by finding the right partners. It's exciting to be a part of that, McNaughton notes, particularly in Alberta where there's a need to diversify beyond the oil and gas sector into industries like aerospace.
Winnipeg‑based Cypher Environmental Ltd. has customers for its dust control and soil stabilization products in more than 50 countries around the world, on every continent except Antarctica. And Todd Burns, Cypher's founder and CEO, isn't done yet.
Todd Burns, president and CEO of Cypher Environmental Ltd
Photo: bdragency.ca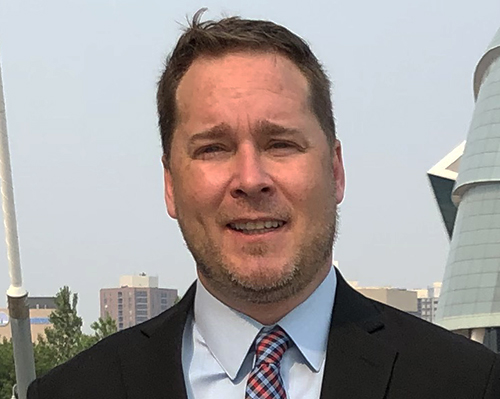 Ryan Collins, trade commissioner at the TCS Prairies regional office
Photo: Deborah Boyce
"Our Australian and Argentinian distributors have both talked about potential projects in Antarctica," he says. "If that happens, then we'll truly be everywhere."
It's one of many ambitious plans being both shared with and fostered by Ryan Collins, a trade commissioner at the TCS's Prairies regional office. Collins, whose sectors include infrastructure and clean technology, enjoys "coaching" Cypher on its export journey, noting that the company "wants my advice and works together with me on its international strategy."
"Ryan is helping to connect us to the world," says Burns, whose firm makes a growing range of products used in everything from mining and infrastructure to construction and transportation, and which perform well, save money and are environmentally friendly.
Finding the right markets and distributors to demonstrate the unique qualities of Cypher's products can be a challenge, says Burns. That's where Collins comes in, providing the company with leads on a wide range of markets. He makes detailed introductions to trade commissioners on the ground in potential new markets and organizes regular "reacquaintance" calls to existing ones.
"Ryan is supportive of our needs outside of the standard Monday‑to‑Friday, nine‑to‑five hours," Burns says. "He's very approachable, very reachable. In fact, Ryan communicates with us with an ease at which it almost feels as though he's a member of our team."
In Vancouver, Ionomr Innovations Inc. has partnered with the TCS's Pacific regional office to work in strategic markets around the world.
Ionmr, founded by Ben Britton, now the company's chief strategy officer, and Steven Holdcroft, Ionomr's scientific advisor, uses technology developed by the two to produce hydrogen as a source of clean energy. Their solutions are durable, efficient, cost‑effective and green, free from toxic legacy chemicals often used by hydrogen technologies.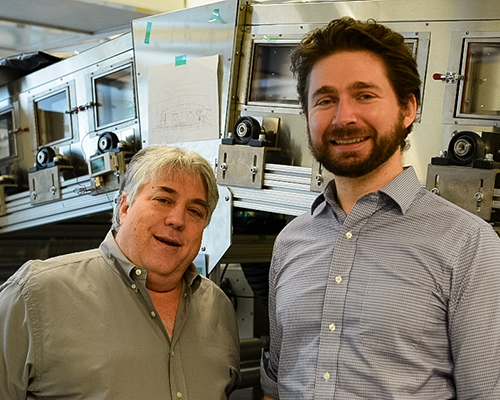 (L‑R) Bill Haberlin, CEO, and Benjamin Britton, chief strategy officer, of Ionomr Innovations Inc.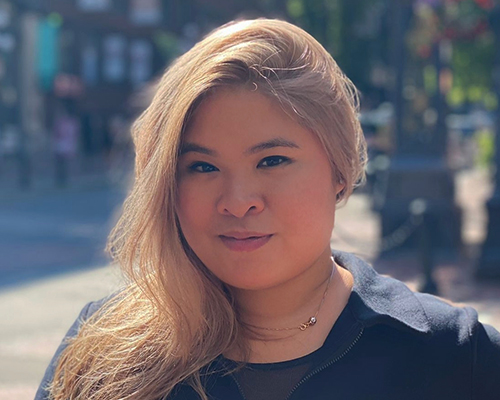 Serena Ko, trade commissioner at the TCS Pacific regional office
The firm is part of a growing movement to accelerate the adoption of hydrogen as a clean fuel source worldwide. The global market for hydrogen fuel is estimated to reach more than US$2.5 trillion per year by 2050, and Britton says that estimate is on the conservative ide.
Since its founding in 2017, Ionomr has worked closely with the TCS. Now, under the guidance of Serena Ko in the Pacific regional office, the company is in contact with trade commissioners in more than 25 international markets.
Ko, who covers hydrogen fuel cells and smart‑grid technologies as part of the Pacific regional office clean‑technology team, calls Ionomr a "super user" of the TCS, working closely with her to achieve their international business development targets.
"Serena is absolutely fundamental to getting the word out to her colleagues around the globe about why our material is unique," says Bill Haberlin, Ionmar's CEO.
"As any startup company trying to change the world, we don't have infinite resources. We can use the TCS to open doors and make introductions to places where the doors don't open easily. We look at them as an extension of our organization."
Subscribe to: E-magazine and RSS Feed

Use #CanadExport