Canadian ingenuity brings Expo 2020 Dubai to life
World fairs, or Expos, are an opportunity for countries to come together under a particular theme to share ideas and envision the future. Canada has played host to two — Expo 67 in Montreal, and Expo 86 in Vancouver. For many Canadians, Expo 67 in particular remains a defining moment in the story of Canada. Normand Charbonneau, one of Expo 67's 50 million visitors, recalled that "it transformed Montréal, profoundly transformed people in my generation."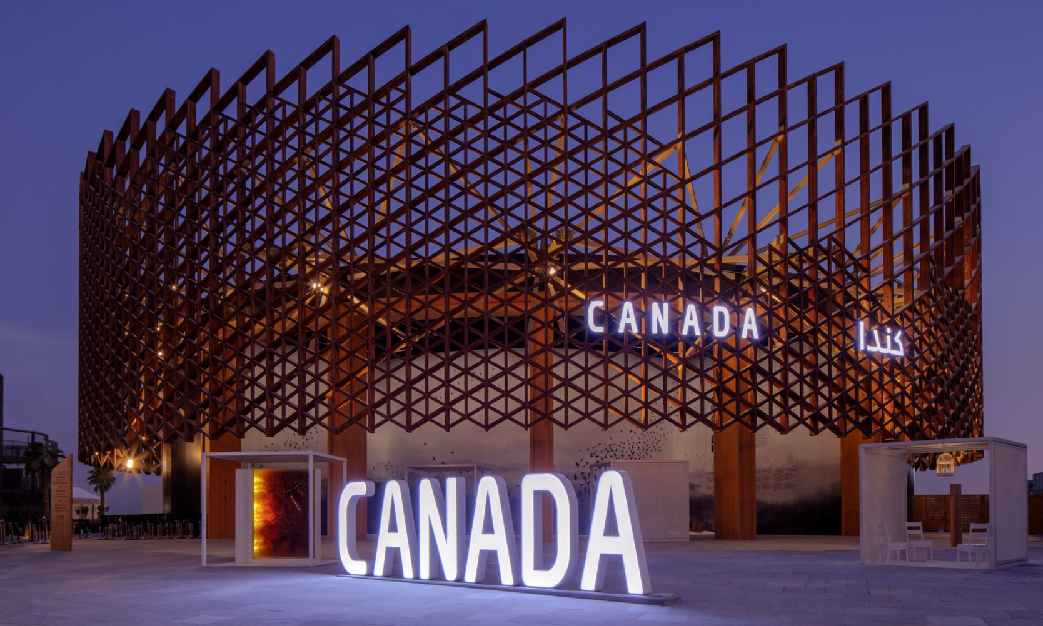 Expos continue to be a valuable venue for showcasing Canadian creativity, ingenuity and expertise. And the current one, the first to be held in the Middle East and one of the first major events to take place since the onset of the pandemic, presents a vital opportunity to showcase Canada as a global player in navigating the challenges COVID-19 has brought with it.
"Canada's presence at Expo 2020 Dubai will further demonstrate what many around the world already know: Canada is an ideal place for business, investment, education, tourism and immigration," said Mary Ng, Minister of International Trade, Export Promotion, Small Business and Economic Development.
The Expo, which launched on October 1, 2021 and will run until the end of March 2022, signals a return to in-person international events, having been postponed from the planned start date in 2020. Canadian companies have played a critical role building not only the Canada Pavilion, but also important installations across the Expo site.
Global Affairs Canada is leading Canada's participation at Expo 2020 Dubai. The pavilion is 1,364 square metres, and welcomes an average of 2,750 visitors per day. It includes various Canadian art installations, an interactive sound and light experience, a movie displayed in a 360-degree theatre, as well as cultural programming curated by Canada's National Arts Centre.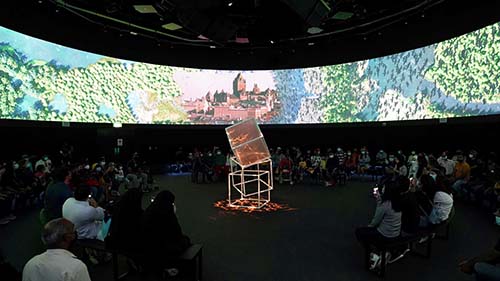 "Our theme, The Future in Mind, is an invitation to reflect on how to address emerging challenges and seize opportunities for innovation," said Marie-Geneviève Mounier, Commissioner General of Canada for Expo 2020 Dubai.
"Canadian architecture, project management and building construction firms have actually designed key components of the Expo site — they've made their mark on the shape of Expo," says Lindsay Margenau, Canada's Senior Trade Commissioner in Dubai.
"The Canada Pavilion is the work of Ontario and British Columbia-based firms: Moriyama & Teshima Architects served as the lead designer of the venue, EllisDon was awarded the contract to design, build and maintain it, while the team of NGX Interactive, Lord Cultural Resources and Kubik created the exhibit. The Pavilion design showcases Canadian ideas, innovation and technology while respecting and working with regional construction practices. This collective effort created a unique platform to tell the story of Canada on a world stage through our participation at the Expo", according to Tchad Joiner, Director of the Pavilion.
Beyond the Canada Pavilion, there are a number of other Canadian installations and innovation present at Expo 2020 Dubai. For example, Crystal Fountains of Ontario designed and installed 20 water fountains across the Expo site. Canadian technology also lights up the Al Wasl Plaza dome, the heart of Expo, with over 250 Christie projectors and lighting solutions by Saco echnology. Ontario company IBI Group assisted in the event transport operations plan, linking parking facilities with the Expo 2020 site. Pliteq supplied a recycled rubber flooring system to the Terra Sustainability Pavilion at Expo 2020. And the @Expo2020Dubai Twitter and LinkedIn content are all managed using BC-based Hootsuite technology.
Margenau notes that because many Canadian companies use the United Arab Emirates (UAE), and Dubai in particular, as a hub for their regional operations, it was a natural opportunity to showcase their business acumen on such an important global stage.
Notably, more than 150 Canadian companies from numerous sectors have a presence in the UAE, and Expo 2020 Dubai offers companies a chance to get in touch with buyers across the region. "Expo offers an opportunity for Canadian companies to start getting back out there and into meetings they might have missed over the last 18 months. Whenever you put innovative Canadian companies in a room with local partners, you get good business results," says Margenau.
The Canadian Trade Commissioner Service (TCS) is actively leveraging the opportunities presented by Expo to support Canadian businesses. According to Margenau, more than 30 trade missions and delegations will take place during the six months that Expo 2020 Dubai runs, making use of the Canada Pavilion for business networking events and private meetings. Canadian businesses are being connected to commercial-focused events in the UAE, and the TCS is able to engage with foreign delegations who are also visiting Expo at the same time.
At the core of Canada's presence at Expo 2020 Dubai is the story of sustainability. The Canada Pavilion will take the opportunity to introduce all visitors to Canadian views on sustainability and the need to take action to address the world's most pressing challenges.
In fact, several Canadian businesses were awarded Expo Live Innovation Impact Grants by Expo 2020 Dubai, designed to fund and promote creative solutions that improve lives while preserving the world. Ontario-based Enersion Inc., which develops green HVAC and chiller technology, is one of three Canadian recipients of the grant. The other Canadian recipients are Plastic Bank, a British Columbia-based social enterprise that enables the exchange of plastic waste for money; and Attollo, an information technology company based in Ontario that uses audio-visual enabled stickers to improve language and vocabulary skills for children around the world.
Margenau notes that, coupled with numerous other trade missions and delegations focused on the region, the Expo "really offers the opportunity for local partners to learn about Canadian capabilities, and generate awareness."
Get more information on the TCS's participation in Expo 2020 Dubai, and Canada's presence at the Expo.