Spotlight from the Field: The TCS in Mexico City
With the second‑largest economy in Latin America, abundant natural resources, a world‑class manufacturing sector and proximity to Canada, the Mexican market offers many advantages and opportunities for Canadian companies.
Then there's Mexico's remarkably open economy, with 14 free trade agreements involving 50 countries, as well as its rising consumer class and a long history of ties with Canada. Add to that the assistance of the Canadian Trade Commissioner Service (TCS) team in Mexico City "and you have an unbeatable combination," says Mark Richardson, the Senior Trade Commissioner in the country's densely populated, high‑altitude capital.
Richardson is responsible for leading the TCS program across Mexico, with a network that includes offices in Mexico City, Guadalajara and Monterrey. In Mexico City, he gives credit for the success of the TCS to a hardworking team that helps companies hit the ground running.
Canada and Mexico have had strong ties for more than 75 years, he says. "There is a natural affinity between Mexicans and Canadians in our shared experiences with our neighbour, the United States." Our relationship "really took off" with the North American Free Trade Agreement (NAFTA) in 1994, Richardson notes. In NAFTA's 25‑plus years, total merchandise trade between Canada and Mexico increased eightfold, reaching $44 billion in 2019.
The subsequent Canada–United States–Mexico Agreement (CUSMA), which is also known as the "New NAFTA" and came into force on July 1, 2020, locked in those tariff benefits and brought further advantages, such as chapters on digital trade and intellectual‑property protection. Mexico's other free trade agreements include the Comprehensive and Progressive Agreement for Trans‑Pacific Partnership, of which Canada is also a member. Richardson points out that Canadian exporters can choose the agreement that provides the most favourable treatment and protection.

Mark Richardson, Senior Trade Commissioner in Mexico City
Photo: Sarah‑Lee Richardson
The TCS team in Mexico City works with Canadian companies of all sizes, he says, and makes a special effort to design initiatives that help small and medium‑sized enterprises (SMEs). These include firms led by people from groups that have traditionally been under‑represented in international trade, such as women‑owned and Indigenous‑owned businesses.
CUSMA is also helpful in this regard, with a chapter on SMEs, he says. "It's a more inclusive agreement, and all three countries are working hard to ensure that underrepresented groups can find opportunities for their businesses to grow."
Priorities and proximity
Mexico has a population of nearly 130 million people and is considered the 15th&nbp;largest economy in the world, Richardson notes. "As Mexico is such a large market, Canadian capabilities across our economy match up well with Mexican needs."
With $41.5 billion in merchandise trade in 2021, Mexico is Canada's third‑most important bilateral trading partner, after the United States and China. In 2020, the total value of Canadian direct investment in Mexico was $28.8 billion, up 7.3 percent from 2019.
Richardson notes that priority sectors in Mexico include automotive, aerospace, information & communications technology (ITC), oil and gas, mining, clean technology, creative industries, life sciences, agriculture & agri‑food, infrastructure and education.
It's hard to top Mexico for proximity to Canada, he says, "and in today's world of supply‑chain disruptions due to the COVID‑19 pandemic, that becomes even more important." These disruptions are resulting in some "near‑shoring", companies moving their production from Asia to Mexico, and he notes that Canadian manufacturers are already present in Mexico, notably in the automotive and advanced‑manufacturing sectors.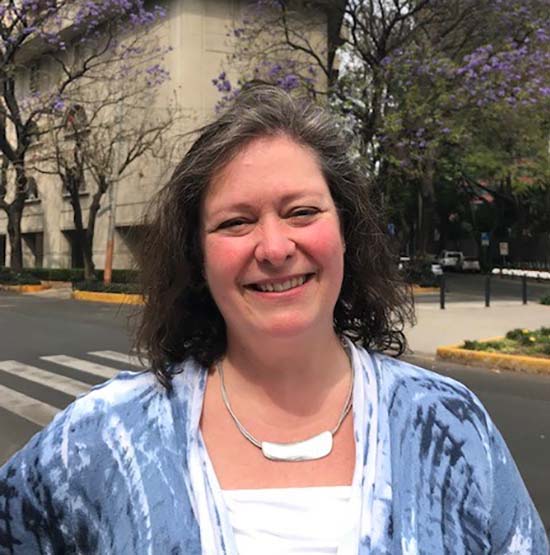 Geneviève Dionne, Trade Commissioner in Mexico City who covers the agriculture and agri‑food industries.
A wide range of export opportunities
Mexico was Canada's fifth‑most important destination in 2021 for merchandise exports, including motor vehicles and parts, oilseeds, meat, machinery and aluminum.
There's been an uptick in interest in the agri‑food market in Mexico, where health‑and‑wellness trends are opening the door for new opportunities in the food‑processing industry, says Geneviève Dionne, a Trade Commissioner in Mexico City responsible for the agriculture and agri‑food industries.
While agricultural exports to Mexico have traditionally involved commodities like grains and animal feed, "we see a growing interest for Canadian gourmet products, high‑quality pet food and innovative food ingredients," she says.
There is growing demand in Mexico for healthy foods, health products and organic goods, Dionne notes. There are also opportunities for companies offering IT solutions to support food processing.

Anne‑Marie Parent, Trade Commissioner in Mexico City who oversees the TCS team focused on sectors including ICT.
Photo: Rubén Lugo
Anne‑Marie Parent, a Trade Commissioner in Mexico City who oversees the TCS team focused on sectors including ICT, says there is increasing demand for technologies and services that help businesses in their digitalization efforts.
With more than 4,000 companies, Mexico's ICT sector grew eight percent in the third quarter of 2021, Parent notes. There is a growing market for companies with knowledge in telecommunications, tech manufacturing and services.
"Pressing digital transformation needs in Mexico have created opportunities for Canadian tech suppliers offering a wide array of digital technologies, from e‑learning platforms to cloud‑based enterprise and connectivity solutions," she says. Analysts predict that corporate ICT spending in Mexico will increase by 5.5 percent in 2022. Sub‑sectors where Canadian exporters have opportunities include e-commerce, fintech and industry 4.0, as well as cloud and enterprise solutions.
Fred Caldwell, a Trade Commissioner in Mexico City overseeing the clean‑technology, energy and life‑sciences sectors, says there's interest in the adoption and implementation of clean technologies for mining, oil and gas, infrastructure and manufacturing. There is also demand for energy‑efficiency solutions for industrial end‑users.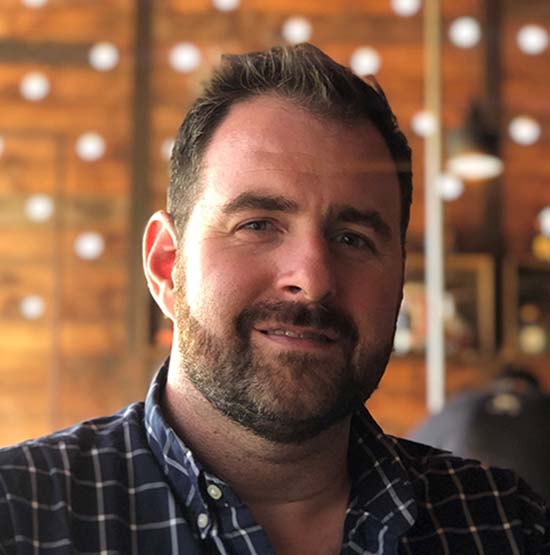 Fred Caldwell, Trade Commissioner in Mexico City who oversees the clean‑technology, energy and life‑sciences sectors.
Photo: Johann Quiroga
"Although there are significant regulatory hurdles for Canadian exporters, Canada is well‑positioned to seize opportunities in the private sector in Mexico," Caldwell says. He notes that Canadian clean‑technology developers have proven their capacity for practical, results‑driven innovation in fields such as water and wastewater, and green mining. "Canadian firms are considered high‑quality options, both as suppliers and as partners."
Richardson says that on the education front, despite the challenges of the pandemic, "we're seeing strong and resurging demand for study options in Canada," from secondary institutions to language training.
In automobile parts manufacturing, although production has not yet recovered to pre‑pandemic levels, CUSMA's stringent rules of origin provide opportunities for Canadian exporters, he says, particularly the 60‑plus Canadian suppliers with factories in the country. "There is especially an opportunity for smaller Canadian companies to integrate into the automotive supply chain."
A booming startup ecosystem
Mexico's startup and venture-capital ecosystem is booming. A Canadian Technology Accelerator (CTA), part of a global business development program offered by the TCS in a dozen tech hubs around the world, started operations in Mexico City in 2019.

Luis González, Trade Commissioner responsible for the CTA program in Mexico City
Luis González, the Trade Commissioner responsible for the CTA program in Mexico City, says its goal is "to give high‑potential Canadian startups and SMEs the opportunity to understand, explore and access the Mexican market, as well as its technology and innovation ecosystem."
A cohort of eight to 12 companies participates in the CTA for an average of three months, he says, and all programming so far has been virtual, given pandemic travel restrictions. The program offers market‑preparedness lessons and business‑to‑business meetings with potential partners, clients and distributors, as well as mentorship sessions with industry leaders and experts.
The TCS team in Mexico City has delivered three successful CTA cohorts, says González, two of them focused on smart cities and one on agricultural technologies. A fourth involving women‑led digital health companies is currently underway.
Challenges? The TCS has your back
Richardson says that despite the COVID‑19 pandemic, interest in the Mexican market has "remained dynamic." Although Mexicans prefer face‑to‑face meetings, "we have seen tremendous innovation in online meeting platforms that facilitate digital use."
As the pandemic progressed, the TCS office and Trade Commissioners themselves switched to virtual trade shows and missions, he says. "We were pleasantly surprised at the positive participation rates by Canadian companies interested in the market." Given the success of this virtual model, "we want to ensure that we are able to maintain some virtual or hybrid programming as we go forward, to ensure that more Canadian companies are able to test the waters here in Mexico."
Richardson cautions that Canadian firms doing business in Mexico can encounter security issues and corruption hurdles. "We ask that companies be prepared for these challenges in some parts of the country and some sectors," he advises. "We encourage companies to engage a local broker or enter into a joint venture when possible."
The TCS maintains close connections with the Mexican government and industry associations to encourage compliance with Mexico's trade obligations, Richardson says. "We work hard to ensure a predictable operating environment for our companies."
Troubleshooting is a core service of the TCS, he says. "It's important for our exporters to know that we have their back, and we work with companies to find ways to resolve challenges they may have."
A look at opportunities ahead
What's ahead for Canadian companies doing business in Mexico? Richardson says while firms from Canada have successfully penetrated the market, there are opportunities for a much larger market share, mainly in upstream and midstream industries.
For example, in the infrastructure sector, companies should focus their efforts on intelligent transportation and mobility, smart buildings and green infrastructure, power generation and transmission, water and wastewater treatment, smart energy systems, and health and education facilities.
Richardson's overall advice is to embrace Mexico and "be prepared for 'getting to know you' time," rather than expecting immediate responses or quick wins.
"Mexicans like to know their business partners," he adds. "With experience in the market—and taking advantage of the insights of our Trade Commissioners—Canadian exporters will also be able to better understand when a 'yes' means genuine interest, or when a Mexican company is just being polite."
Are you interested in exporting to or doing business in Mexico? Contact the TCS team in Mexico City for more information.
TCS support in Mexico City
The Canadian Trade Commissioner Service (TCS) team in Mexico City has been working with colleagues in the network to bring export success to Canadian companies. Some examples:
Manitoba's Floating Leaf, known for its unique wild rice blends, took part in February of 2021 in the first virtual Taste of Canada event, organized by the TCS in Mexico City in collaboration with the TCS in Guadalajara and Monterrey. The company, which was introduced to the Mexico market by the TCS's regional office for Manitoba and Saskatchewan, met 19 key contacts over three days and has made inroads with one of Mexico's most important retailers. Floating Leaf is expecting its first sale and has three other potential customers.
At the 2019 International Mining Convention in Acapulco, a matchmaking session organized by the TCS in Mexico City provided an important connection for Trojan Tire of Burlington, Ontario. The company, which makes a patented tire‑fill system, met with Mexico's Llantas Gigantes, which distributes tires for heavy machinery in the mining, construction, port and steel industries. The two have signed a distribution agreement to cover the northern part of Mexico.
VIION Systems of Victoria, BC, designs and manufactures intelligent cameras for speed enforcement, traffic‑flow studies, stolen‑vehicle recovery and automatic licence plate recognition. It's one of 10 Canadian companies that participated in a Canadian Technology Accelerator program focused on smart cities in the fall of 2021, jointly organized by the TCS offices in Mexico City and Madrid. There VIION met SEMEX, a Mexican company that makes solutions for road and traffic control. The two have signed a non‑disclosure agreement, with the objective of doing business together.