Program helps Black‑led tech startups hit the ground running in dynamic Los Angeles market
Making the leap to exporting a product or service can be challenging for many entrepreneurs. For those who identify as visible minorities, pursuing markets abroad can be even more daunting, given systemic barriers, limited access to financing and a lack of culturally relevant programming to help.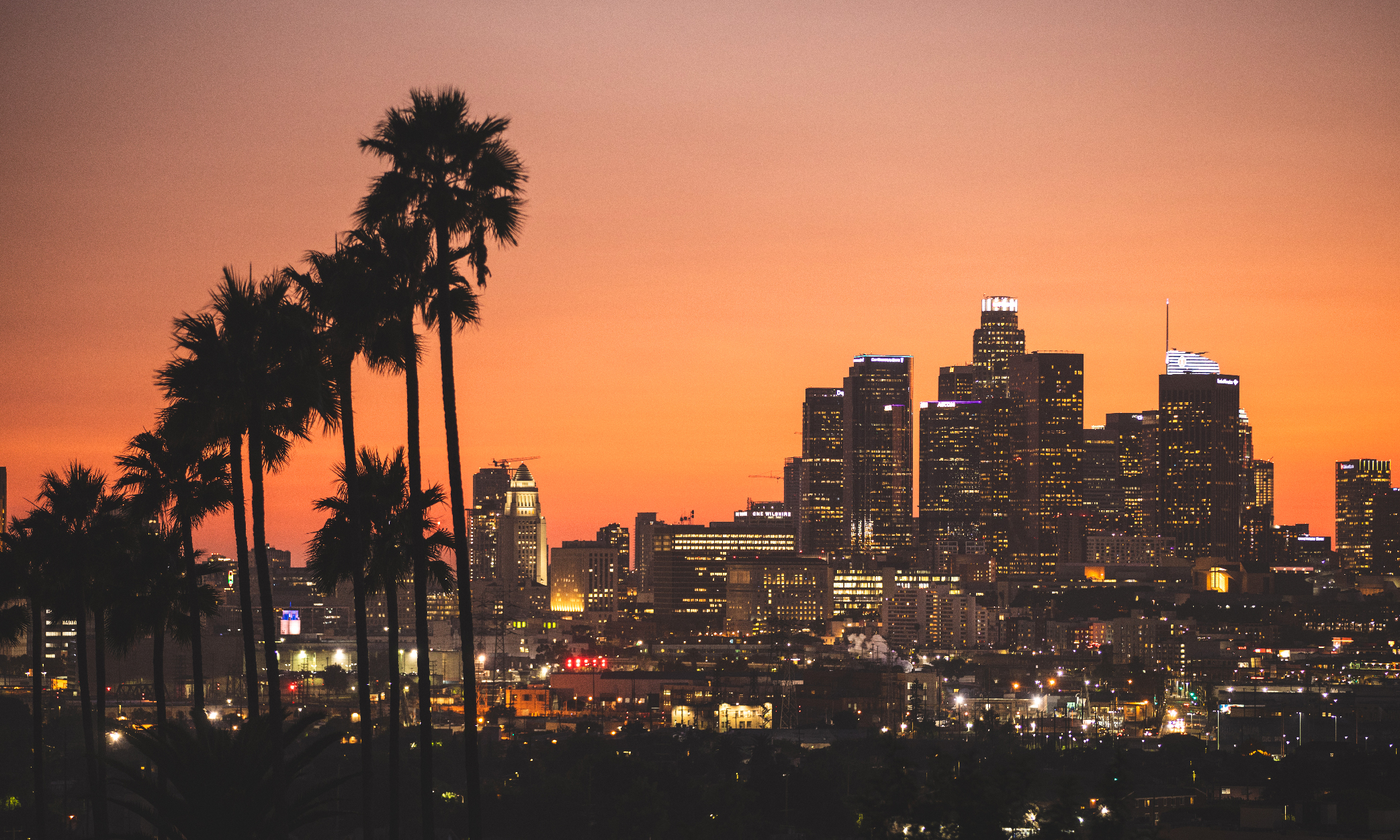 A unique accelerator in Los Angeles has begun offering high‑intensity services to early‑stage, technology‑focused Canadian companies led by Black entrepreneurs who are looking for growth, capital and commercial opportunities in the Southern California market and beyond.
Set up by the Canadian Trade Commissioner Service (TCS) in LA, the SoCal Black Tech Express pilot program is currently helping five such businesses navigate potential industry partners, investors and top‑tier customers there. In virtual sessions held over 12 weeks, the participants are learning about everything from customer discovery and management to thriving in LA's venture capital, legal, marketing, sales and communications ecosystems.
"It can be very different from Canada," says Mourad Ratbi, a Trade Commissioner based in LA who covers science, technology and innovation for the TCS in Southern California, Arizona and Nevada. "This is the richest area in the world as far as finding venture capitalists and private‑equity stakeholders, but it's also quite complicated."
He says the competitive program provides mentorship and advisory services targeted to each company's needs. Participants must be registered Canadian companies with products or services relevant to the local Southern California ecosystem. They should also be revenue‑generating or have secured some institutional funding, with at least one Black founder or executive. The current cohort of companies was recruited in collaboration with TCS regional offices across Canada, Black chambers of commerce and other partners.
The virtual sessions include workshops and talks by local experts and mentors, matchmaking events, and introductions to key venture‑capital players. The program will conclude in a demonstration day at the end of March where the entrepreneurs can apply their learnings and showcase their companies' unique offerings to potential strategic U.S. partners.

Stacyann Russell, founder and CEO of The Daraja Collective
Throughout the program there are weekly one‑on‑one "check‑ins" with Ratbi and Stacyann Russell, an innovation and startup strategist contracted by the TCS to help support the program. Russell, founder and CEO of The Daraja Collective, a company in LA that provides services for entrepreneurs, startups and organizations for underserved communities, says SoCal Black Tech Express was created following a market study that showed a need for better access to support programs for founders of colour.
"We need to think a little bit deeper about what it means for people to participate in the entrepreneurial ecosystem," says Russell, who helps design and facilitate the sessions and acts as a coach for participants. Lessons range from "what it means to be diverse and doing business in the U.S." to identifying all the different players in the ecosystem.
"This is about changing lineage in communities that may not have had access in the past," says Russell, who is impressed with the SoCal Black Tech Express participants. "These five startups are literally blowing my mind," she comments. "They're eager, they're hungry, they are doing the work. I'm enjoying watching them grow; they're making leaps and bounds."
For example, Dacia Rohlehr, CEO of Paws En Route, an app‑based full‑service pet transportation company, says the program is "speeding up my plans to get into the U.S, by allowing me to get answers to questions that are really critical."

Dacia Rohlehr, CEO of Paws En Route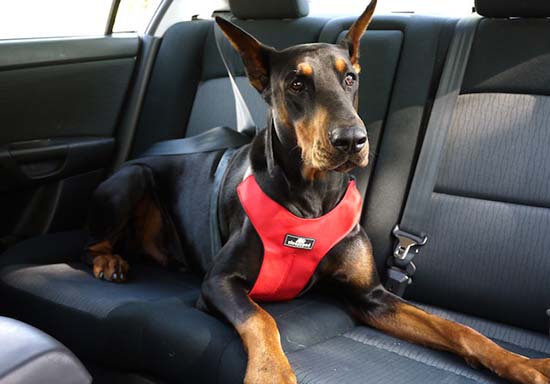 Dog in harness
Photo: Paws En Route
Seeing a need for the service when she couldn't get a ride for her sick dog to go from one emergency veterinary clinic to another, Rohlehr founded the company in 2017 in Toronto and started operations in 2019. Paws En Route uses sophisticated technology to allow people to book trips for animals that include dogs, cats, rabbits, birds and even rats, potbelly pigs and geckos.
With a background in corporate finance and as co‑owner of a boutique management‑consulting firm, Rohlehr launched the company with her own funds and has raised some capital. Paws En Route currently offers services across Quebec, Ontario, Alberta and British Columbia. Rohlehr has an aggressive strategy to scale the business and its operations in 10 cities in Canada as well as 50 metropolitan centres in the U.S., and hopes to be up and running south of the border within four months. She has also registered the company trademark in the United Kingdom, with a plan to tackle that market next.
Raising financing is the biggest hurdle for Black‑owned and women‑owned businesses, she says. "The amount of capital that's available out there is minuscule."
SoCal Black Tech Express has helped Rohlehr think big. "You can't take what you know in Canada and just apply it to the U.S.," she notes. Through the program, Paws En Route and the other companies have been linked with Brand LA, a non‑profit organization that provides support and mentorship in areas including marketing, strategic planning, communications and outreach.
She says the TCS has offered invaluable assistance, from its vast network of connections to the credibility it fosters. "By having contacts and having the Canadian government behind the company, it takes that burden and that stress away, because now you have a team that you can turn to," says Rohlehr, who has made an important contact with a major pet‑product retailer.
Ratbi says Rohlehr's company is "already having outstanding growth here." He points out that LA is a highly competitive and dynamic market. "There's a super fast‑moving culture around here when it comes to going after institutional capital, going after enterprise contacts and trying to nail some deals."
The program's sessions bring in specialists from investors to representatives of corporate America "who share the secret sauce and the dos and don'ts in order to become a significant player in this ecosystem," he says.
Patrick Courcelles, a Trade Commissioner in LA who covers clean technology and helped to set up the SoCal Black Tech Express pilot, says there's a plan to hold another such program next year. The ultimate goal is for the TCS to expand the model to focus on other groups who are traditionally underrepresented in international trade, including women, Indigenous Peoples, Hispanic people, LGBTQ2+ and young entrepreneurs. "LA is a market where this makes a lot of sense," Courcelles says.
Ratbi hopes such programs will bring participants "to the next level of maturity," and lead them on the path to significant growth. "The idea is to open doors to further investment, while helping them develop their best capabilities, their offers and a whole new market—the best market," he says. "If they are successful here, they can be successful anywhere else around the world."
He notes there are more and more efforts focused on diversity, equity and inclusion in venture‑capital and private‑equity firms, as well as family offices, that can help companies expand globally.
"There's some very encouraging signs," he says, noting that the TCS network is ready to help. "We are here to support exporters, we are here to provide qualified contacts and we are here to take their calls in international markets."