Spotlight from the Field: The TCS in São Paulo
It's one of the largest economies in the world, an active market that has a history of trade with Canada dating back more than 120 years. For Canadian companies looking to export goods and services in sectors from agri‑food and infrastructure to artificial intelligence and cleantech, Brazil is ripe with opportunities. And the Canadian Trade Commissioner Service (TCS) in São Paulo — as well as its network of offices across the country — is the place to start.
"Brazil is the undisputed economic powerhouse of South America," says Elise Racicot, Canada's Senior Trade Commissioner in São Paulo. She leads a TCS team that spans six trade offices (in São Paulo, Rio de Janeiro, Belo Horizonte, Port Alegre, Recife and Brasilia), working in collaboration with colleagues from Export Development Canada (EDC) and other organizations and programs "to ensure the best possible results for Canadian companies."
Racicot says Canada shares a lot with Brazil, "as continent‑sized democratic countries, with immigration‑based rich and diverse populations and as custodians of large strategic natural resources." The two have enjoyed more than 80 years of diplomatic ties, but our trading relationship is even older. Canadian giant Brookfield Asset Management Inc. became active there starting in 1899 with its establishment as the São Paulo Tramway, Light and Power Company, constructing and managing electricity and transport infrastructure in the country. Brookfield continues to be an important Canadian investor in Brazil, with assets in a wide array of sectors, including renewable energy and water.
São Paulo, the country's vibrant financial base, has a population of 22 million, making it the world's fourth‑largest metropolitan centre, but it is also green and lush, Racicot says. "It is a place of opportunities, with people converging to take advantage of all it has to offer, from business and investment deals to great culture, gastronomy and shopping."
A strong market for Canadian companies large and small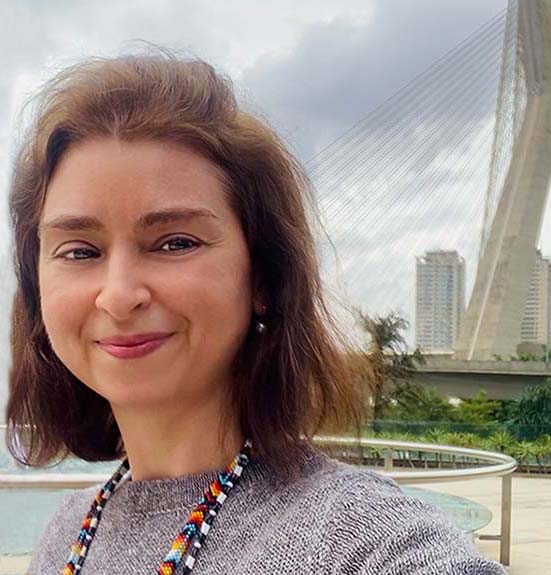 Elise Racicot, Senior Trade Commissioner in São Paulo
The country has a strong market, with a relatively young population of 213 million and boasting an important middle class. Brazil is rich in resources, including agriculture, mining, oil and gas, and forestry, but it also has advanced industries such as aerospace, automotive, energy and infrastructure.
It dwarfs the rest of Latin America in terms of research and development, has a quickly growing innovation ecosystem, a healthy venture‑capital pool and counts important investments from multinationals from around the world, providing valuable value‑chain opportunities.
Canada's trade and investment relationship with Brazil has seen steady growth recently, Racicot says, which is "both impressive and indicative of a closely woven relationship."
Brazil is Canada's largest trading partner in South America, with $2.3 billion worth of merchandise exports to the country in 2021, an increase of 5.4 percent from 2020. Two‑way trade totalled $8.9 billion in 2021, an increase of 12.3 percent from 2020. Canadian investment in Brazil sits at $11.1 billion, while Brazilian direct investment in Canada is valued at more than $15 billion, making it the 14th largest investor in Canada. Brazil is also one of five countries with which Canada has a Science, Technology and Innovation Agreement.
Canadian enterprises doing business there include large portfolio investors and pension funds, agri‑food and extractives companies, Tier 1 firms in a variety of manufacturing sectors, including aerospace and automotive, as well as a growing number of small and medium‑sized enterprises (SMEs), especially in the technology and services space.
The top Canadian exports to Brazil are led by metal ores and non‑metallic minerals, but they also include high value‑added aerospace products and services. Such exports have seen a steady increase over the past four years, Racicot says, driven by the expansion of Brazil's agriculture sector, which is responsible for more than one quarter of Brazilian GDP, as well as a thriving aerospace industry and the modernization of the country's infrastructure. She notes that the trade statistics do not always fully reflect Canada's economic relationships in Brazil for various reasons, including the fact that many Canadian companies choose to invest locally, as a means to enter the market.
Opportunities in energy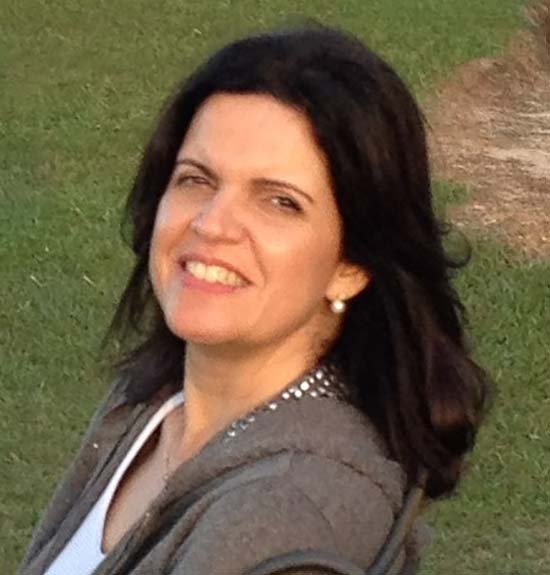 Laura Netto, Trade Commissioner in Rio de Janeiro
Laura Netto, a Trade Commissioner in Rio de Janeiro who is responsible for the energy sector in Brazil, says the TCS has been working to increase awareness of Brazilian opportunities in Canada and to position Canada in Brazil as a leader in the development of advanced technologies in the electricity sector.
"Brazil and Canada have great synergies — such as the use of hydroelectricity and long-distance transmission lines — and some of the same challenges, therefore the two countries have great potential to improve trade relations," Netto says. At the same time, she notes that Canadian suppliers "tend to prefer the easier U.S. market, despite the great opportunities the Brazilian market offers."
She advises Canadian companies to show a commitment to the Brazilian market. Finding a good local representative is a helpful initial strategy, says Netto, who points out that English is not widely spoken in Brazil, even at senior corporate levels. "Having a local point of contact not only facilitates communication, it flags to Brazilian buyers that the international supplier is trustworthy and committed."
Follow-up is critical, adds Netto, especially as Brazilian utilities are accustomed to American and European suppliers, "most of which have a local presence and tend to be very competitive in their marketing efforts."
An aerospace value‑chain powerhouse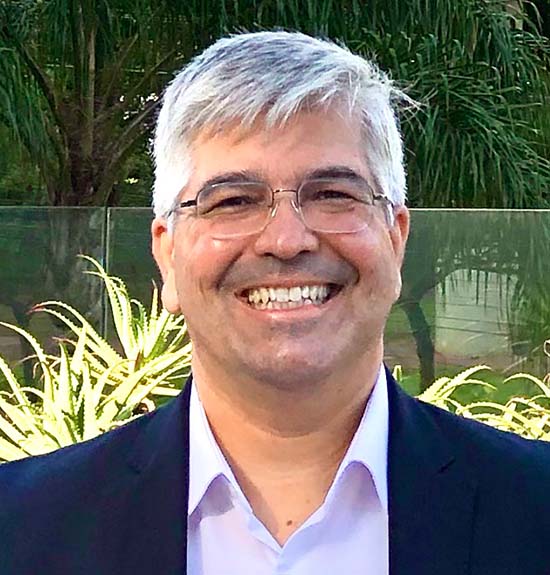 Alex Krell, Trade Commissioner in São Paulo
Alex Krell, a Trade Commissioner in São Paulo who covers the aerospace, defence and security sectors, says that aerospace products and services, including aircraft, engines and landing gear, are at the top of Canadian direct and indirect exports to Brazil.
He says the aircraft value chain has a long‑term positive impact on highly qualified, high‑technology jobs in Canada. This includes new niches such as drones, urban‑mobility vehicles and space‑based technology, such as satellites and launch vehicles.
He recommends that companies looking for business there adopt a long‑term strategic commitment to the market and look for targeted partnerships where they can add local value to products and services. They should also build trust through honest, friendly, personal relationships with key contacts, and engage the TCS for advice and support on all the above.
"Look beyond the classic buy‑and‑sell approach," Krell advises. "Be open to strategic R&D and commercial partnerships with local value‑chain players. Be commercially aggressive, innovative and disruptive, but don't forget to develop personal relationships that build trust."
Racicot agrees that "Brazil, like many emerging economies, is a market where relationships are important," and companies that take a long‑term view do better there. "This is a complex economy that presents many challenges, but if a company is serious about developing this huge market, opportunities are there." Apart from the TCS, other help is available on the ground through EDC, the Quebec trade office, bilateral chambers of commerce and qualified service providers like lawyers and accountants.
TCS support in São Paulo
The Canadian Trade Commissioner Service (TCS) team in São Paulo and across Brazil has been working with the wider TCS network to bring export success to Canadian companies. Some examples:
In April of 2021, C6 Launch, an Ontario‑based company, was awarded a contract by the Brazilian Air Force to operate launches out of Brazil's Alcântara Space Center. C6 Launch is a client of Alex Krell, a Trade Commissioner in São Paulo responsible for aerospace and defence. It is one of only four companies in the world selected by the Brazilian Air Force to launch at Alcântara. The location close to the equator could significantly reduce the company's cost of fuel or increase payload capacity for equatorial and low‑inclination orbits. C6 Launch has established a local operation in Brazil.
In August of 2021, Quebec's Sedika Technologies signed a five‑year distribution agreement with Stefanini, a Brazilian multinational that ranks among the 100 largest IT companies in the world, and one of the most important global providers of technology‑based business solutions. The introduction to this key qualified contact came from the Trade Commissioner responsible for ICT in São Paulo, Claudia Kakunaka.
In February of 2022, 3rdi Laboratory Inc. of Saskatoon signed an agreement with Museu Catavento in São Paulo to deploy and implement immersive storytelling experiences using augmented reality. Museu Catavento is an interactive science museum with more than 800,000 visitors per year. The two‑year contract, which came about through a connection established by Trade Commissioner Claudia Kakunaka, responsible for ICT based in São Paulo, and Raphaelle Lapierre‑Houssian, who at the time was the Trade Commissioner covering cultural industries in Rio de Janeiro, includes a revenue‑sharing business model that is expected to generate an ongoing financial flow for 3rdi Laboratory Inc.
"Companies that have a local presence, or at least a local partner, are in a much better position to be successful," she says, which even applies to SMEs. "We see an increasing number of SMEs, especially in tech and services, starting to have a local presence, taking advantage of the available talent and quickly growing their innovation ecosystem."
Challenges, future prospects and how the TCS can help
Brazil is a competitive place, she points out, and it is often coined as "not being a market for amateurs," with challenges for local and international companies alike. The country ranks low in ease of doing business, Racicot warns, despite reforms and ongoing work to join the OECD. Foreign exporters are obliged to satisfy local content policies and cope with Brazil's complex tax and legal system, as well as costly logistics. "Corruption, environmental and social issues, as well as the government response to COVID‑19, continue to cast a shadow on Brazil," she says. This has boosted efforts by the private sector to show a commitment to better transparency, carbon‑footprint reduction and stronger compliance, she notes.
Trade Commissioners are happy to provide guidance, services and key contacts, as well as access to mentors in the local market, buyers, investors and local partners, specialized advice and intelligence to overcome difficulties. Racicot says TCS funding programs like CanExport also play an important role in a country like Brazil, helping companies get specialized help from lawyers, accountants, translators and more, "which can make a huge difference in terms of business success."
The COVID‑19 pandemic hampered connections and relationships, given the difficulty of in‑person travel, she says. But there are fewer issues now with the resumption of daily direct flights between Canada and Brazil.
The pandemic has had a significant impact on Brazil's economy, with the National Confederation of Industries (CNI) predicting just 1.2 percent growth for the country in 2022. While low, Racicot notes that in the last decade, the country's GDP grew by an average of 0.4 percent per year.
She cautions that in October, Brazil will hold national general elections, the results of which are likely to influence the implementation of long‑needed tax and administrative reforms. "Companies will need to factor these delays into their long‑term planning."
As for future opportunities, the CNI forecasts a 38̴percent increase in Brazilian imports in the coming year, which presents prospects for Canadian exporters, Racicot says. The first sectors to recover are expected to be retail, consumer goods and services, agriculture, agri‑food and digital solutions. E‑commerce should also provide possibilities for Canadian SMEs.
Despite some political and economic uncertainties, Brazil is experiencing the biggest wave of entrepreneurship in its history, she says, fuelled by record‑high venture capital growth. "Expectations are that the accelerated digitization and growth of startups will continue in 2022."
Racicot urges Canadian entrepreneurs to connect with the TCS and use its services in Brazil. "We have excellent Trade Commissioners with very strong knowledge and contacts in key sectors, given our reach both geographically and sector‑wise," she says. "Make sure to take advantage of it."
Subscribe to: E-magazine and RSS Feed

Use #CanadExport