Exporting 101: Your steps to export success
Are you thinking of exporting your product or service? Finding markets beyond Canada's borders involves a comprehensive process, from assessing your export potential and figuring out a global strategy to getting the right advice and resources to help you on your international journey.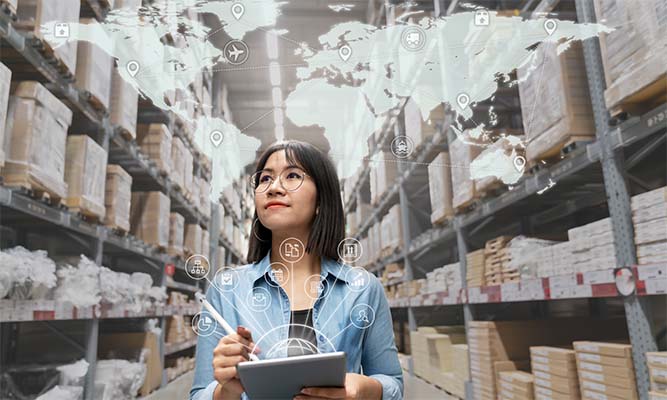 Exporting can increase sales and profits, bring economies of scale, reduce your vulnerability to a single marketplace, improve your competitiveness and bring new ideas, approaches and sales techniques that also help your brand at home.
But exporting can present a number of challenges that require careful preparation and planning. These include increased costs, a greater level of commitment required, the time it can take to see a significant return on your export investment, as well as language and cultural differences in target markets — not to mention the sheer paperwork involved and the increased competition you'll find out there.
The Canadian Trade Commissioner Service (TCS) can help you realize the advantages, avoid the pitfalls and take the first steps to export success. With free personalized services, a worldwide network of more than 160 offices, funding programs, support through events and trade missions, links to partners and lots of online resources, the TCS can bring entrepreneurs who have little or no exporting experience up to speed.
"We help companies hit the ground running in international markets," says Bill Macheras, a Trade Commissioner and Manager of the Info Centre in the TCS's Ontario regional office, which fields queries from thousands of companies each year looking for help. He notes that such assistance can come directly through the TCS network and its programs and services, or in collaboration with a partner agency like Export Development Canada (EDC), the Business Development Bank of Canada (BDC) or the Canadian Commercial Corporation (CCC).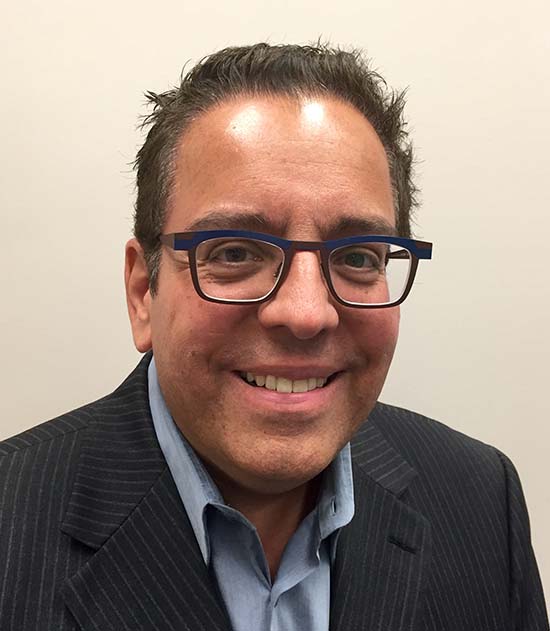 Bill Macheras, Trade Commissioner and Manager of the Info Centre in the TCS's Ontario regional office
Don't try to run before you can walk
Macheras has seen both sides of the export equation, having successfully completed foreign assignments with the TCS in Athens, Warsaw and Budapest, and he holds the Certified International Trade Professional (CITP®|FIBP®) designation awarded by the Forum for International Trade Training (FITT). He says that for most small and medium‑sized enterprises (SMEs), it's important to get established and have strong sales in Canada before looking beyond the country's borders. Entrepreneurs often think about exporting too early, indeed even before their company is incorporated, he warns. "They're trying to run before they can walk."
Doing business internationally requires human and financial resources as well as "management commitment to actually spend those resources," Macheras says. This is critical, for example, to promote your company in a foreign country, support agents there, get your products to market and comply with any regulatory requirements.
Steven Goodinson, Director General for TCS Operations at Global Affairs Canada, based in Ottawa, says that for companies to become TCS clients, they must be existing exporters or be export‑ready.
Goodinson, who has worked as a Trade Commissioner and Senior Trade Commissioner in several TCS offices around the world, notes that the TCS does not have a "scorecard to determine whether a company is export‑ready." That is something that's explored in an introductory meeting that usually takes place with a Trade Commissioner in one of the TCS's regional offices in Canada.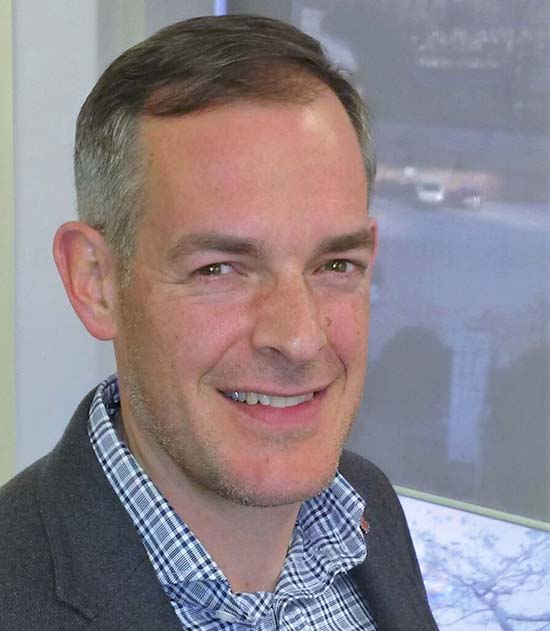 Steven Goodinson, Director General for TCS Operations at Global Affairs Canada
Export readiness means that beyond having the resources and management commitment to export, companies must have done their homework and developed a plan for international business, Goodinson says. For example, they should have researched and identified a reasonable number of promising markets.
"They should also have a market‑entry strategy that is informed by — but is probably not identical to — their domestic business development approach," he notes. They should have identified the competitive advantages of their product or service, as well as understanding shipping costs, the paperwork involved, even possible delivery schedules. They should be ready to adapt packaging and labelling for new markets, Goodinson says, and be ready to produce promotional materials in the language or languages of their target market.
A customized approach
An export‑ready company that has management commitment and financial resources to export, and that has done the research and sees potential opportunities or even has sales leads in markets abroad, can indeed qualify as a TCS client, Macheras says. Such a firm can be matched at the regional office with a Trade Commissioner responsible for a particular sector. That Trade Commissioner will usually have an in‑depth discussion with the company's management, have a look at its products or services and help the firm draw up an overall export strategy.
"It's a very customized approach. We look at what they need and what's needed to fill that need," he explains.
Goodinson cautions that the TCS cannot do business on behalf of a client. "Only you have the detailed understanding of your products and only you can make commitments and sign contracts on behalf of your company," he says. "The TCS value proposition is that our tailored advice and connections help Canadian businesses make better and quicker decisions, which reduces risk and costs, propelling those businesses to global growth."
The TCS serves more than 10,000 such Canadian companies each year, mostly SMEs, Goodinson reports. It delivers four core services to firms: preparing for international markets, assessing market potential, finding qualified contacts and resolving problems. In addition to providing more than 48,000 such services annually, the TCS refers business opportunities to clients and organizes a wide range of events and activities around the world, which companies are invited to participate in. It also offers funding programs to help Canadian firms achieve international business objectives.
These TCS programs include CanExport, which helps SMEs grow into global markets. CanExport additionally offers funding that supports innovation, national industry associations and community investments. The TCS also offers the Canadian International Innovation Program, which supports Canadian companies pursuing international research & development collaboration with foreign partners. And its Canadian Technology Accelerators help high‑potential, high‑growth Canadian companies with market‑ready technologies or products explore opportunities through a number of global tech hubs worldwide.
Goodinson notes that to benefit from such support and to request TCS services, companies must meet some eligibility criteria. For instance, they have to be Canadian and deal mainly in Canadian products or services.
Beware of the challenges
Macheras notes that typically, once a Trade Commissioner at a regional office in Canada discusses exporting prospects for a company in a specific country or region, a connection is made to the TCS team on the ground there, who know what's required to do business locally. "They can provide a very impartial, informed assessment of whether the product service or technology can succeed in that foreign market," says Macheras, noting that the TCS can save a firm from wasting time and money if it's unlikely to get traction or ultimately succeed in a country.
"We've helped many Canadian companies avoid going into markets," he says. "We might steer them to a place that would be more conducive."
The biggest challenge for potential exporters is that "they don't know what they need to know," Macheras says, which could bring them to overestimate their capabilities and knowledge. "They believe it's a fairly easy thing to do to go into a foreign market and start selling." Doing research beforehand is paramount, he says, noting that 50 percent of that can happen right in Canada. Getting in touch with an export consultant or the Trade Accelerator Program (TAP) can help.
Due diligence is critical to avoid problems like difficulties getting paid, Macheras says, noting that the TCS can assist with verifying foreign companies and suggesting qualified legal experts on the ground.
Goodinson says that companies might need to modify their product or service to meet standards or regulations that apply in a foreign market. They should consider financial risks and identify their company's capacity to provide after‑sales service and support abroad, as well as having a plan to protect their intellectual property.
In places where it's hard to get direct access to the market, it might be necessary to have a local partner, Macheras says. Trade Commissioners in foreign markets keep qualified lists of agents, distributors and representatives there. The TCS can also suggest intermediaries like business development experts, consultants, meeting arrangers and translators that help to "bridge the gap" in far‑off places.
Macheras adds that Trade Commissioners abroad can provide objective views and analysis because "their experience is deep." Many are locally engaged and have backgrounds in the sectors they cover. "That's not to be overlooked. Understanding the language, the business culture and how things are done in the foreign market as well as having connections there is a really big plus."
A market with more worthwhile prospects can include a country where Canada has a free‑trade agreement (FTA) in place, Macheras points out. An FTA can reduce or eliminate tariffs and provide other benefits, such as allowing skilled employees to work temporarily in a country.
Virtual opportunities to learn and grow
The COVID‑19 pandemic has opened up virtual opportunities for Canadian SMEs to connect with foreign buyers and partners, Macheras notes. "There's still a lot of opportunity in physical trade missions — and there's nothing like meeting a potential customer face-to-face —but virtual connections are also highly effective."
SMEs early in their export journey can get help from online learning events. And there's a range of electronic information available for companies thinking of expanding into new markets or figuring out how to operate there.
There's lots of information to help you get started on the TCS website. Take an export readiness quiz, consult the Step‑by‑Step Guide to Exporting and create a MyTCS account. Through your MyTCS profile you can learn about upcoming trade events and webinars, listen to podcasts on export topics, watch video testimonials and link to business intelligence from around the world.