Independent power producer expands its global reach
With a history of developing some of the earliest private power projects in Canada, as well as long being a player in the international market, Northland Power Inc. is no stranger to the challenges and rewards of working in the energy field.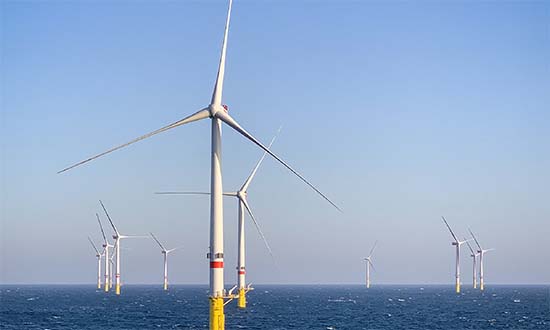 Photo: Northland‑Deutsche‑Bucht
Given today's global demand for clean, green energy, the Toronto‑headquartered independent power producer is expanding its reach in markets from Latin America to Europe and Northeast Asia, with the assistance of the Canadian Trade Commissioner Service (TCS).
"At a time when governments and power authorities around the world are looking to renewable solutions, we have successfully positioned ourselves as a key supplier," says Mike Crawley, President and CEO of the company, which has a staff of 400 and offices in Colombia, Germany, Japan, Mexico, the Netherlands, South Korea, Taiwan, the United Kingdom and the United States.
Northland was founded in 1987, when it first built biomass and gas‑fired power plants in Northern Ontario. It expanded into gas‑fired generation elsewhere in Ontario and in Western Canada, as those jurisdictions advanced mandates to reduce their reliance on coal‑fired generation, Crawley notes. It was also an early entrant into the wind and solar sectors in Ontario and Quebec. Meanwhile, the company "always had an international mindset," he says, and it has long looked for growth outside of Canada, starting with two small wind farms in Germany in 2007. Today, it is one of the largest offshore wind operators in the North Sea.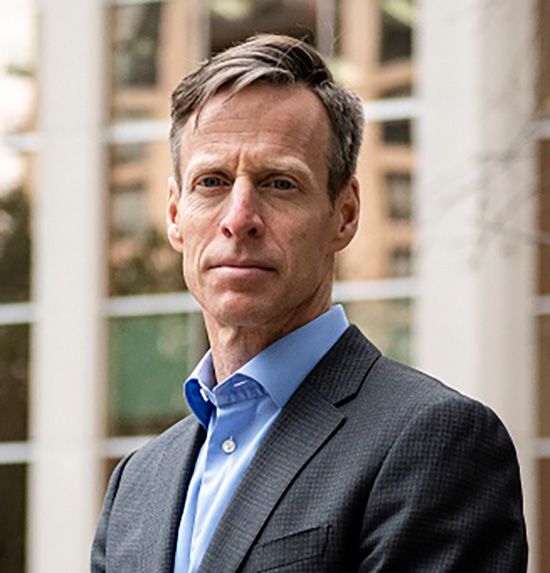 Mike Crawley, President and CEO of Northland Power Inc.
Photo: Christopher Katsarov
One of the public company's most recent global initiatives is acquiring an electric distribution utility in Colombia, called the Empresa de Energía de Boyacá. Crawley says that Northland hopes the utility, which distributes power to 1.3 million Colombians, will lead to further growth there as the company acquires other distribution utilities and expands into transmission and generation.
"The acquisition builds on our presence in Latin America, marking our entry into Colombia, a target market with a stable economy, growing middle class, strong rule of law and ease and transparency of doing business," he says.
Claudia Gutierrez, a Trade Commissioner who covers clean technologies and infrastructure in Bogota, where the TCS helped by providing Northland with introductions and local connections, says the Colombian energy sector is one of the most mature and stable in the region, especially in the field of electricity. Almost 70 percent of its power comes from hydro generation, which "represents a clean matrix for the country, but also high vulnerability to climate change," she notes. To address this challenge, the government has been promoting the use of renewable sources of energy such as wind and solar, she says, which requires additional investment in infrastructure, both generation projects and transmission lines.
The country's energy transformation program also includes modernizing its institutional framework and bringing new technologies and transactional arrangements to its energy markets, Gutierrez adds. "This presents opportunities for Canadian companies that the TCS can assist with," she says, in areas from big data analysis and energy storage systems to electric vehicle charging infrastructure and more.
Crawley says that the TCS has "phenomenally" helped the company "in every market abroad we've been in…We find that they're very much conversant on what's going on with the energy sector in these markets." Trade Commissioners make introductions to local contacts, set up events and can help represent the company's interests when issues arise, Crawley says. "They make sure our voice is heard."
The involvement of the TCS in a matter "gives you instant credibility," Crawley says, and Canada has a "strong reputation in the sector in these markets," so having a Trade Commissioner involved in a matter is a lot better "than if you're coming in on your own."
The challenges include finding and getting established in such markets, as well as locating partners there and mitigating risk. "You don't know what you don't know," Crawley explains. "When you go into a new country, you can get yourself into a lot of trouble."
When Northland went to Taiwan, for example, the TCS made sure the authorities there were aware of the company and what it was proposing. "They knew what our expertise was so we would be given proper consideration," he says. In Poland, the TCS organized an effective reception that he says was "organized as a dialogue on Canadian perspectives on offshore wind, trading experiences and discussing the Canadian advantage."
Northland brings project management expertise and technical and financial skills to opportunities abroad, he says. Partners on the ground, meanwhile, offer local knowledge and contacts among different stakeholders, and they are often able to help bring communities on board.
Crawley expects that future opportunities for the company abroad include offshore wind projects, an area of expertise for Northland, in countries such as Poland, Japan and South Korea. "We're looking to work closely with Trade Commissioners in facilitating our entry into these markets."
His tips for Canadian companies in his field that are looking for international opportunities include working with the TCS and local partners and understanding the market well. It is also critical to set up operations offshore, Crawley adds. "You need to have boots on the ground, you can't always do it from Canada."