Spotlight from the Field: The TCS in Johannesburg
It's Africa's most advanced economy and a gateway to reach the continent's 1.2 billion increasingly affluent consumers.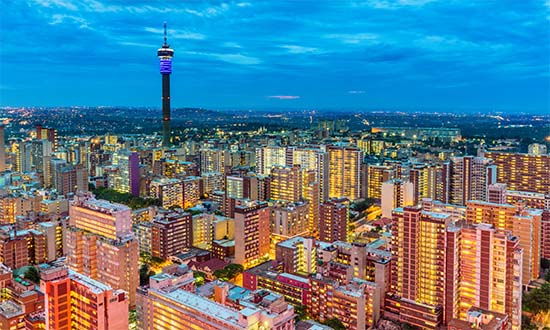 For Canada's exporters, South Africa is a growing market, and the Canadian Trade Commissioner Service (TCS) can help open the door to opportunities in the country and beyond.
"Canadian companies should make South Africa a priority," says Allan Edwards, a Senior Trade Commissioner who heads the TCS team in Johannesburg, the country's largest city, with a population of 5.6 million. He notes that South Africa has excellent universities, world-class researchers, global corporations and a thriving small and medium‑sized enterprise (SME) community "looking to do business with the world."
In particular, Trade Commissioners there promote Canadian mining solutions, clean technology, information and communication technology (ICT) and education, as well as agricultural technology, defence and security, aerospace, oil and gas and creative industries. "We see great opportunities in all of these sectors," Edwards says, as South Africa looks to deploy innovative technologies developed in Canada and seeks out Canadian inputs in a wide range of fields.
South Africa is also a "logistical staging area" for the rest of Africa, he notes, providing firms with a presence as the African Continental Free Trade Agreement, which came into force in May 2019, gradually becomes operational. Under the deal, traders that have not created relationships with Africa could face barriers when seeking to export to the continent.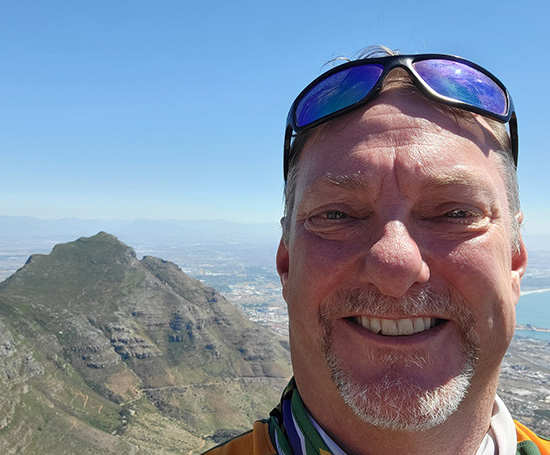 Allan Edwards, Senior Trade Commissioner in Johannesburg
Canada and South Africa started out as partners in the mining sector, as "both countries are blessed with an abundance of minerals and other resources," Edwards remarks. Canada completely shut down trade with the country when it led the Commonwealth boycott of South Africa during the Apartheid years. Trade relations between the two resumed in 1994, and in 2021 bilateral trade between Canada and South Africa reached nearly $2.1 billion.
Canada exports more than $380 million worth of goods annually to South Africa, with machinery and electronic goods as our biggest exports, "but we see real opportunities in a number of sectors," Edwards says. Green mining, clean technology, digital industries, aerospace and defence, ocean technologies and life sciences all have high growth potential, he says. South Africa's urgent need to de-carbonize its energy infrastructure and main industries such as mining also presents opportunities.
Connectivity brings opportunity
Nina Dube, a Trade Commissioner in Johannesburg who covers the ICT, life sciences and arts and culture sectors, says it's been exciting to watch the evolution of ICT opportunities in South Africa. These were especially spurred by fiber‑optic cable systems installed on the seabed around the eastern and western coasts of sub‑Saharan Africa between 2009 and 2012. "This resulted in the sudden availability of internet connectivity to a continent that had for the most part never been connected," she recalls.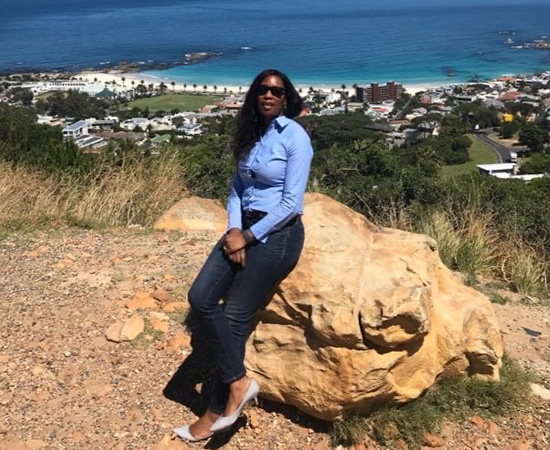 Nina Dube, Trade Commissioner in Johannesburg
This led to the growth of mobile telecommunications and generated South African interest in Canadian technology and innovation in that sector, supported by the TCS, Dube says. She notes that data traffic rose exponentially during the COVID‑19 pandemic, with the use of networks for work, education and entertainment. "This means that local telecommunications operators need to invest in upgrades to expand capacity," she says, while paying attention to risks associated with increasing access, such as cybersecurity threats.
Dube points out that business in South Africa is based on relationships, so it's important for Canadian entrepreneurs to visit the market and meet potential clients and partners. "The Canadian brand is associated with quality and reliability. Companies should therefore not be afraid to fly the flag, but they should also be mindful of the need to show a commitment and willingness to adapt to local scenarios as necessary."
She says it's critical for Canadian companies to offer after‑sales service and support in South Africa, so they should consider putting people on the ground or signing up local partners as soon as sales become lucrative.
Opportunities in clean technology
Keith Banerjee, a Trade Commissioner in Johannesburg whose responsibilities include education, science and technology, cleantech and infrastructure, agrees that companies should find good partners in South Africa, with which Trade Commissioners can. He says Canadians should also be mindful of issues including corporate bureaucracy, delays, surprise changes to deals and even corruption. "This is not a market for the faint of heart, but as long as there is a tolerance for risk, the returns can be worth it."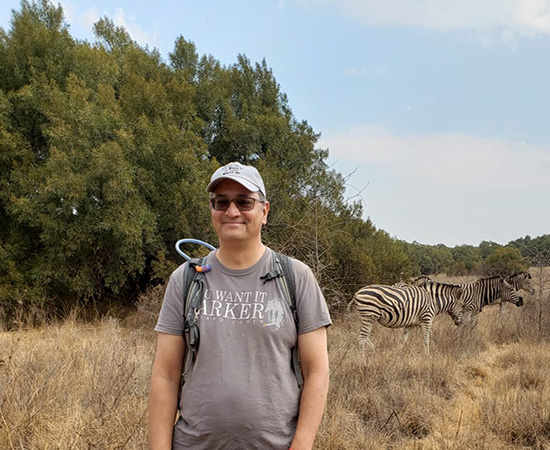 Keith Banerjee, Trade Commissioner in Johannesburg
Banerjee says the cleantech sector there has evolved tremendously. For example the country has been investing in building up its research and production capacity to supply hydrogen fuel cells and related equipment to the world, drawing on significant talent from Canada. South Africa has 80 percent of the world's supply of raw platinum required for fuel cells. The country recently released a strategy that sets the stage for it to become the leading exporter of green hydrogen. "Canadian companies are already watching with interest, and as South Africa ramps up, there will be plenty of opportunities," Banerjee says.
He encourages clients to build relationships with South Africans and "invest in building a dialogue of trust with the people they're doing business with," which takes time. "Those that are looking for a quick sale will likely be disappointed."
Challenges that require solutions on the ground
Edwards says the business environment is something that South Africa's government is looking to improve, for instance when it comes to companies setting up shop there. "While there is considerable red tape, local partners can greatly assist in navigating what can be a dauntingly bureaucratic government system for licenses and approvals."
Canadian companies looking for success in South Africa also need to have patience and be straightforward in their dealings, says Edwards. He's heard people there comment that Canadians are not as direct as Americans and hold back out of fear of causing offence. "Ensure you are open and forthright in your dealings with South Africans, especially potential local partners," he advises.
One major challenge for Canadian SMEs is the distance and expense of making a trip to Johannesburg, he says. "But you will find appreciative friends and markets that you most likely haven't anticipated throughout Africa that can be accessed by South Africans."
His first piece of advice is for Canadian companies interested in South Africa to contact the TCS. "We will work diligently to direct any exporter to qualified contacts, and we will be honest if we feel the opportunity really isn't there."
The COVID‑19 crisis brought challenges, given that Canadian and South African businesspeople couldn't meet face‑to‑face, key trade shows were cancelled or held virtually, and there were disruptions in the global shipping industry, Edwards notes. But trade between the two countries has rebounded to almost pre‑pandemic levels.
Edwards says that, like people in most African countries, South Africans are questioning the value of exporting their raw resources and importing finished goods from markets in North America, Europe, Japan, Taiwan and China. "As such, programs promoting 'localization' are popping up and creating barriers for Canadian exporters," he cautions, with the African Continental Free Trade Agreement closing doors to some foreign imports.
An innovative partnership ahead
Canada is working to promote the idea that "no one country has all the solutions and that we need to break down barriers to encourage innovators to work together toward technological solutions," Edwards says. This approach stresses the importance of developing partnerships rather than selling goods to customers in one‑off transactions.
The TCS is working with local contacts to create long‑term business and personal relationships, he says. The goal is to reinvigorate the South Africa–Canada relationship that was so strong after the country's transition to democracy, when Canada helped South Africa write its constitution and made Nelson Mandela an honorary Canadian citizen, Edwards says. "Now we want to position Canada's innovative entrepreneurs as partners for South Africa moving forward."
He expects South Africa will continue to work toward modernizing its energy infrastructure, greening its mining industry, digitizing its economy and offering skills training for the population, which will help to reduce the country's high unemployment rate.
The South African government has acknowledged the need to cooperate with the private sector to improve economic activity and job creation there, Edwards adds. "As such, there are real and tangible opportunities for Canadian innovators in South Africa — and by extension, Africa."